Description: Learn from an expert weaver, and create your own coffee basket, which will last for generations! Lauhala weaving has a rich history rooted in Hawaiian culture, and especially rooted here in Holualoa. Traditionally, leaves from the Hala trees were used to weave hats and baskets for coffee pickers. Now, Lauhala weaving is more than just functional, it has become an art form celebrated all over Hawaii. Nanette Bell will draw on the traditional use of Lauhala weaving to teach students to make their very own coffee baskets.
Level: Intermediate, must have lauhala weaving experience
Supply fee includes:
A kit to complete one project
Students should bring:
Your own lauhala tools if you have them
Scissors
Bring lunch or a snack, water bottle, etc.
Instructor bio: Nanette Bell has lived most of her life in South Kona. She is a retired macnut farmer and avid naturalist. She is a fiber artist, having worked with batik and shibori, but her main interest is basket weaving. She has been weaving lau for 30 years, being fortunate to learn from Master weavers like Kumu Ed Kaneko, Kumu Josephine Fergerstrom and Kumu Arthor Murata. It is with their blessing that she continues their tradition of teaching and making.
Ceramics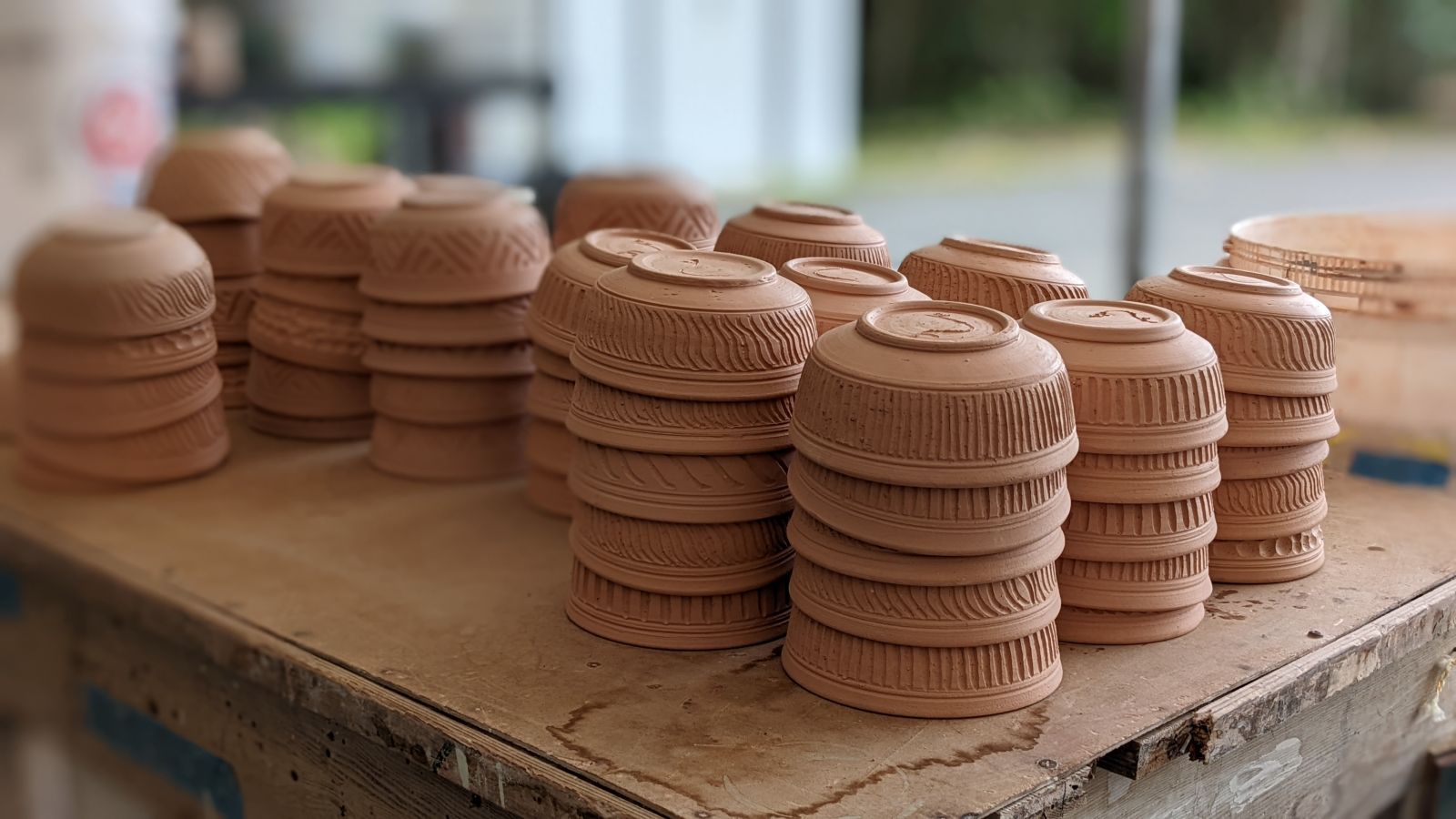 Ceramic Open Studio Schedule: August
Fiber Arts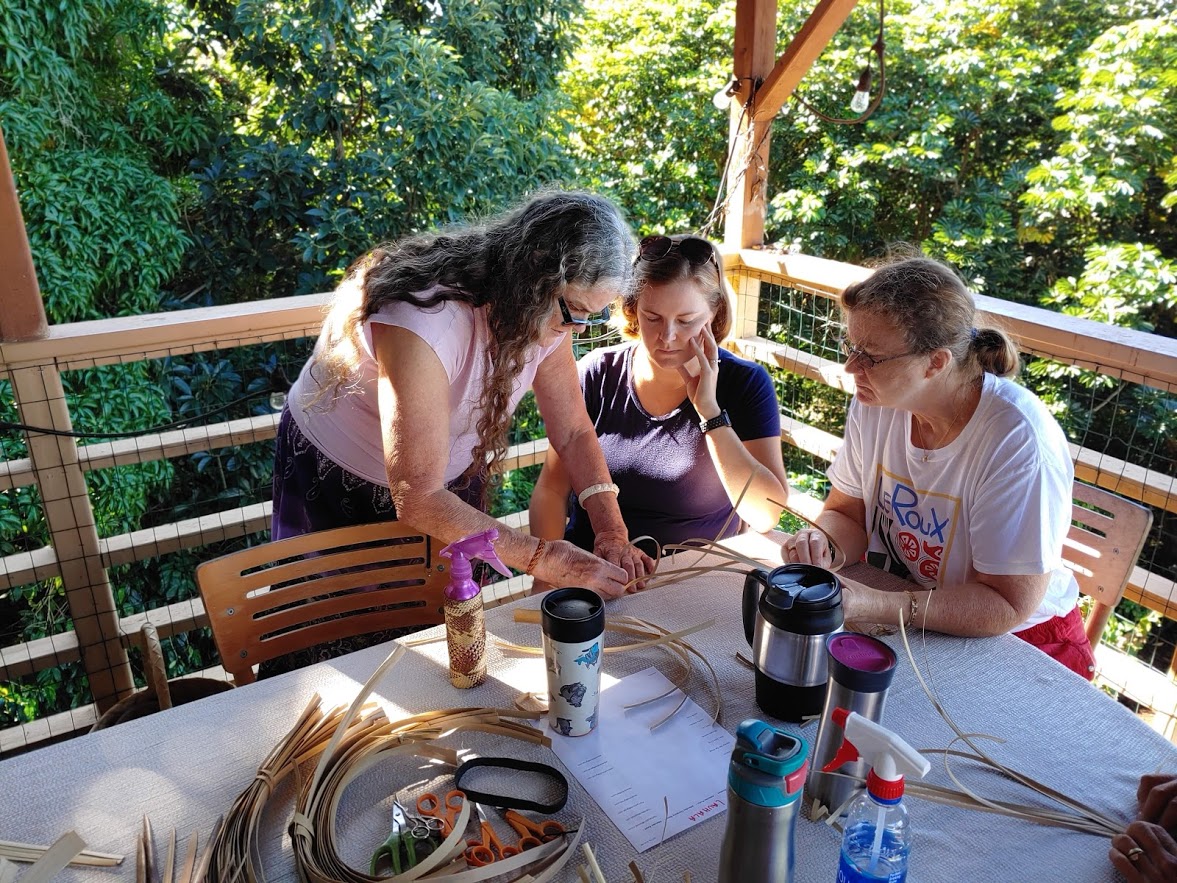 The Lauhala Coffee Basket
with Nanette Bell
Printmaking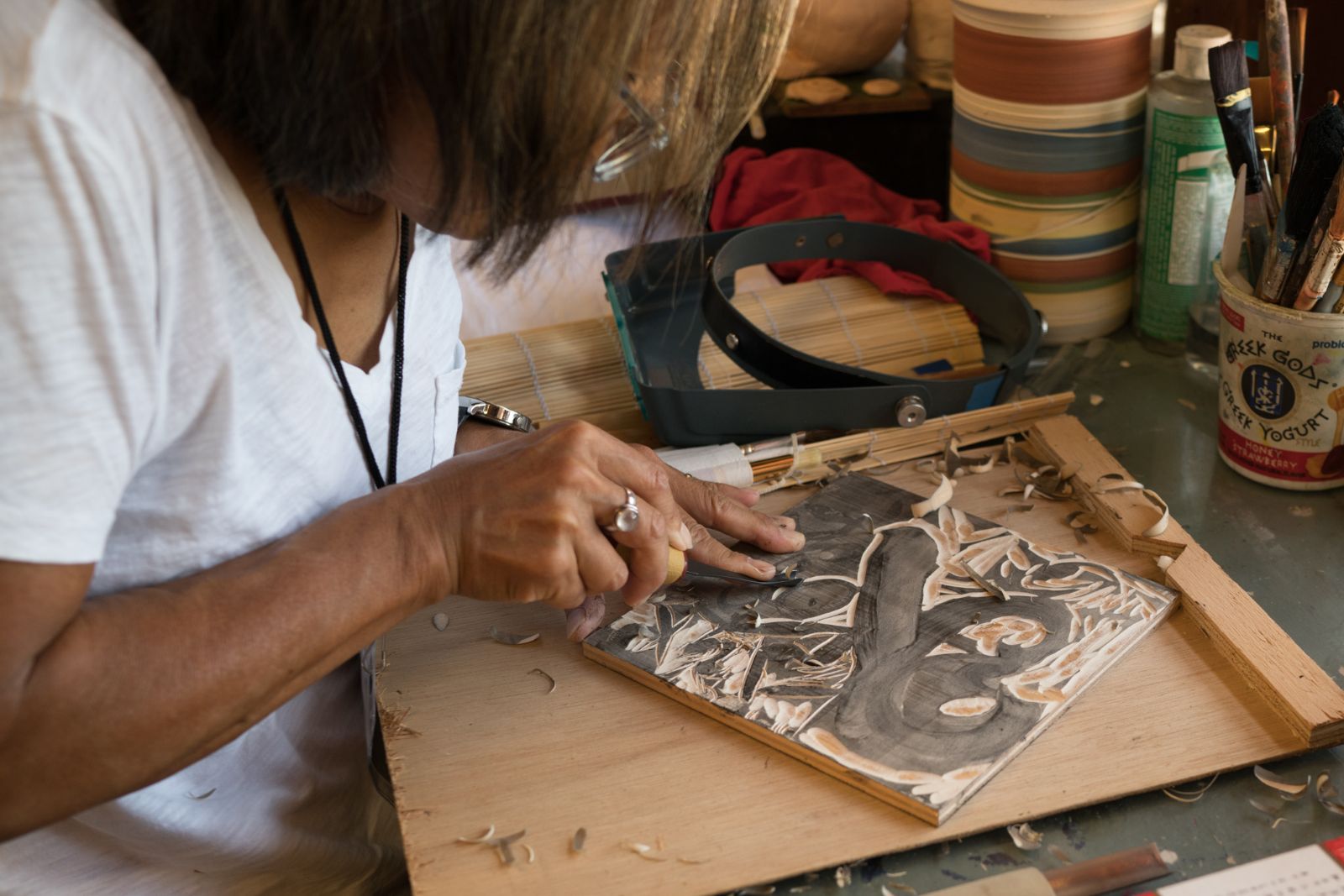 Printmaking Guided Open Studio: Fall
with Jerry Walsh