Description: This wheel class offers a structured place to learn the potter's wheel, for the first time or as a refresher, and develop your throwing skills in a welcoming and supportive community setting. We'll learn all the basics of wheel throwing, clay handling and surface decorations & glazing process, and progress at your own pace to explore techniques to make more complex forms. Fascinating ceramics and pottery histories and informative design concepts on function will inspire you along the way.
No Class: October 5
Level: Beginner, ages 17+
Supply fee includes:
One 25lb bag of clay
DMAC glazes and underglaze products, bisque and glaze firing
Students should bring:
Dress to get muddy!
A towel for wiping your hands
3 gallon bucket with lid if you want to save your clay
Notebook/Sketchbook
List of items you would like to make - your goals
Water bottle / Snack
Syllabus
Week 1 - Studio Policy, Introductions, centering and Cylinder Demo
Week 2 - Trimming Cylinder, handles, Bowl Demo
Week 3 - Bowl Trimming Demo, Bottle/Vase demo
Week 4 - Bottle/Vase Trimming, surface decoration. Last Day to Throw - Bisque Before by next class
Week 5 - Glaze demo, glaze Day. Last day to finish all unfired pieces for last bisque(no wet clay during open studio time after this date), bisque fire by next week.
Week 6 -.Review and reflection. Last day to glaze (no more glazing during open studio) Fire glazed pieces before the arranged pick up day.
Instructor bio: Tomoko Nakazato creates artwork that encapsulates the emotional experiences of life's seemingly most mundane moments in the 21st century, highlighting implosive predicaments often experienced and shared amongst humans and animals alike on this planet. Nakazato's artwork tells stories, and finds roots in her love for all things cute, animations and manga culture of Japan, and West coast funk ceramics.

Nakazato grew up in Tokyo, Japan, and moved to the U.S.A. in 1996. Nakazato holds an MFA from San Francisco State University with the honor of Hood Recipient for Creative Arts, representing the top of her class, and Phi Beta Kappa Honor for Liberal Arts. Nakazato was awarded Artist Residency at Headland Center For the Arts, California in 2005, and Laila Art Fund Residency at Holualoa Foundation For arts and Culture, Hawaii from 2007 to 2010. Nakazato has over 20 years of experience in exhibiting, teaching, and delivering enriching art, educational and cultural programs for all ages and backgrounds in diverse community settings. Nakazato has exhibited at John Natsoulas Gallery, SOFA Chicago, SFMOMA artist Gallery, Headlands Center for the Arts, Southern Exposure, Hawaii Craftsman, NCECA and numerous other locations. Nakazato has taught at Merritt College Oakland, San Francisco State University, and Skyline College, and community and art centers such as The Randall Museum, Jewish Community Center, Richmond Art Center, Headlands Center for the Arts, Japanese Cultural and Community Center of Northern California, Studio One Oakland, and many other private studios. She lives in the Pacific Triangle of Tokyo, Japan, San Francisco, California, and Kealakekua, Hawaii. Her life doesn't happen without noodles, cats, and chocolate biscuits.
Ceramics
Ceramic Open Studio Schedule: September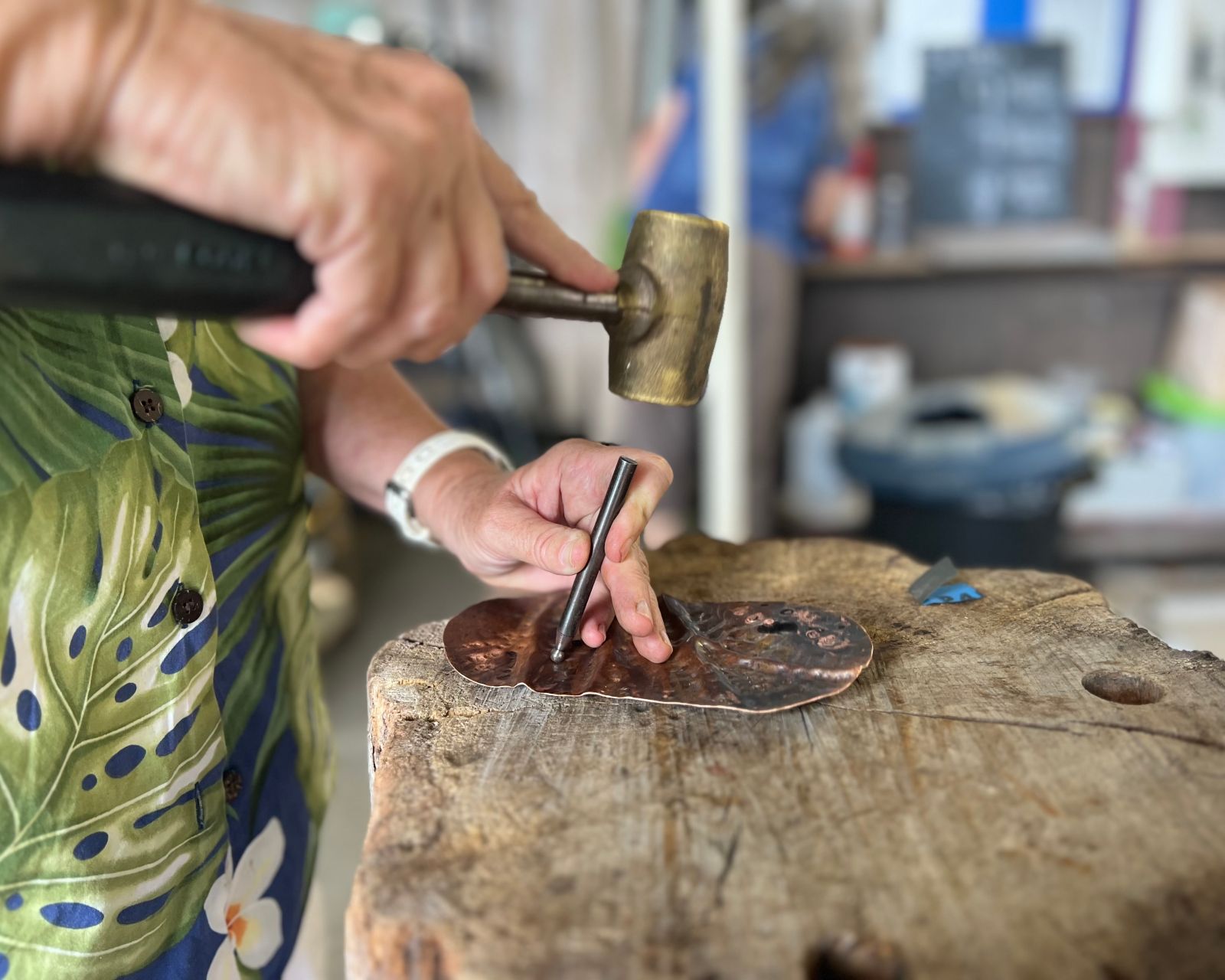 Metals Guided Open Studio: September
with Deborah Beetson
Ceramics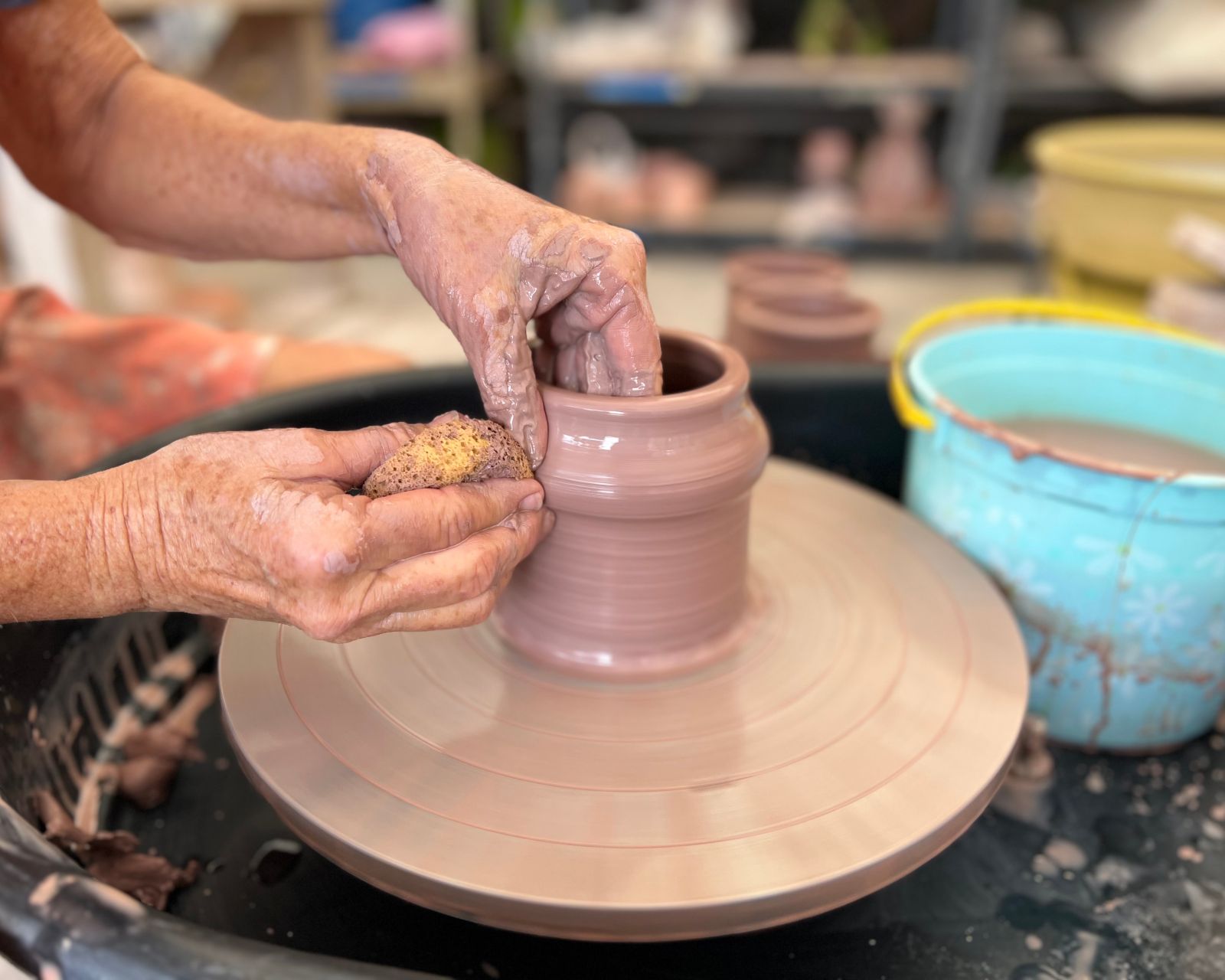 Intro to the Wheel: Fridays
with Sandy Sater