Pictured: Melanie Yazzie, Protect Them, 2020
Date: Friday, September 30, 2022 from 5:30 - 7:30PM
Free and Open to the Public
This artist talk is connected to our Exhibit: Supporting Indigenous Sisters: An International Print Exchange as well as her 2-day Workshop: Story Making Through the Monotype Process. Find more information about her class here.
Format: Hybrid (In-person and streamed on Zoom).
In-person: If joining us at the Mill, please bring a pūpū and beverage to share for a potluck during the event.
Zoom: If joining on Zoom, we will begin at 6pm. A Zoom link will be provided after registration.
Description: This in-person and online artist talk with renowned artist Melanie Yazzie will give audiences the opportunity to learn about the inspiration behind her art practice and work as a community builder.
About the Artist: Melanie Yazzie is a Professor of Art at the University of Colorado in Boulder, Colorado. As a printmaker, painter, and sculptor, Melanie Yazzie's work draws upon her rich Diné (Navajo) cultural heritage. Her work follows the Diné dictum "walk in beauty" literally, creating beauty and harmony. As an artist, she works to serve as an agent of change by encouraging others to learn about social, cultural, and political phenomena shaping the contemporary lives of Native peoples in the United States and beyond. Her work incorporates both personal experiences as well as the events and symbols from Dine culture. Her work is informed and shaped by personal experiences.
Many times when she is traveling one of her main goals is to share new and safer methods to make prints. The sharing of one's history promotes strong cultural connections and community building. These are key parts of her research and teaching. Ms. Yazzie uses her travels around the world to connect with other indigenous peoples. Her visits to New Zealand, the Arctic, the Pueblos in the Southwest, and to indigenous peoples of Russia, these travels have been the impetus for continued dialogue about Indigenous cultural practices, language, song, story-telling, and survival.
Melanie's works belong to many collections such as the Anchorage Museum of History & Art, the Art Museum of Missoula, the Australian National Gallery, the Kennedy Museum of Art, and the Rhode Island School of Design Museum. She has exhibited in places such as California, New York, Florida, and many states within the United States and internationally in locations such as Poland, Argentina, Estonia, New Zealand, France, Russia, Canada, Bulgaria, Northern Ireland, South Africa, Palestine, and the Dominican Republic.
Printmaking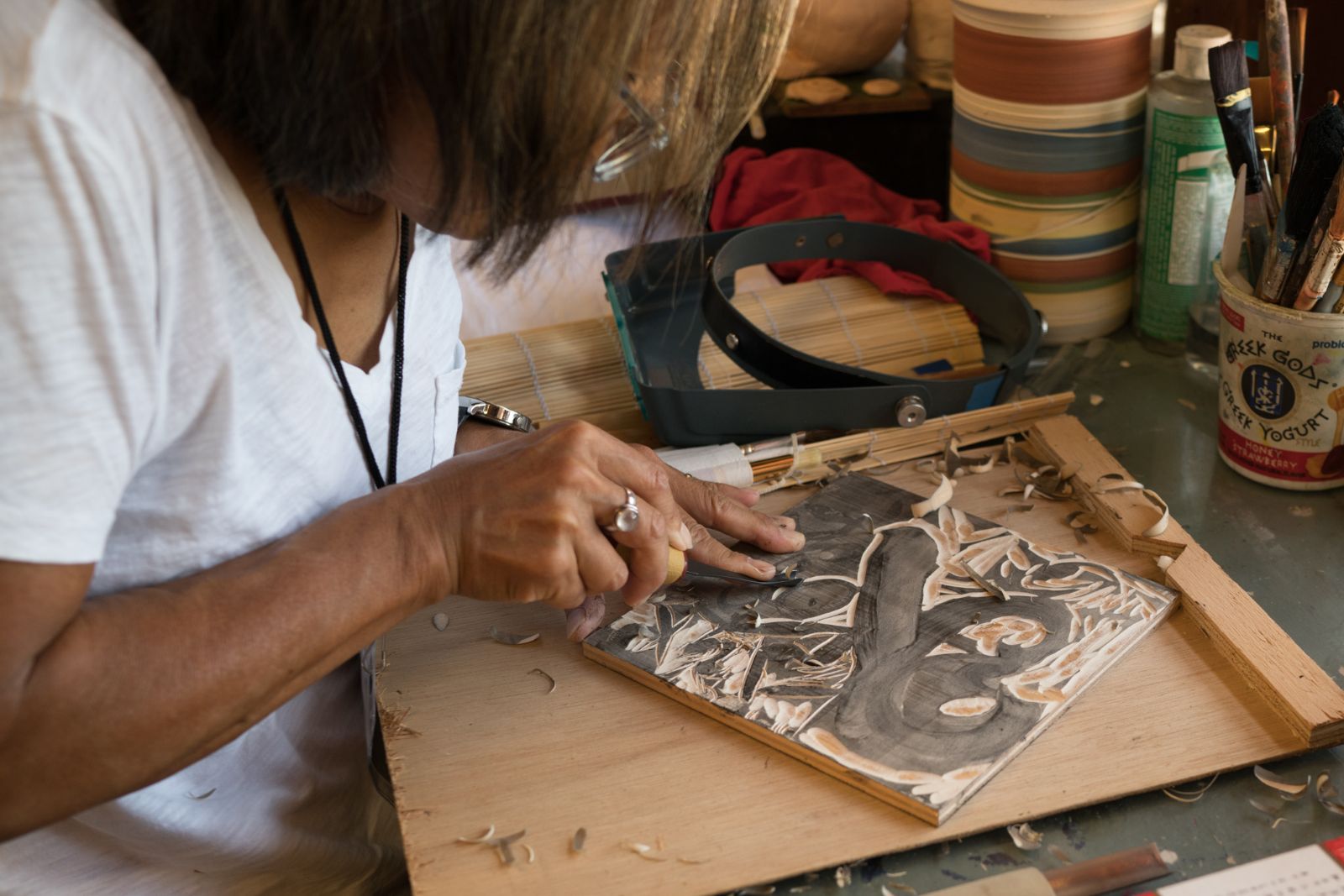 Printmaking Guided Open Studio: Fall
with Jerry Walsh
Ceramics
Intro to the Wheel: Wednesdays
with Tomoko Nakazato
Ceramics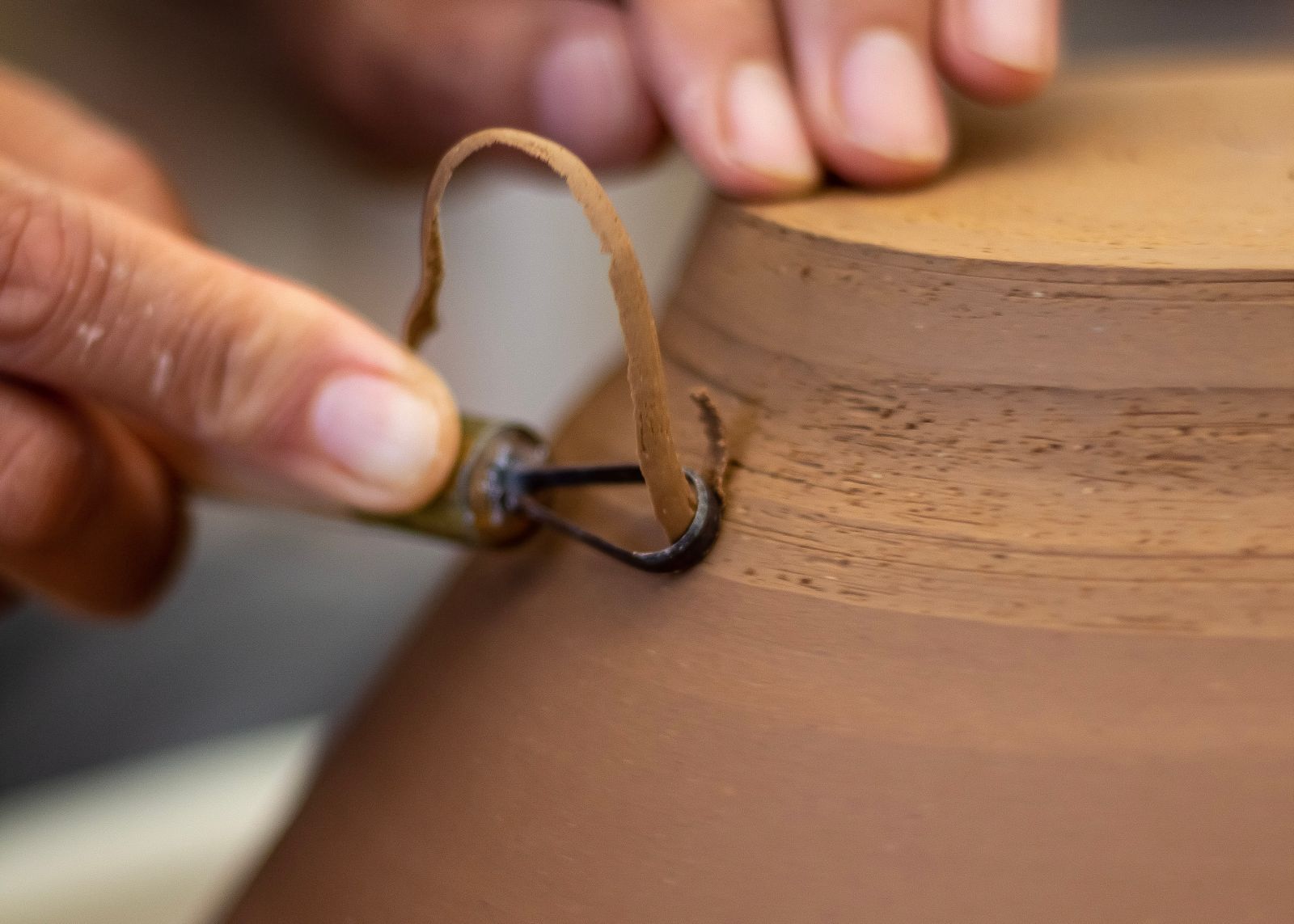 Intermediate Ceramics
with Jake Boggs