This artist talk is connected to a weekend workshop. Find more information below.
Date: Thursday, January 19, 2023 from 5:30 - 7:30PM
Free and Open to the Public
Format: In-person: If joining us at the Mill, please bring a pūpū and beverage to share for a potluck during the event.
Registration for their workshop "Between the Idea & the Making" will be through Hawaii Craftsman.
About the Artists:
Randy Johnston is recognized internationally as an artist and is the recipient of numerous awards, including the Bush Foundation Artist Fellowship, two Visual Artist Fellowships from the National Endowment for the Arts, and a Distinguished Teaching Award in American Arts from the James Renwick Society of the Smithsonian. He received his MFA from Southern Illinois University and a BFA in Studio Arts from the University of Minnesota where he studied with Warren MacKenzie. He also studied in Japan, at the pottery of Shimaoka Tatsuzo, who was a student of Shoji Hamada. Johnston has presented hundreds of lectures and guest artist presentations worldwide and is a member of the International Academy of Ceramics. His work is featured in numerous international museums and private collections including the Boston Museum fine Arts, Victoria and Albert, Minneapolis Institute Arts and the Renwick/Smithsonian.
Jan McKeachie Johnston studied at the University of Minnesota, Southern Illinois University, and The University of WI at River Falls. She received her BFA degree from the University of Wisconsin at River Falls. Since 1979 Jan has been active in teaching workshops across the United States and Chile, serving as a visiting lecturer at UWRF, and working in her Wisconsin studio.
For the past 40 years she has participated in important national and international exhibitions including American Shino, at Babcock Galleries in New York, NY in 2001 and the 1997 Moegi Gallery's 18 American Potters Exhibit in Japan, Sculptural Utility, a solo exhibition, at Lacoste Gallery, Concord MA. 2004, and A Touch of Humanity, Schaller Gallery 2018. She has been a guest artist in St. Louis, Kansas City, St. Paul, and Santiago, Chile. Her work has also been featured in Clay Times and Ceramics Monthly, and she is represented in many private and public collections, including the Chrysler Museum, Norfolk, Virginia; the Weisman Art Museum at the University of Minnesota; and the Minneapolis Institute of Art.
Workshop Schedule: Friday January 20 from 5-8pm, Saturday & Sunday January 21 & 22 from 9am - 5pm.
Workshop Description: This workshop is a rare opportunity to spend uninterrupted time with internationally recognized ceramic artists Randy Johnston and Jan Mckeachie Johnston.
In this workshop Randy and Jan will focus on the exchange of ideas involved in working in clay related to form and function with sculptural intention. Demonstrations will cover the use of the wheel and the handbuilding construction of forms by altering and combining pieces by using slabs and paper patterns. In addition,we will share our thought process through conversation between each other and the participants about why we make the objects we choose to make and what experiences in our lives have brought us to this place in our journey as artists.
This will be an exciting and fun workshop with lots of personal discussions about traditional and new ways of making, surface decorations, wood firing, soda, gas, glaze and their relationship to contemporary ceramics. We will view images of historical and contemporary work in ceramics, with personal slide lectures of work and influences. Both Jan and Randy have studied and traveled and taught extensively in Chile, Japan and Europe and the US and will share their ideas about these experiences and influences. Jan has been a lifelong studio artist/potter widely traveled and influenced by Warren Mackenzie, Shoji Hamada and Leach. Randy has similar influences and studied in Japan with Living national Treasure Tatsuzo Shimaoka and was privileged to teach and Chair the Art Department at the University of Wisconsin, River Falls.
Ceramics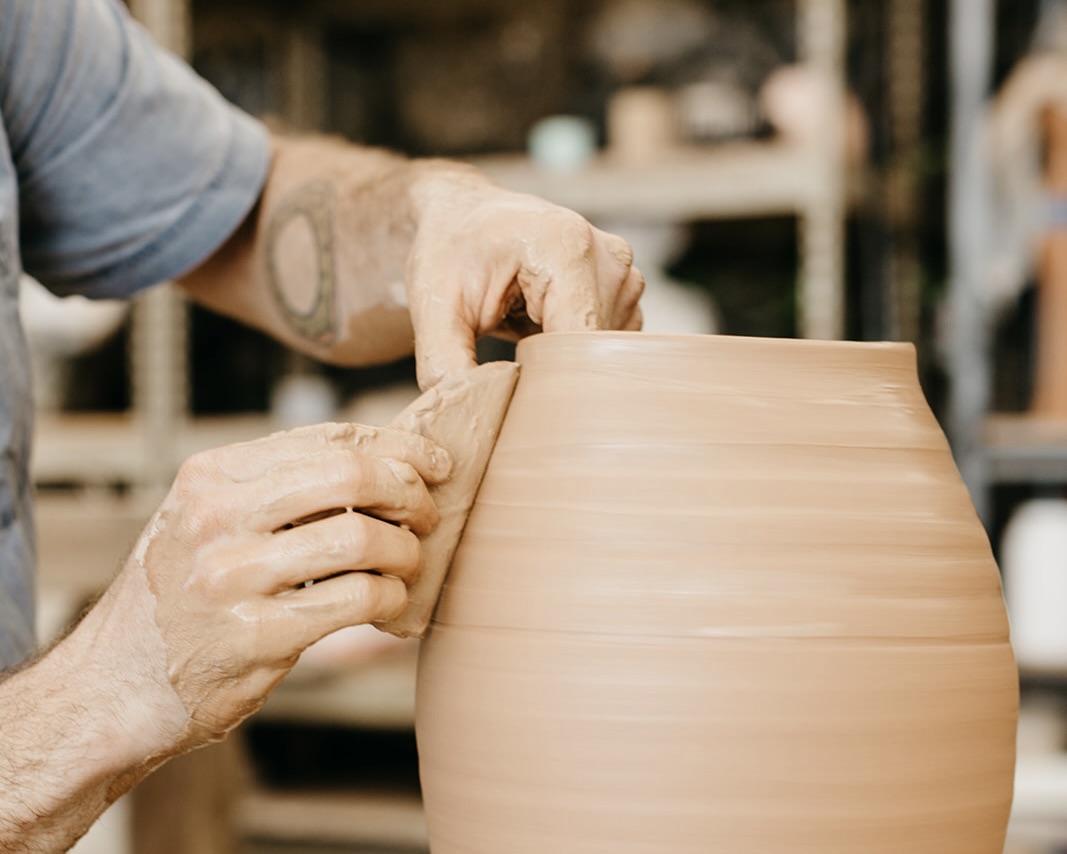 Ceramics Open Studio Schedule: December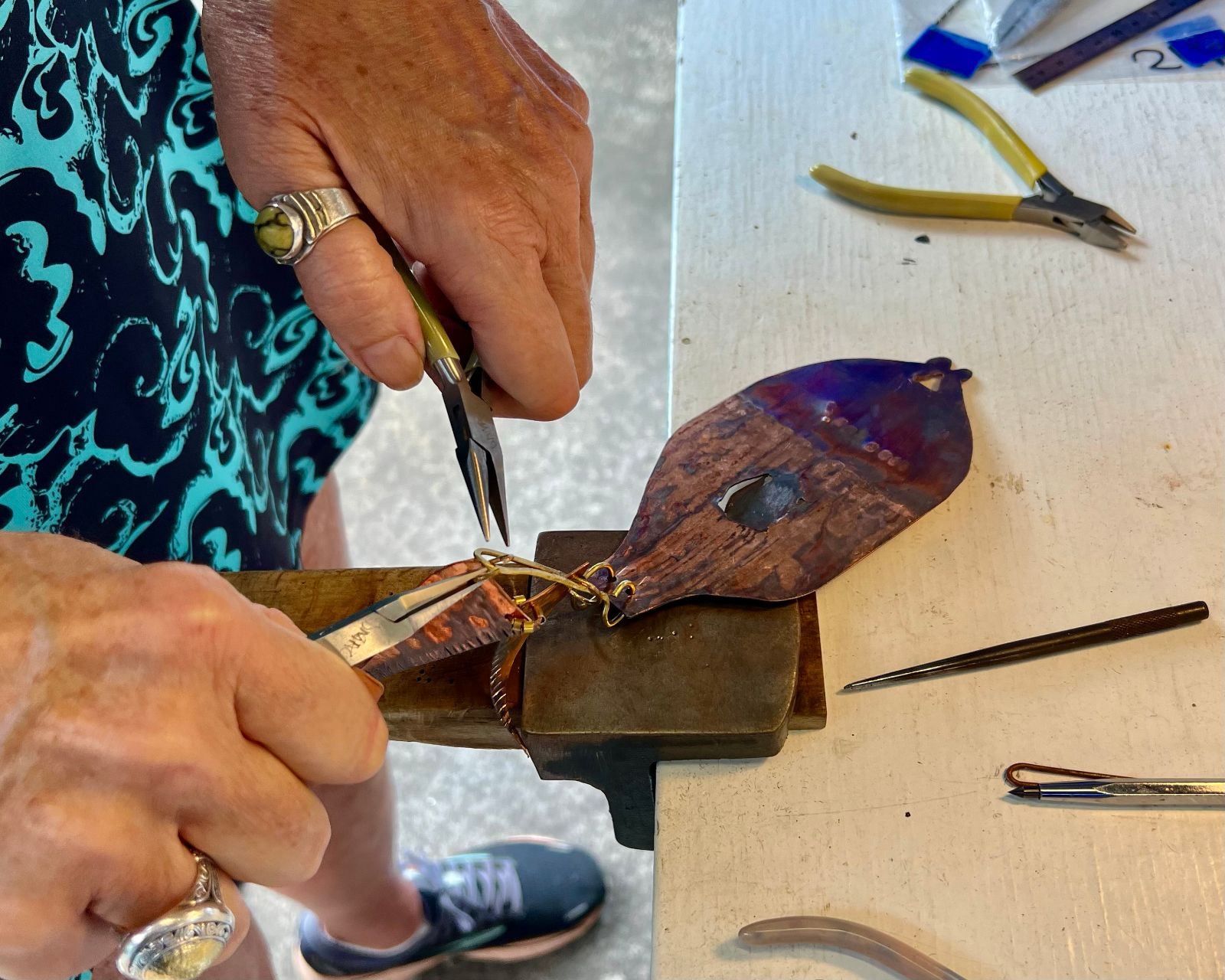 Metals Guided Open Studio: January
with Deborah Beetson
Fiber Arts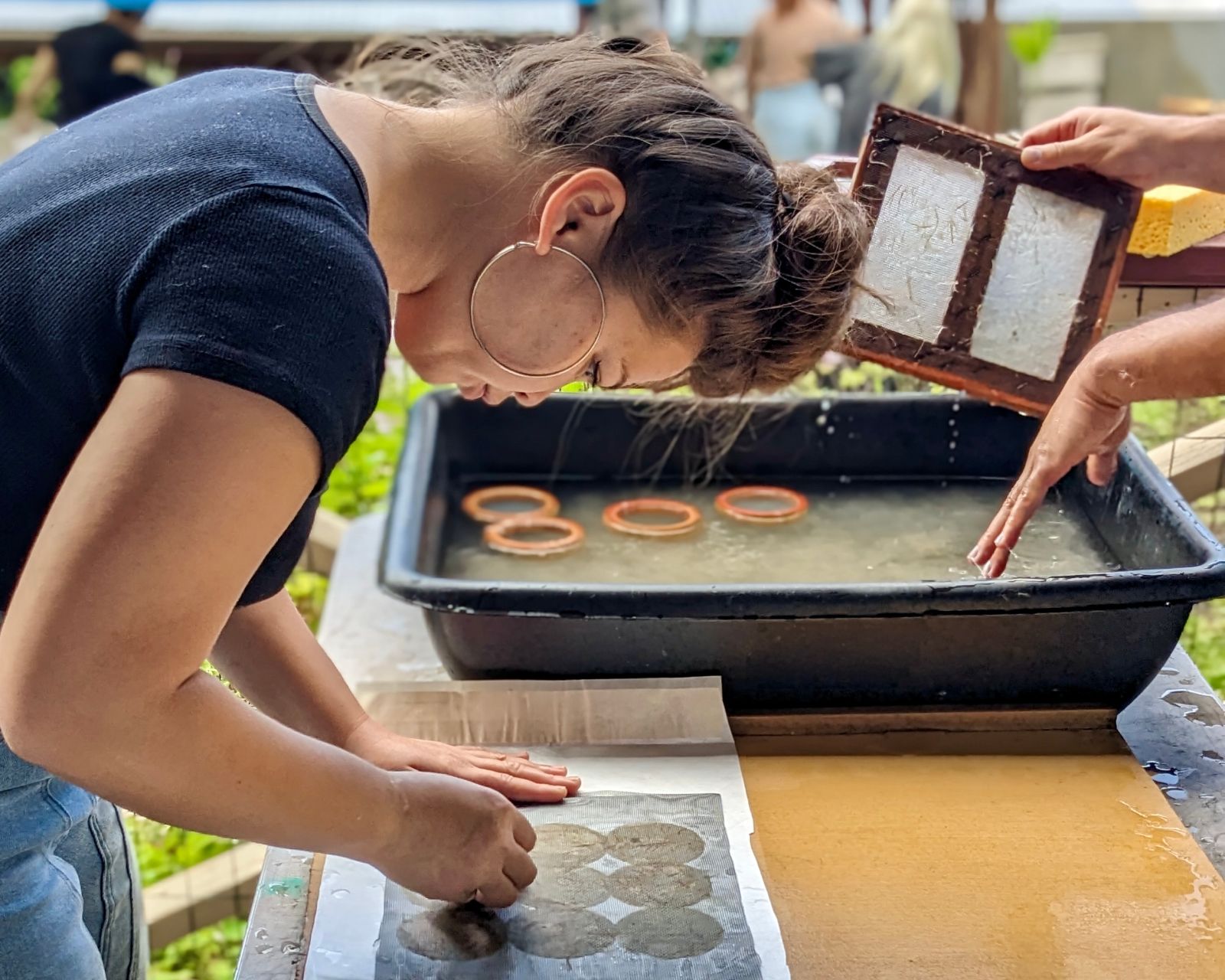 Art + Nature: Creating Paper, Inks, Pigments, & Sketchbooks
with Angaea Cuna, Andrea Dezso & Avalon Paradea