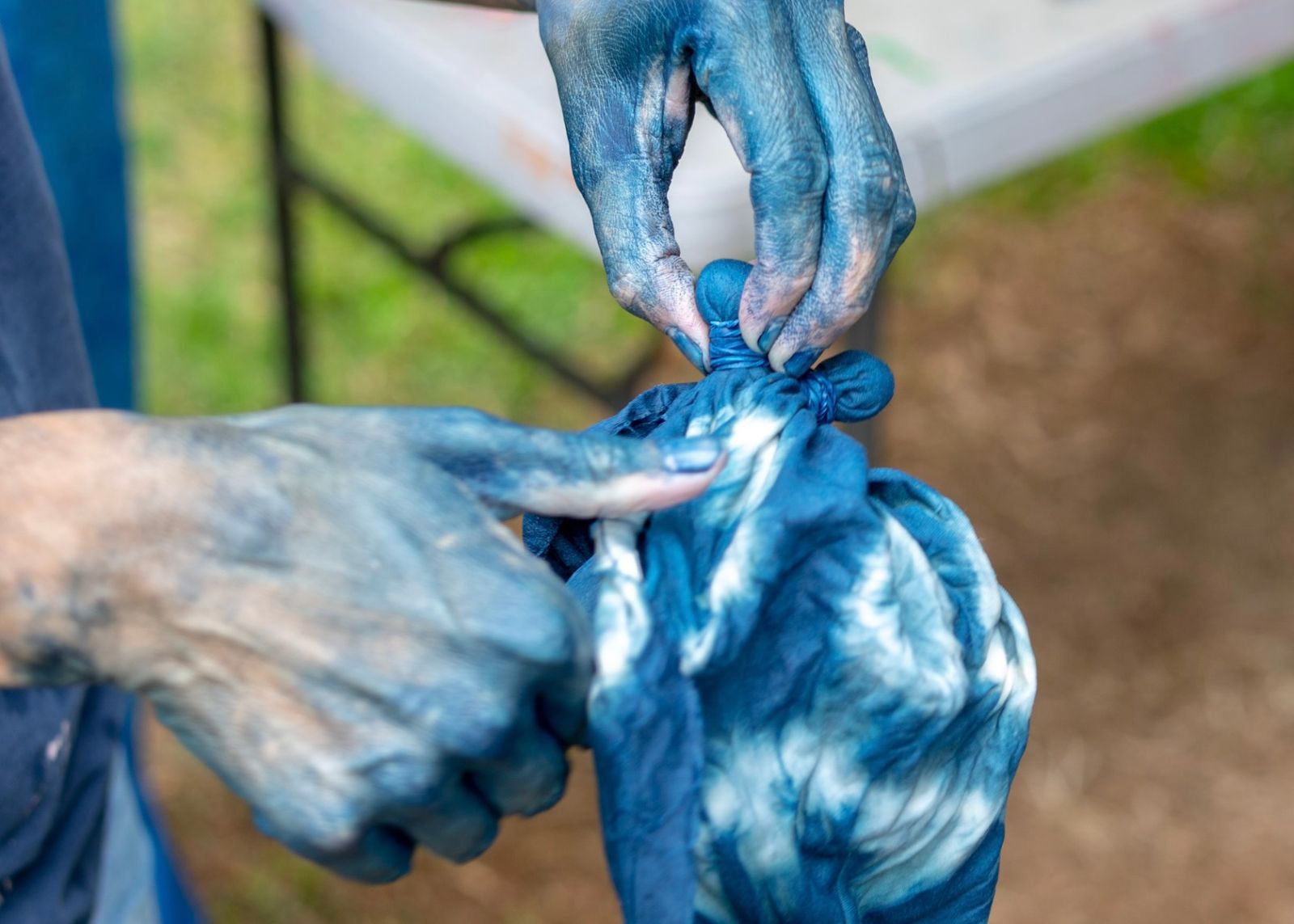 Description: In this one day stitch-resist workshop, we will be exploring pattern making created by lines of hand stitching made with needle and thread -- the stitches themselves resist the dye, creating beautiful patterns and color variations. Instructors will lead you through several different stitching techniques as you plan and sew your own unique stitched patterns. Once your stitching is complete, you'll dye your piece in natural indigo dye vats, then remove the stitches to reveal your one-of-a-kind results.
Supply fee includes:
Indigo Vats
Stitch/Sewing tools (thread, needles, chalk, stencils, etc)
Students should bring:
Rubber gloves (long ones like the ones used for dishwashing)
Apron/smock or wear clothes you don't mind getting dirty
Plastic bag to take wet items home (a one-gallon Ziploc would be good)
5-10 tea towels or standard bandanas (100% natural fibers; cotton, linen, hemp, wool, silk)
Artist Bio
Living Color Dyery is a creative collective started by a wife and husband duo. Wai'ala "the artist" and Justin "the alchemist" who work together to share the magic of natural color dyes. Working from start to finish on many of their dyes; wildcrafting, harvesting and sourcing plants from local farmers, growing dyes from seed, processing dyes, fermenting, and maintaining vats to co-create traditional and modern resistance designs and pattern making. Outside the joy of sharing the alchemy of natural dye in workshops, the two love sharing their love for nature and the natural plant world through the process of consciously creativity: weaving art, alchemy, sustainability, and conversation.
Ceramics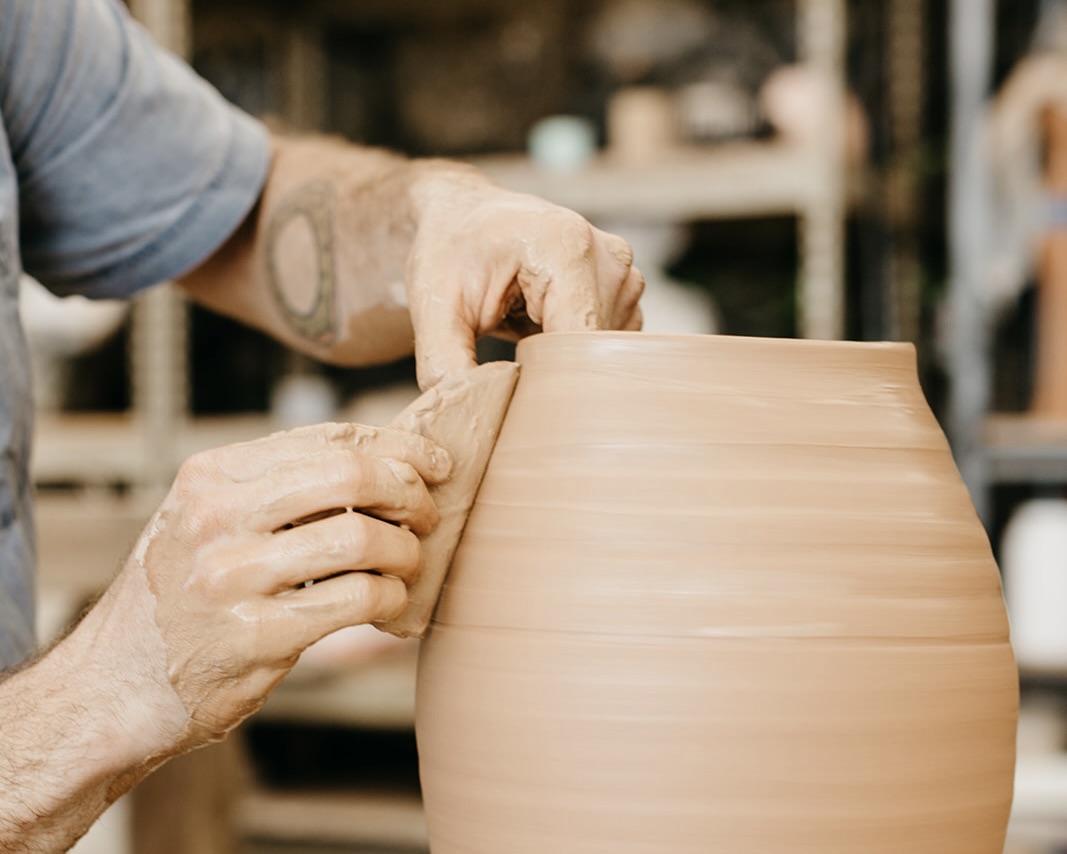 Ceramics Open Studio Schedule: December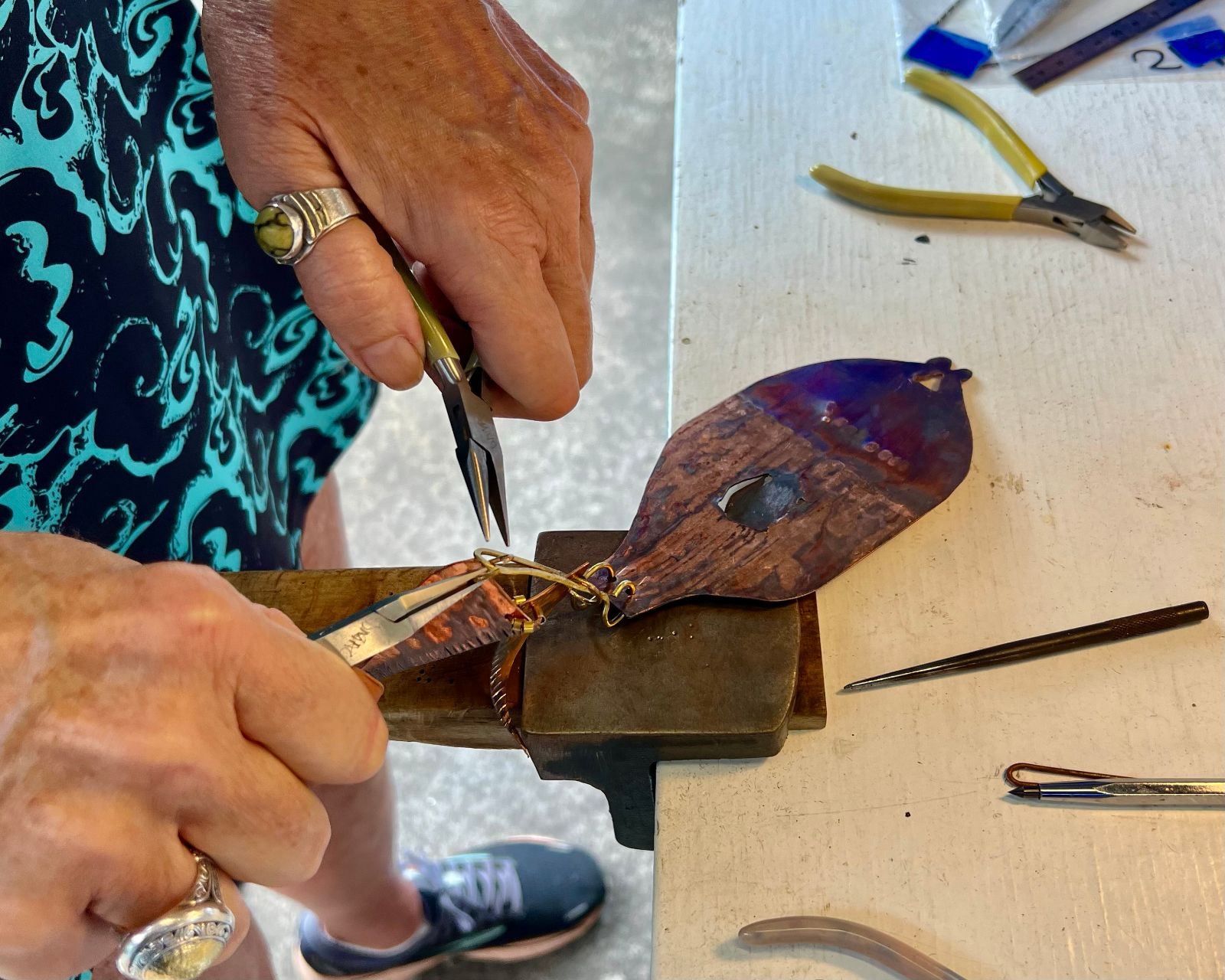 Metals Guided Open Studio: January
with Deborah Beetson
Fiber Arts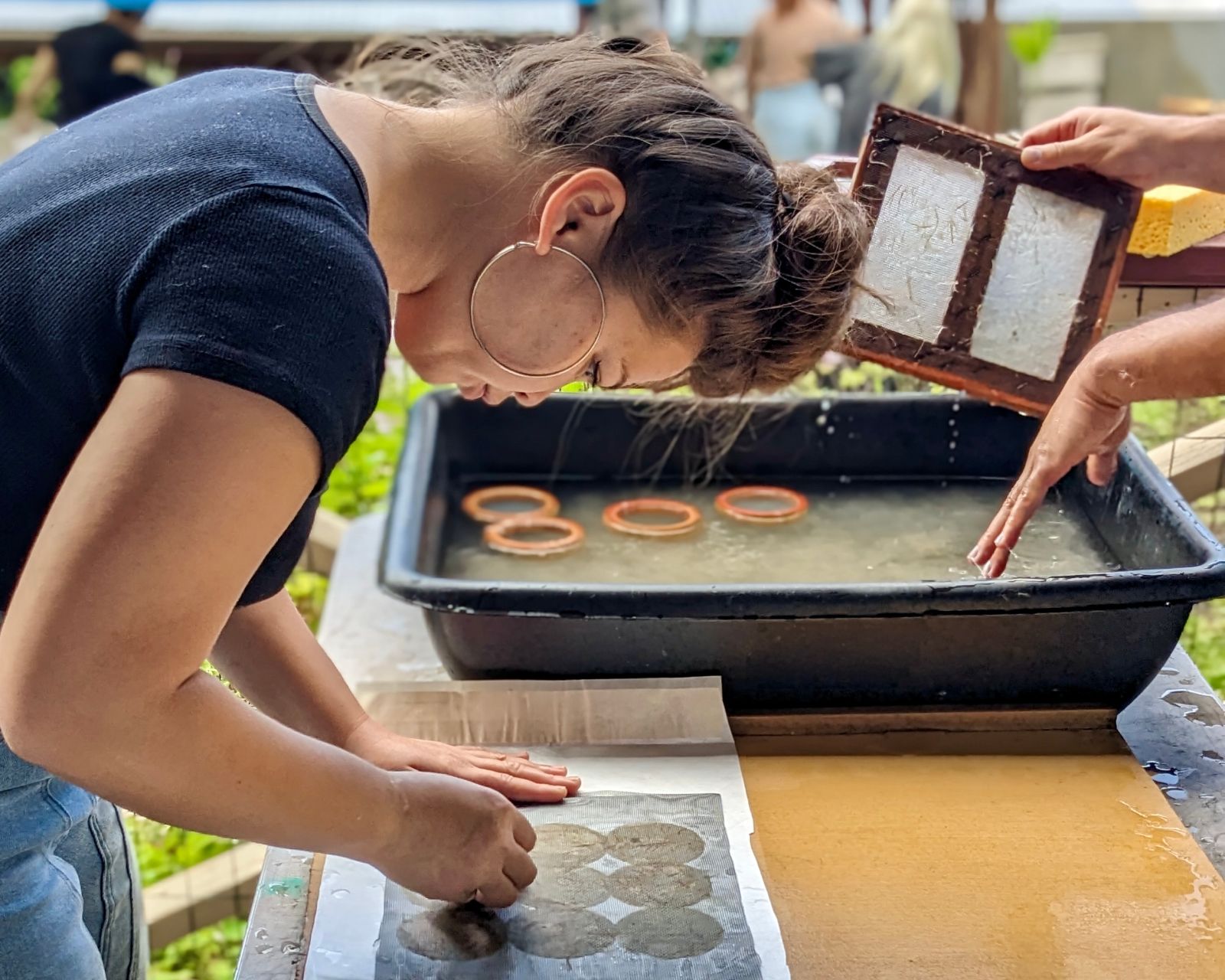 Art + Nature: Creating Paper, Inks, Pigments, & Sketchbooks
with Angaea Cuna, Andrea Dezso & Avalon Paradea