Description: Rediscover the natural world by learning to create sculptures using local found materials such as vines, leaves, fronds, branches, grasses, stems of flowers, tree and shrub pruning, and any natural material you can find in your garden or by the road!
In this workshop students will learn many different weaving techniques to help you create your sculptures including:
Twinning - good for making baskets and hats, round or amorphous sculptures
Wattle and fedge fence making techniques.
Japanese stone weaving - good for making wall hangings, rugs, mats, and walls for building structures
These foundational techniques will give you a great weaving vocabulary to create almost anything! Additional open studio time to work on your work or to collaborate with others will be available before your class starting at 10:00 am.
Supply fee includes:
Twine
Duct Tape
Looms
Chairs
Tables
Students should bring:
Harvested natural materials to bring to the workshop
Wear closed shoes
Bring a pair of garden gloves & clippers
Artist Bio: Susan Raber Bray, born in New York and living in Vermont since the early 70's, works in several media, including clay, oils, pastels and natural found materials. Her work is shown both nationally and internationally. In recent years Susan has held clay workshops in France, England, and Italy. As a visiting artist sponsored by the Vermont Council On The Arts (since 1989) she has taught in numerous Vermont public schools. Over the past 40 years she has taught at many Vermont colleges; The University of Vermont in the Art department and the Environment Program, The Community College of Vermont, St Michael's College, Champlain College, Rhode Island School of Design and her own studio school, Springhousearts in Charlotte.
Ceramics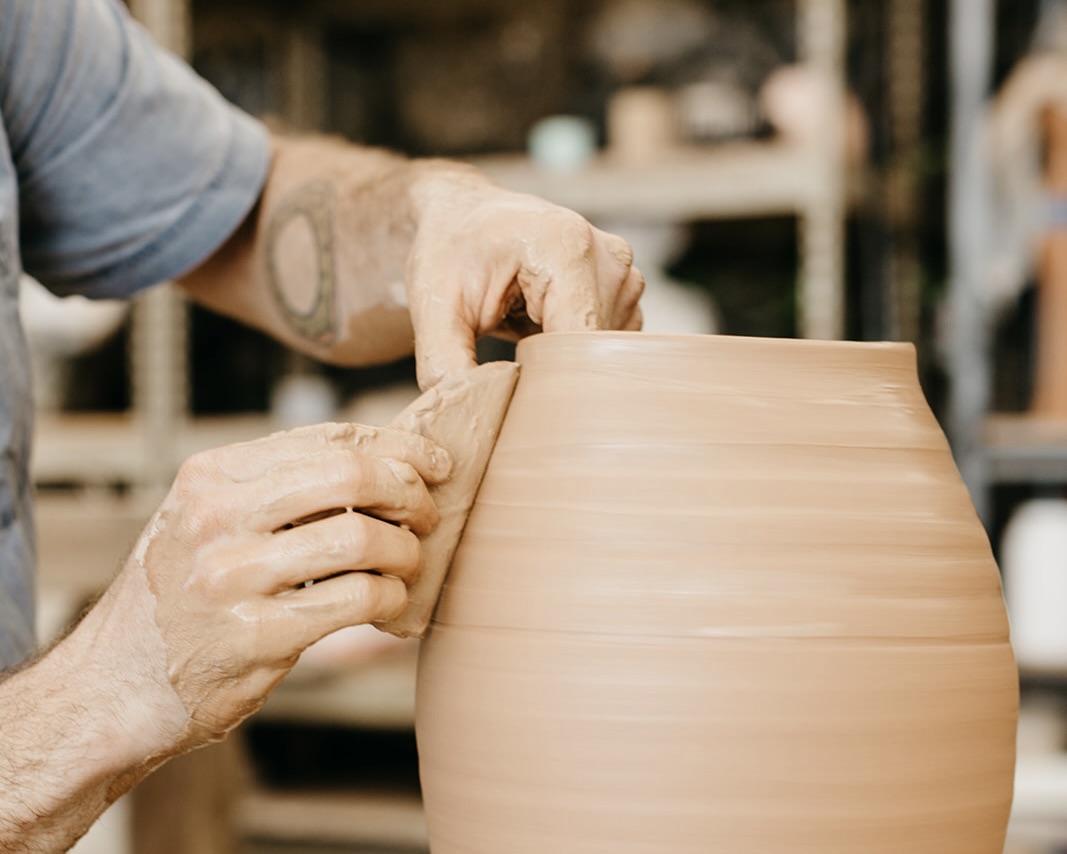 Ceramics Open Studio Schedule: December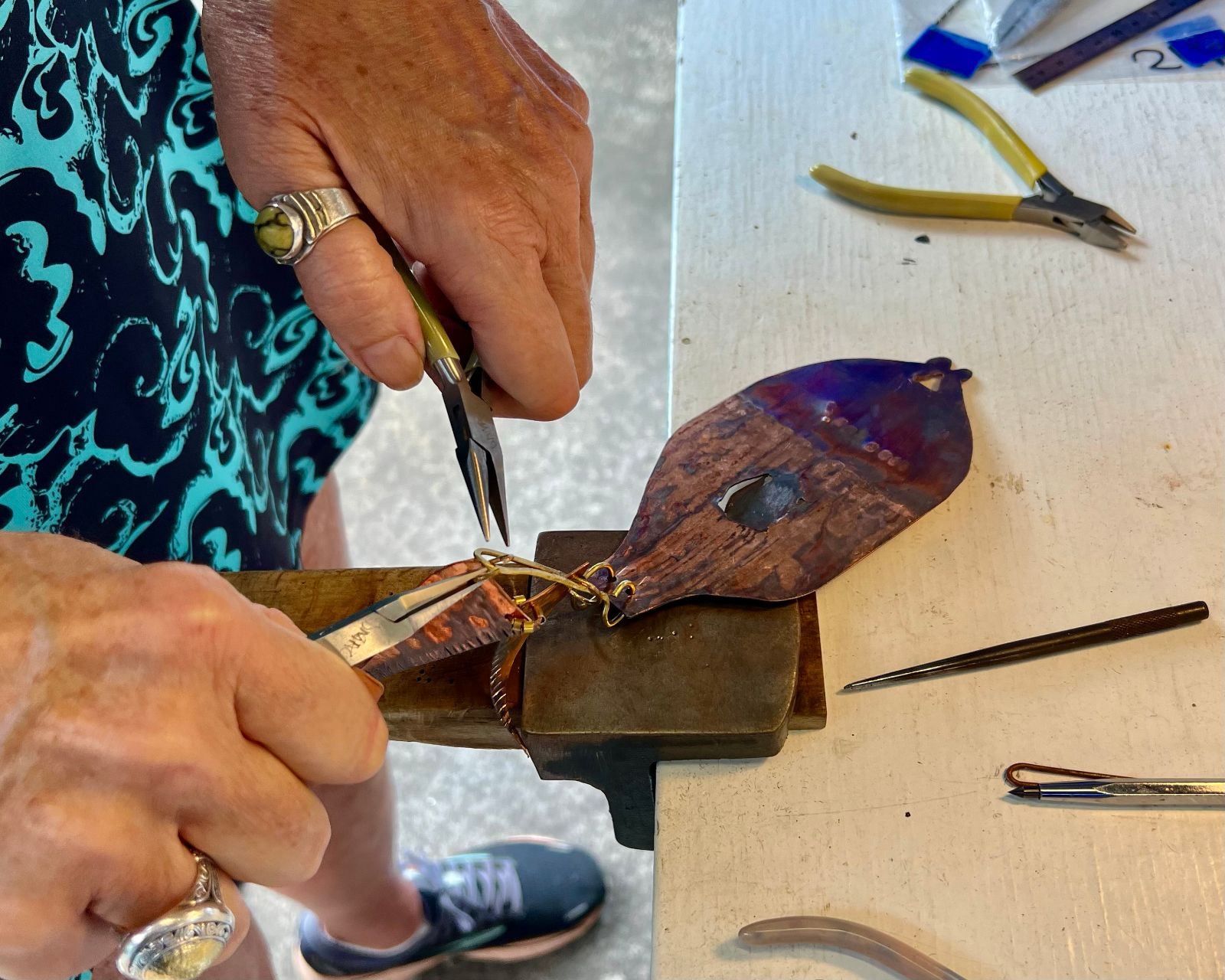 Metals Guided Open Studio: January
with Deborah Beetson
Fiber Arts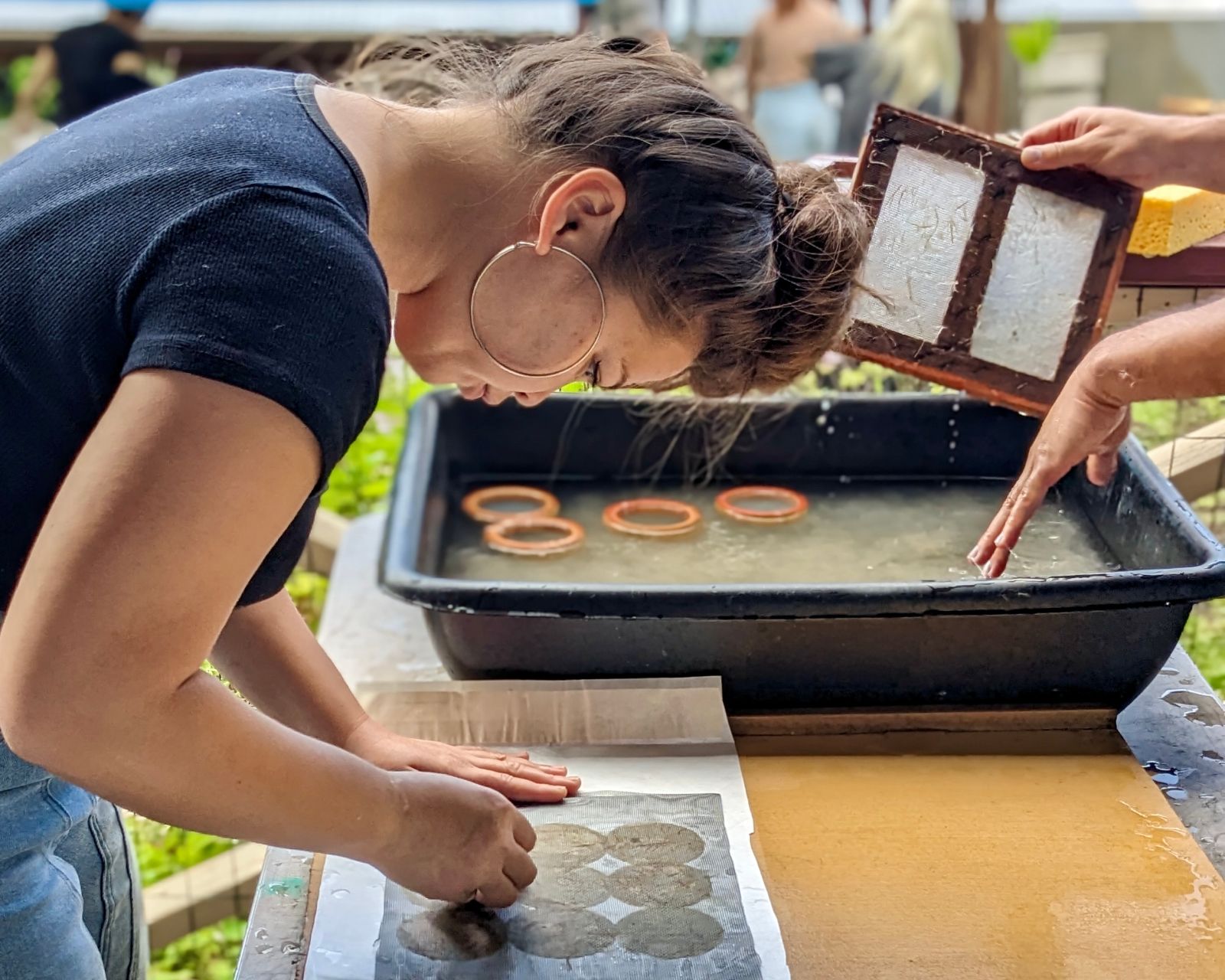 Art + Nature: Creating Paper, Inks, Pigments, & Sketchbooks
with Angaea Cuna, Andrea Dezso & Avalon Paradea