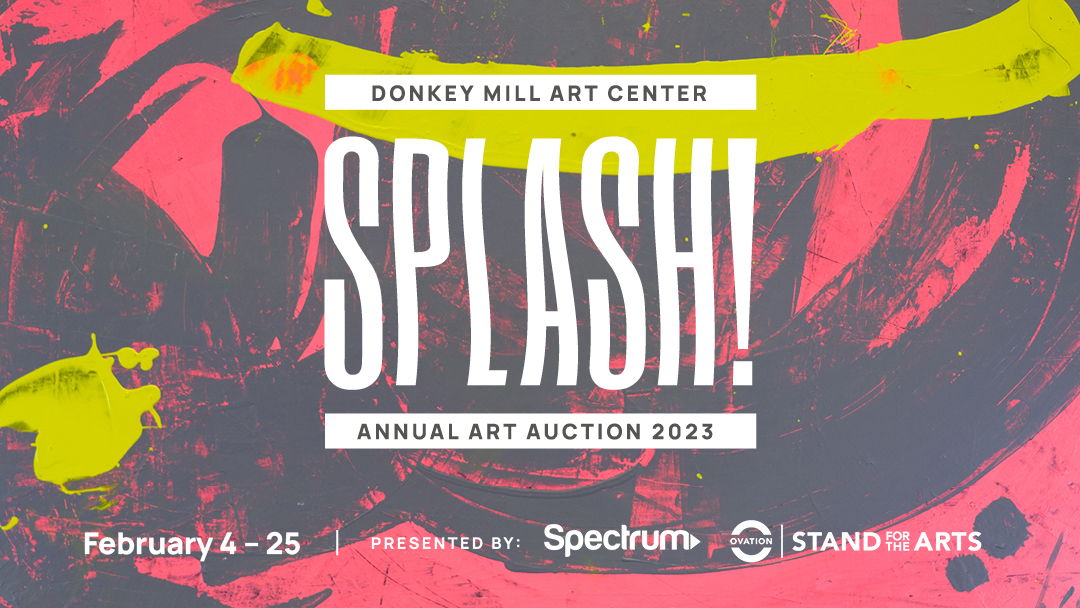 This exhibition is on view February 4 - 25 during Mill open hours: Wednesday - Saturday from 10:00am - 6:00pm.
For detailed information and registration to participate in the auction, please visit our auction website.
Sneak peak! Enjoy and share our digital catalog of over 90 artworks by emerging and established artists from Hawaiʻi and beyond.
The Donkey Mill Art Center's 16th annual art auction Splash! celebrates the impact of the arts beyond the Mill and the resounding influence of the arts to inspire and strengthen individual and collective well-being. The Mill has been making a "splash" for over twenty-five years, activating waves which continue to build and resonate into the community and world, far beyond the boundaries of the Mill's campus.
Exhibition Related Events
February 4 - February 25: All artworks on view at the Donkey Mill

Saturday February 11: Guided Curator Tours, find registration details here.

Saturday February 11: Online Silent Auction opens at 10:00am HST.

Saturday, February 25: Online Silent Auction closes at 6:30pm HST.

Saturday February 25: Live Auction Event
Silent & Live Auction Information
Please visit our auction website to register and participate in the auction. Our live auction event will be hosted at the Mill on Saturday, February 25. Space is very limited, so this year's live auction event is by invitation only. If you'd like to bid on a Live Auction item and are unable to attend the live event, please contact us to register for proxy bidding.

Mahalo to Our Sponsors
For the second year in a row The Donkey Mill is thrilled to receive the Stand For The Arts Award Presented by Ovation & Spectrum. Honorees are selected nationwide for their support of creative/artistic communities via economic and/or mental health recovery connected programs, commitment to accessibility and equity in the arts, and advocacy for underserved populations in their communities. Find out more here.
Splash! Annual Art Auction is made possible through the generous support of our sponsors: Stand For The Arts Award Presented by Ovation & Spectrum, Hawai'i State Foundation on Culture and the Arts Biennium Grant, Holualoa Inn, Kona Frame Shop, Kona Trans, Knutson & Associates, Spirited Cocktail Catering, HeartBeet Catering, Kona Wine Market, My Bar, BREW, Mauka to Makai General Contracting, Cris & Eric Lindborg, Barbara Pfaffenberger, & John Holiday.
Mahalo nui loa to the artists and community members who donated their art to support outstanding arts and cultural programming at the Donkey Mill.
Ceramics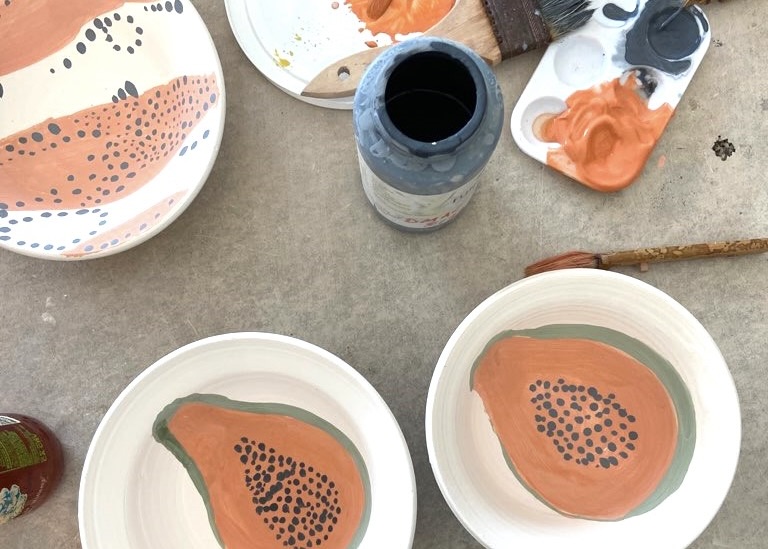 Ceramic Open Studio Schedule: January
Printmaking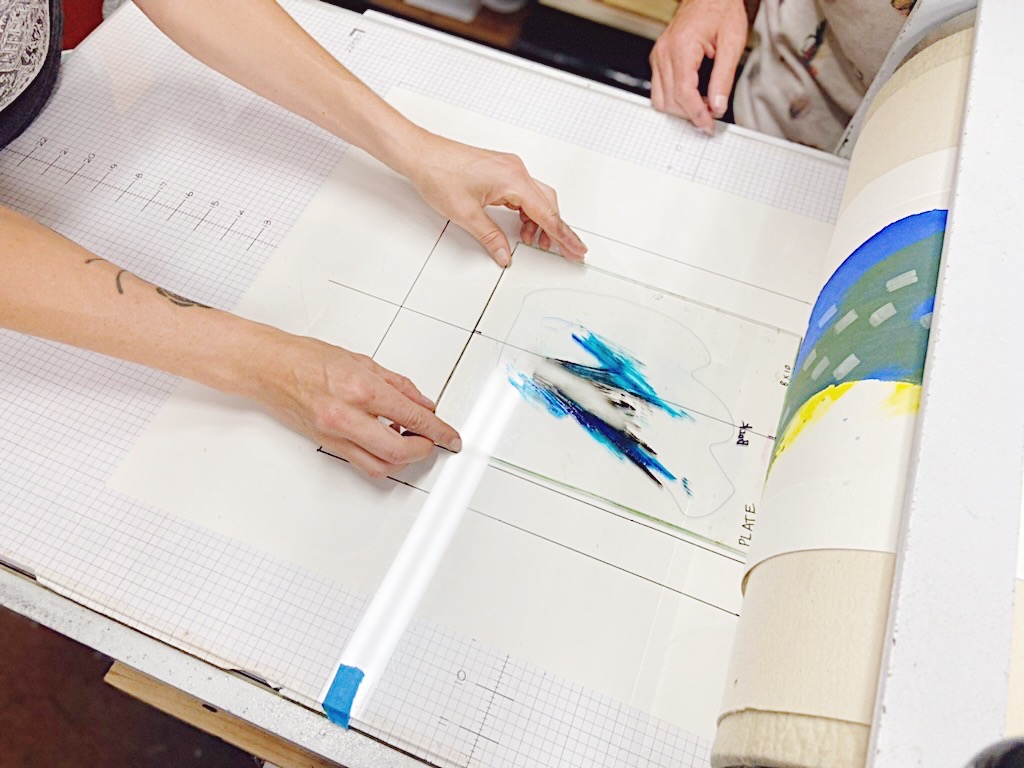 Printmaking Guided Open Studio: Spring
with Hunter Buck & Gerald Walsh
Ceramics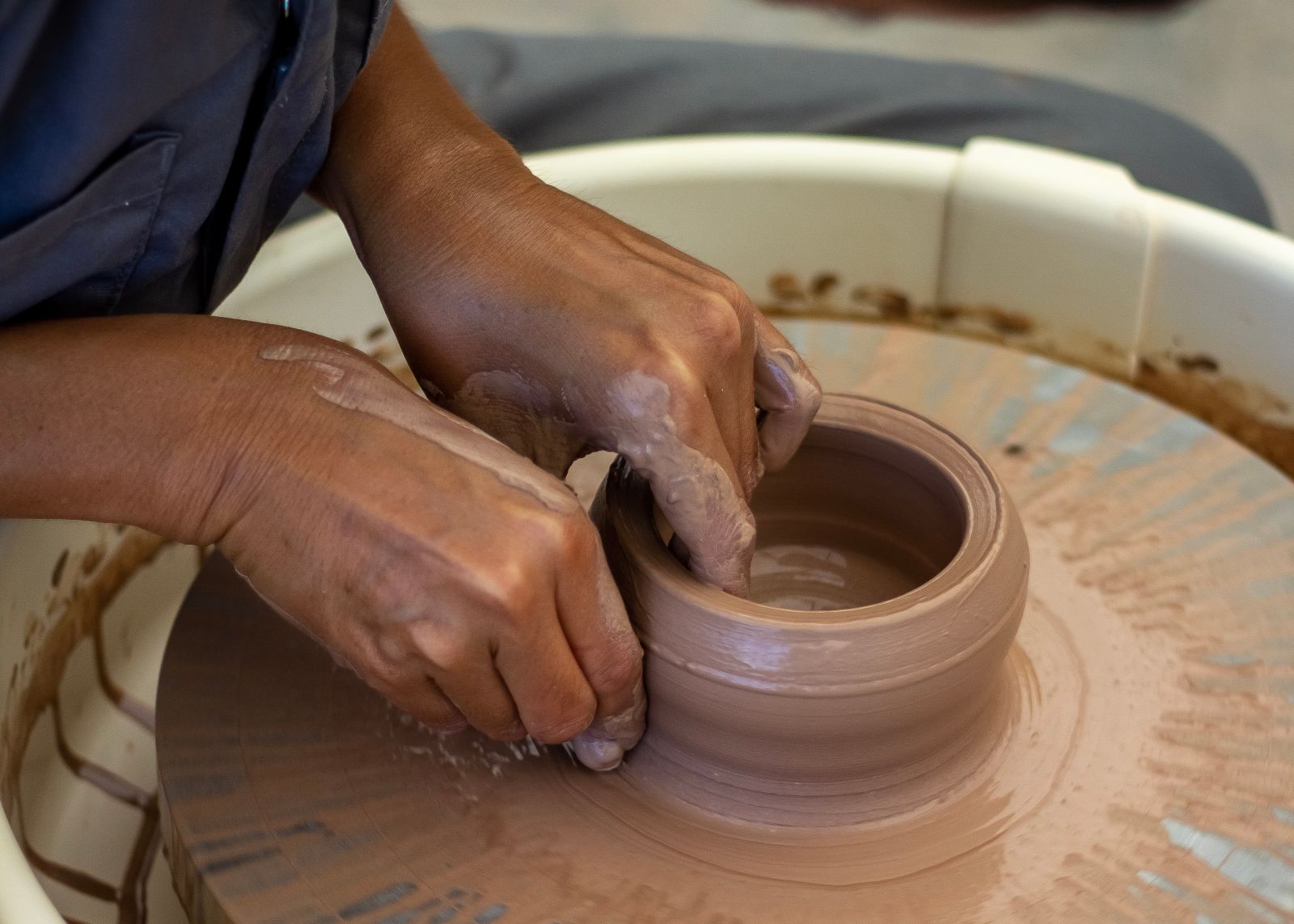 Intro to the Wheel: Wednesdays
with Susan Raber Bray