Image: Diamond Head (19th century); Albumen silver print; Secondary support: 11 11/16 × 10 in. (29.69 × 25.4 cm); Los Angeles County Museum of Art, Partial gift of Mark and Carolyn Blackburn and purchased with funds from LACMA's 50th Anniversary Gala and FIJI Water Art of the Pacific
This event is free and open to the public. Registration is required as lunch will be provided.
Event Description: Literally translated as "seeing eye," maka ike refers to seeing clearly or observing things that others may not see. The practice of the artist, collaborator, and curator is a form of maka ike as they (re)present the world anew through their individual lenses. Join us for a conversation inspired by Mai Ka Pōuli: (Re)presentations of Moananuiākea that considers how historical photographic collections are given new meaning through the practice of art-making and curation.
Panelists:
Halena Kapuni-Reynolds, panel moderator, Ph.D. candidate in American Studies, UH-Mānoa
Joey Heinen, Digital Preservation Manager, Los Angeles County Museum of Art
Annemarie Paikai, Hawaiʻi Pacific Resource Librarian, Leeward Community College
Michel Tuffery, Artist, featured in Mai Ka Pouli exhibit and Mill Artist-in-Residence
Tarisi Vunidilo, Assistant Professor of Anthropology, University of Hawaiʻi at Hilo
Exhibition Programming:
About the Panelists:
Halena Kapuni-Reynolds (Kanaka ʻŌiwi) was born on Hawaiʻi Island and raised in the Hawaiian homestead community of Keaukaha and the upper rain forest of 'Ōla'a. He holds a B.A. in Anthropology and Hawaiian Studies from the University of Hawaiʻi at Hilo, an M.A. in anthropology with a focus in Museum and Heritage Studies from the University of Denver, and is currently a doctoral student in museum studies and American studies at UH-Mānoa. A past participant in the Smithsonian Institute of Museum Anthropology (2014) and the Peabody Essex Museum Native American Fellowship Program (2015) and a current board member of the Council for Museum Anthropology, Halena continues to work extensively with the museum community in Hawaiʻi. He has co-organized a range of museum-related events in Hawaiʻi, including the program series Mākau Moʻomeheu: Cultural Competence in Hawaiʻi's Museums with the Hawaiʻi Museums Association (2020), Seeding Authority: A Symposium on Museum Decolonization (2018), and a series of material culture/object interpretation workshops in partnership with the Hawaiʻi Mission Houses Historic Site and Archive (2019). For his dissertation, Halena crafts a decolonial story of Keaukaha, with emphasis on the necessity of centering and acknowledging the agency of specific places in shaping the movements and histories that emerge from them.
Joey Heinen is a digital preservation and time-based media specialist, currently serving as Digital Preservation Manager in the Collection Information and Digital Assets Department and head of the Time Based Media Committee at the Los Angeles County Museum of Art. In this role he ensures the long-term sustainability and authentic representation of time-based art and archival collections, including Audio/Video, installation, and computer/software-based work. He graduated from the Moving Image Archiving and Preservation MA program at NYU in 2014. During his tenure he worked in NYU's film preservation lab, digitized audio for Anthology Film Archives, and served as a media collection and digitization assistant for new media artists Steina & Woody Vasulka. Following this he was selected for the National Digital Stewardship Residency at Harvard Library. He has presented on media preservation and time based media collections at several professional conferences including the Association of Moving Image Archivists, the American Institute for Conversation's Electronic Media Group, the Australasian Registrars Committee, the New England Conservation Association, iPRES, and the Visual Resources Association. He currently serves on the American Institute for Conservation's Electronic Media Group board as Secretary/Treasurer and the planning committee for the TechFocus conference.
Annemarie Aweau Paikai is the Hawai'i- Pacific Resources Librarian at Leeward Community College and has been so since November 2016. She holds a B.A. in Hawaiian Studies from Ka Haka 'Ula o Ke'elikōlani (UH Hilo) and a Master's in Library and Information Sciences (MLIS) from UH Mānoa. She is a founding member of Nā Hawaiʻi ʻImi Loa, the professional organization whose mission is to advance Hawaiian knowledge systems, services, and research within LIS. Annemarie is dedicated to stewarding and centering ʻike kuʻuna Hawaiʻi (ancestral knowledge), including ʻōlelo Hawaiʻi, within the library profession here in Hawaiʻi as well as within her own ʻohana. She was born and raised in Livermore, California and currently lives alongside her husband, ʻĀina and two children, Kapālua and ʻEmalia, in Waiau, O'ahu.
Michel Tuffery is a New Zealand-based artist of Samoan, Rarotongan and Ma'ohi Tahitian heritage. Within his art practice, he plays the role of working "in between" people and places, and focusing a fresh lens on environmental, community, cultural and art historical divides.
Tuffery is a passionate educator who openly shares his kauapapa and knowledge to empower our youth through residencies and workshops for school-aged children in New Zealand and abroad.
He exhibits worldwide and has undertaken research and community residencies throughout the USA, Germany, France, United Kingdom, Asia, India, Australia, as well as Aotearoa and the Pacific. In 2008 Michel was appointed as a Member of the New Zealand Order of Merit for his services to art—his ongoing rewards come from enriching communities through his art.
Tarisi Vunidilo is an Assistant Professor of Anthropology at the University of Hawaiʻi at Hilo, where she teaches courses on Indigenous museology and heritage management. In 2016, she received her Phd in Pacific Studies from the Centre of Pacific Island Studies at the University of Auckland. Her thesis was title "iYau Vakaviti-Fijian Treasures, Cultural Rights and Repatriation of the Cultural Materials from International Museums." Tarisi published several articles about Fijian pottery, language and archaeology, and is currently working on two book manuscripts. Her current area of research is museology, repatriation and indigenous knowledge and language revitalization.
This exhibition is made possible through a partnership with the Los Angeles County Museum of Art and funding from the Laila Twigg-Smith Art Fund and Robert C. & Helen F. Nichols Fund of the Hawaiʻi Community Foundation, the Hawaiʻi Council for the Humanities through support from the National Endowment for the Humanities, the Hawaiʻi State Foundation on Culture and the Arts Biennium Grant, and County of Hawaiʻi Contingency Funds from Dr. Holeka Goro Inaba and Rebecca Villegas.

Printmaking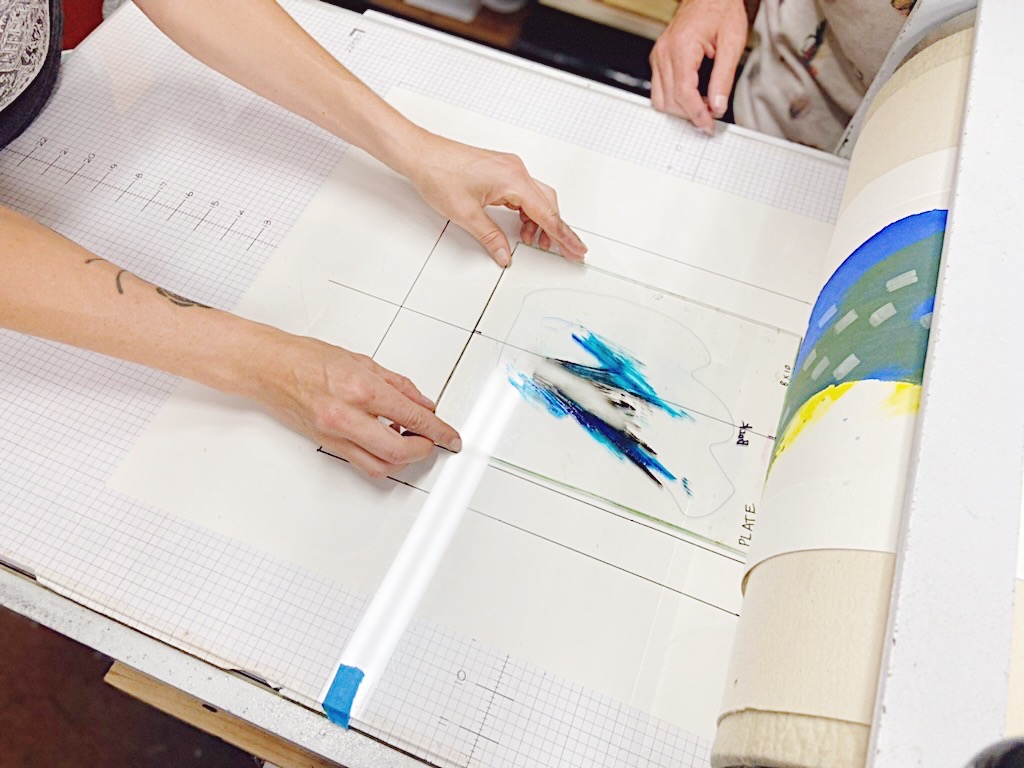 Printmaking Guided Open Studio: Spring
with Hunter Buck & Gerald Walsh
Ceramics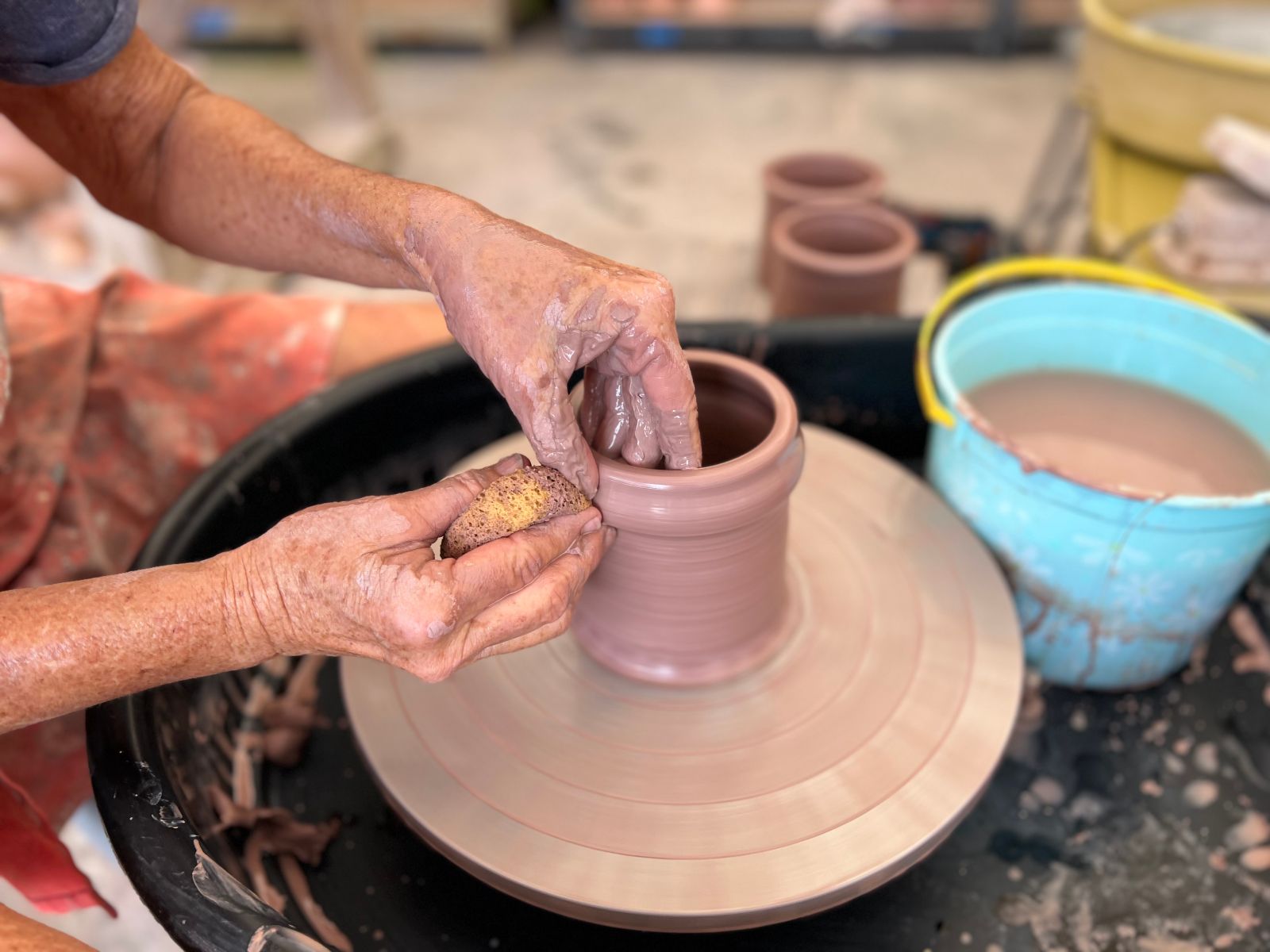 Ceramic Open Studio Schedule: March
Printmaking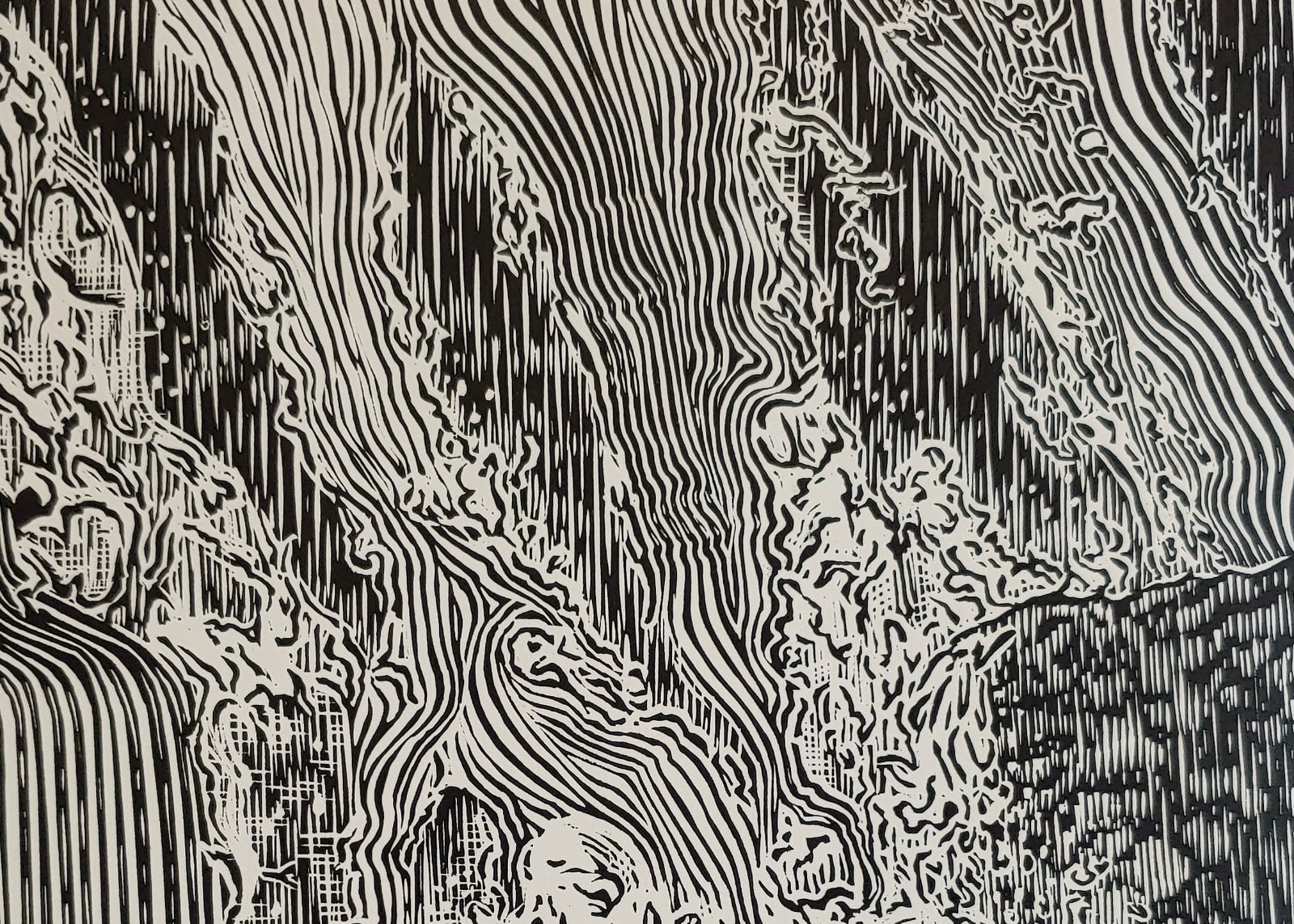 Intro to Printmaking
with Jerry Walsh