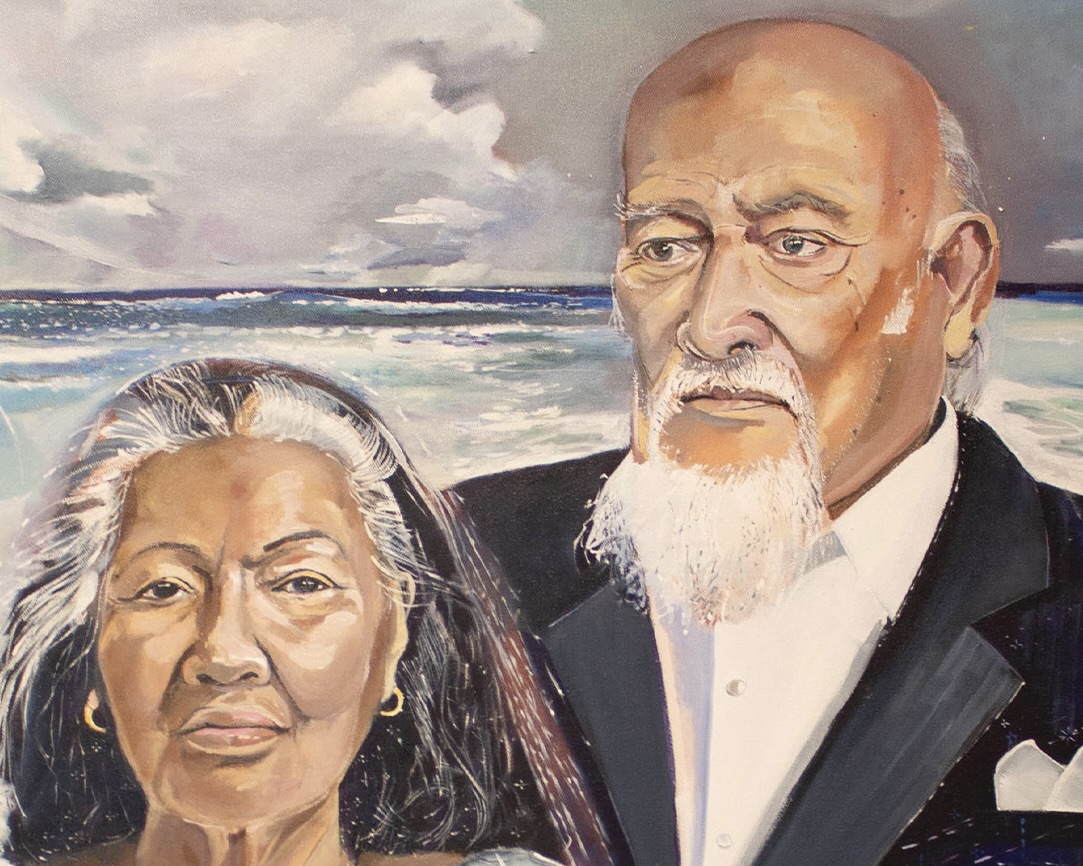 This in-person event is free and open to the public. Registration is required.
Pūpū and refreshments will be provided and feel free to bring your favorite beverage or dish to share.
Event Description: Celebrate the launch of the Mai Ka Pouli exhibition catalog with a festive evening of lively conversation with artist Saumolia Puapuaga, catalog designer Angaea Cuna and curator Mina Elison. Invited to share about their artistic journeys and experience participating in this exhibition, they will also discuss the role that cultural identity and representation plays in their work. A limited number of copies of this 48-page, full color exhibition catalog will be available for purchase at the event, as well as in the Gallery Shop and the Mill's Online Store.
Program: 45 min discussion / 15 min Q&A and final mahalo
Mai Ka Pouli: (Re)presentations of Moananuiākea explores identity and representation of Kanaka Ōiwi and people of the Pacific through contemporary artworks activating stories of people, places and cultures which have been historically and contemporaneously misrepresented and erased. By re-centering voices and perspectives, artists reclaim the narrative.
This exhibition is made possible through a partnership with the Los Angeles County Museum of Art and funding from the Hawaiʻi Council for the Humanities through support from the National Endowment for the Humanities, the Laila Twigg-Smith Art Fund and Robert C. & Helen F. Nichols Fund of the Hawaiʻi Community Foundation, the Hawaiʻi State Foundation on Culture and the Arts Biennium Grant, and County of Hawaiʻi Contingency Funds from Dr. Holeka Goro Inaba and Rebecca Villegas.
Featured artwork by Saumolia Puapuaga, "Puapuaga" (detail), 2023, Oil on canvas, 48" x 36" x 2"
Ceramics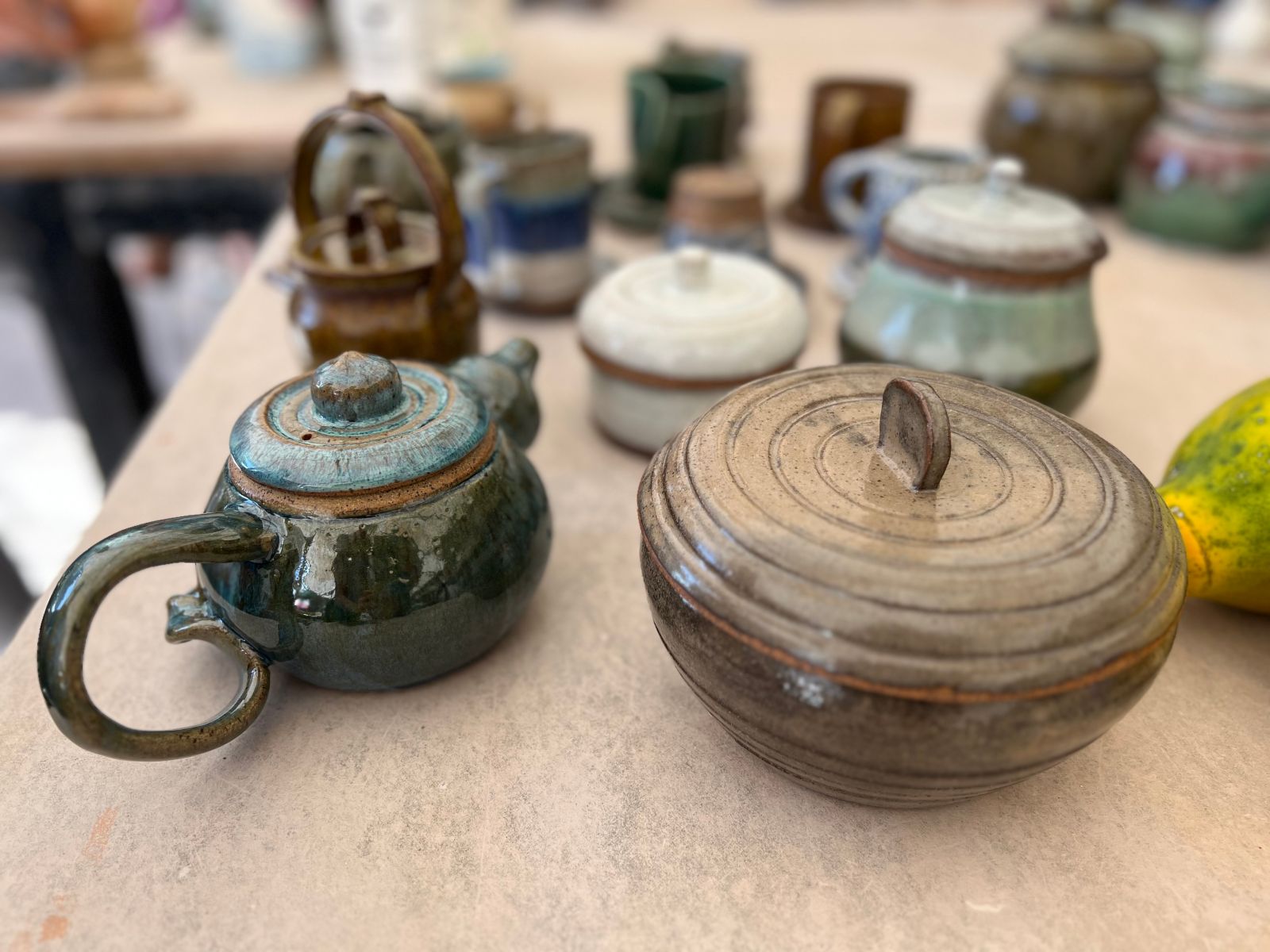 Ceramic Open Studio Schedule: June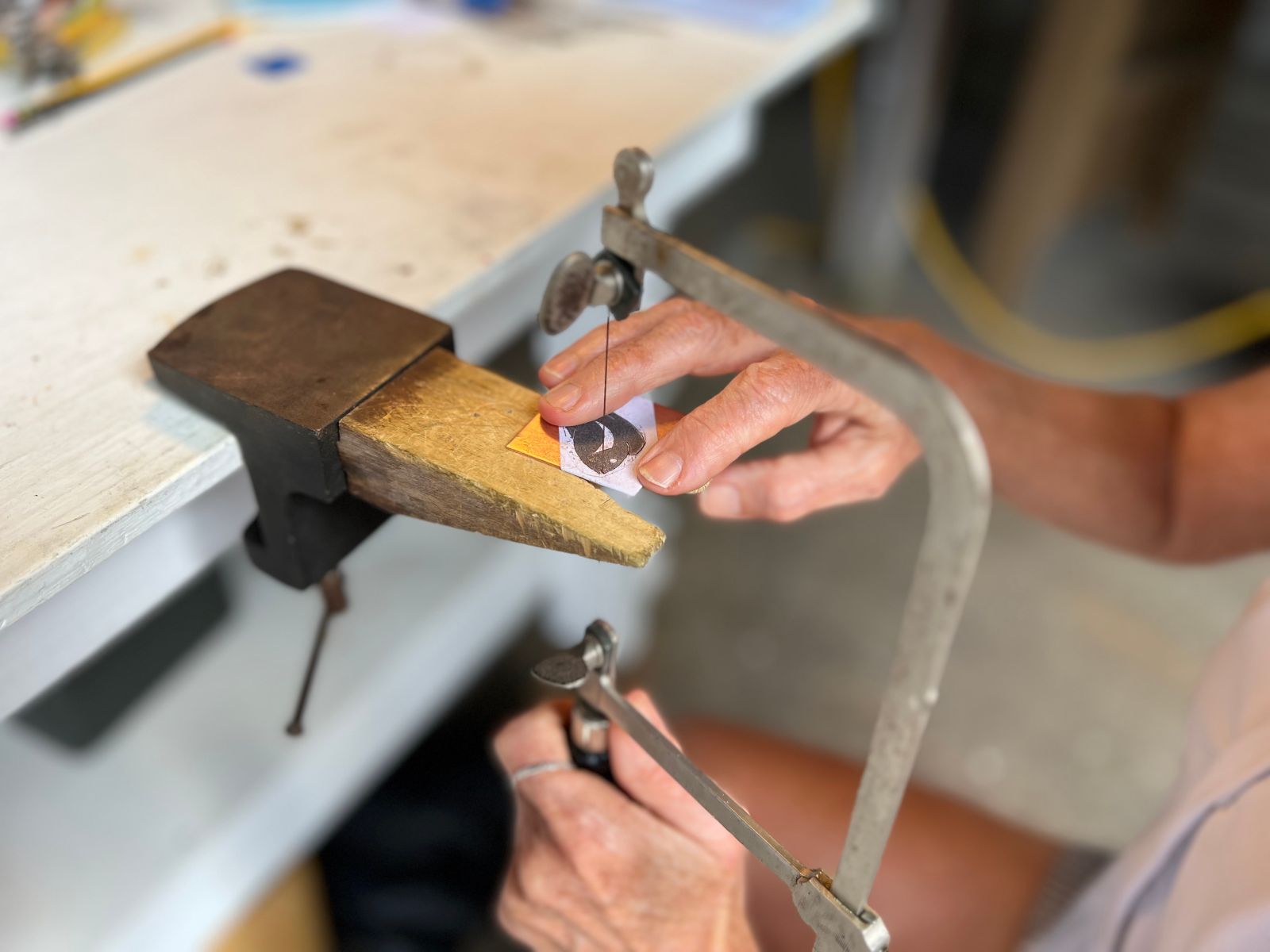 Metals Guided Open Studio: June
with Deborah Beetson
Youth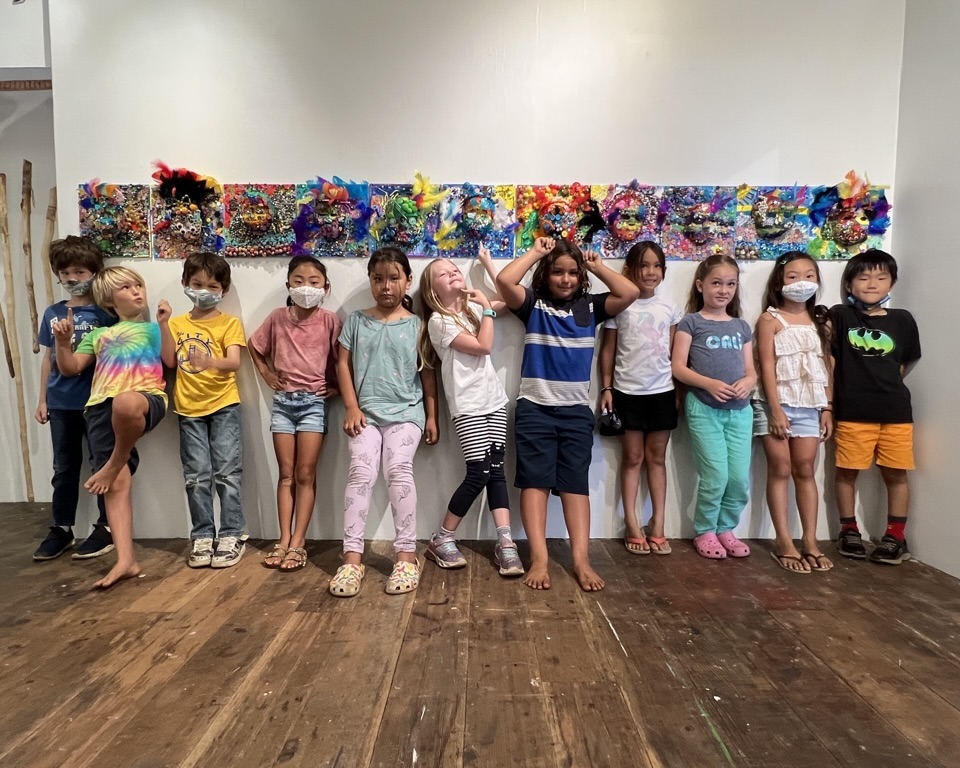 Youth: Summer Art Experience Ages 6-8