Description: Join us for our monthly Creative Outlet: A Night of Art Making with Friends. Creative Outlets are a monthly opportunity for you to connect with local artists and tap into your own creativity while you pau hana with new and old friends. Bring a pūpū and beverage and learn something new like weaving a lei po'o or a lauhala bracelet, printmaking, painting, pinch pots and so much more!
Henna has been around since antiquity, and for good reason. From medicinal properties to adornment, this art form painted onto the skin has been integral in the lives of the early Egyptians, including Cleopatra, to modern day brides and celebrities.
In this course, students will learn the history and healing properties of henna and will learn to use it for adornment as well as for intention-setting. Investigate 3 different styles of henna and watch Anita do a demonstration. Try your hand at this ancient art form while putting attention toward an intention to raise your vibration!
Level: Beginner, Ages 8+
Students should bring:
Please note: Registration will close Friday, October 13 at midnight.
About the Artist: Anita Bhakta grew up doing the art of henna because of her Indian/Pakistani heritage. Being a part of a large Indian/Pakistani community in San Diego, there were ample opportunities to adorn others with henna at celebrations. After a course in henna taken in Navsari, India, Anita started her website, www.hennasphere.com, and her business came to life!
Anita has also been a school teacher for over 25 years and she blends her two passions, henna and teaching, to provide teens with tools for wellness through art, intention-setting and positive psychology. She currently offers the art of henna to clients while donating a percentage of the proceeds to the Awake in Love Project, her wellness project for encouraging strong mental health of adolescents and young adults. She looks forward to opening a studio/ learning center to raise the vibration right here in Kona.
Ceramics
Ceramic Open Studio Schedule: September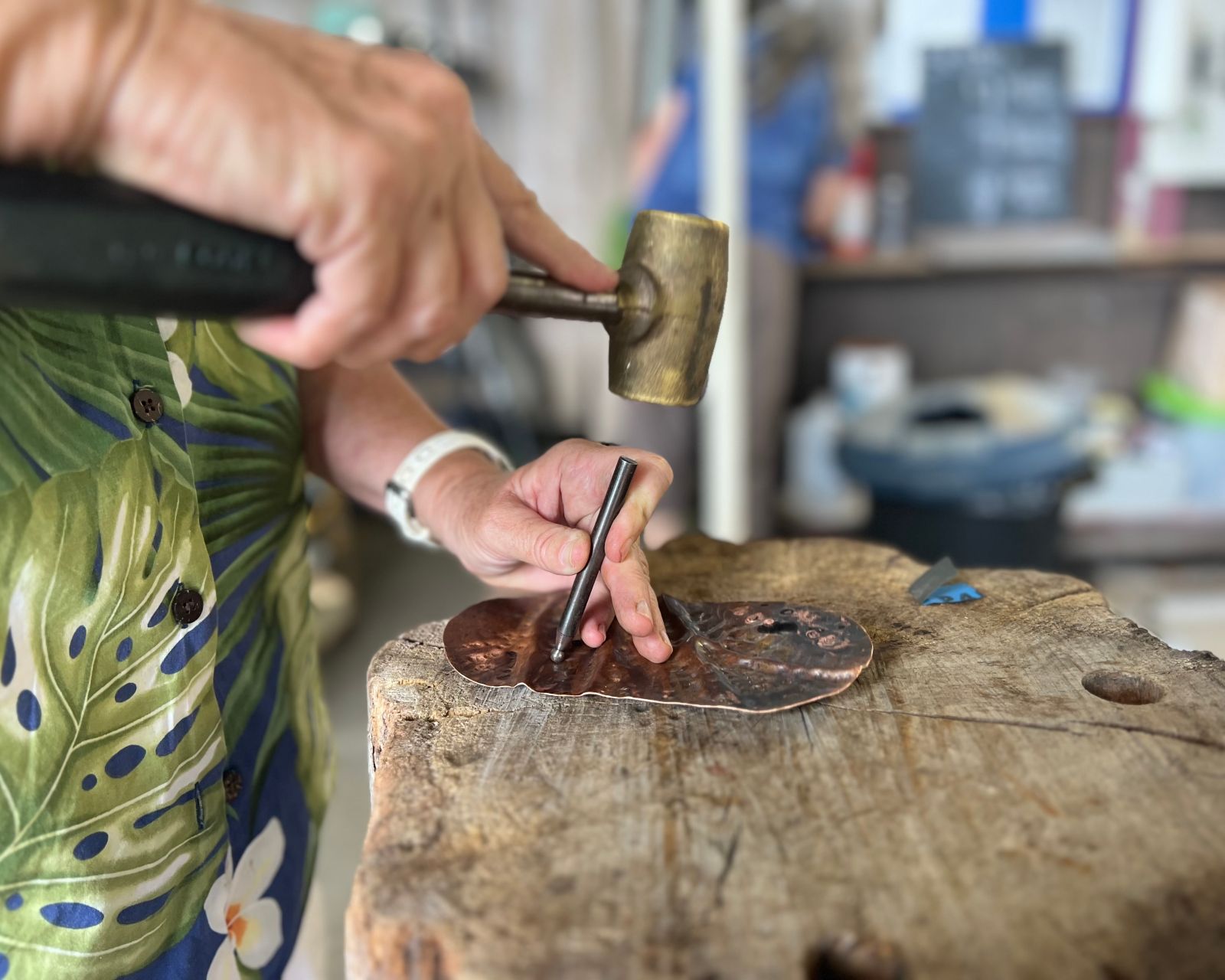 Metals Guided Open Studio: September
with Deborah Beetson
Ceramics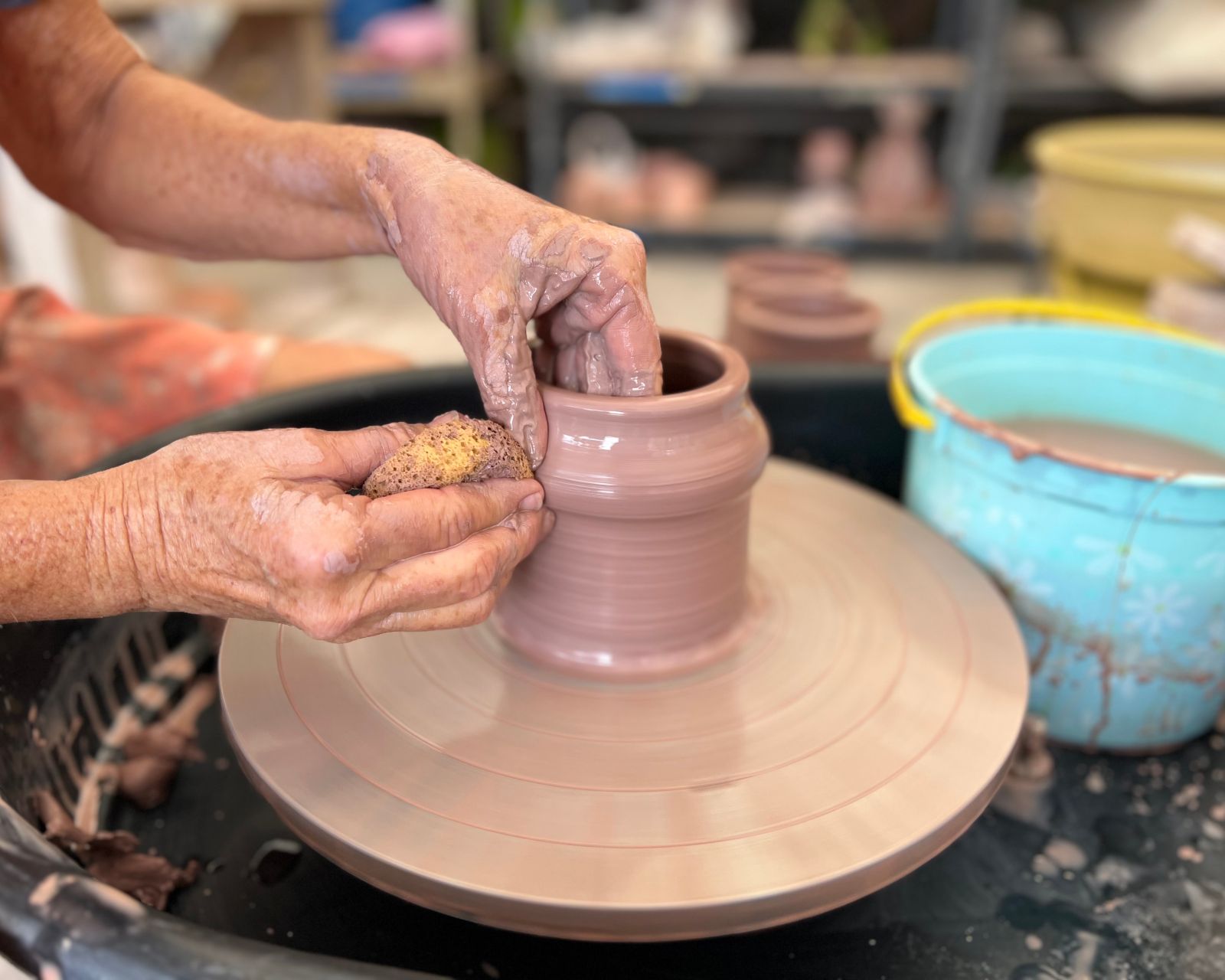 Intro to the Wheel: Fridays
with Sandy Sater