Description: Join us for our monthly Creative Outlet: A Night of Art Making with Friends. Creative Outlets are a monthly opportunity for you to connect with local artists and tap into your own creativity while you pau hana with new and old friends. Bring a pūpū and beverage and learn something new like weaving a lei po'o or a lauhala bracelet, printmaking, painting, pinch pots and so much more!
In this 3-hour class, you will create two meaningful and beautiful Dia de Los Muertos shrines or altars to celebrate and honor your chosen loved ones. As an homage to all those we love, the first 10-15 minutes of class we will construct a life-sized altar to remember those that have passed. After this altar is erected the rest of the class will focus on a smaller shrine no larger than 8"H X 8"W X 2"D. You will learn to create metal forms to attach and collage onto your shrine as a tribute to your special person, animal, or cherished living being. Bring mementos to personalize both shrines that represent your connection to or with them. At the end of this class we will share stories and disassemble the large altar. Your smaller shrine will be taken home to share with others and keep alive your loved one's memory.
Level: All level, Ages 16+
Students should bring: Please bring items to enhance your shrine that remind you of your loved one. These items may include but are not limited to the following: a precious item or two that meant something your special person and or animal such as a piece of fabric, buttons your loved one enjoyed, images or ideas to design with of things they loved, maybe tools they used such as scissors that you will wire onto your shrine.
Please note: Registration will close Friday, October 13 at midnight.
About the Artist: Theresa Lovering-Brown pursued her passion in the arts earning a Bachelor's of Art at SDSU, a Masters of Fine Arts at SIUC, and an Artist Residency at ACC, TN. She began teaching in 1986, and ran the Jewelry and Metal Arts program at Monterey Peninsula College full-time for 25 years. Her art has shown nationally and internationally over the years. She joined Donkey Mill in 2021 and enjoys the outdoor setting and facility with an ocean view, birds singing in the background, and engaging people in her classes. She says "it's the best studio I've worked in throughout my career".
Ceramics
Ceramic Open Studio Schedule: September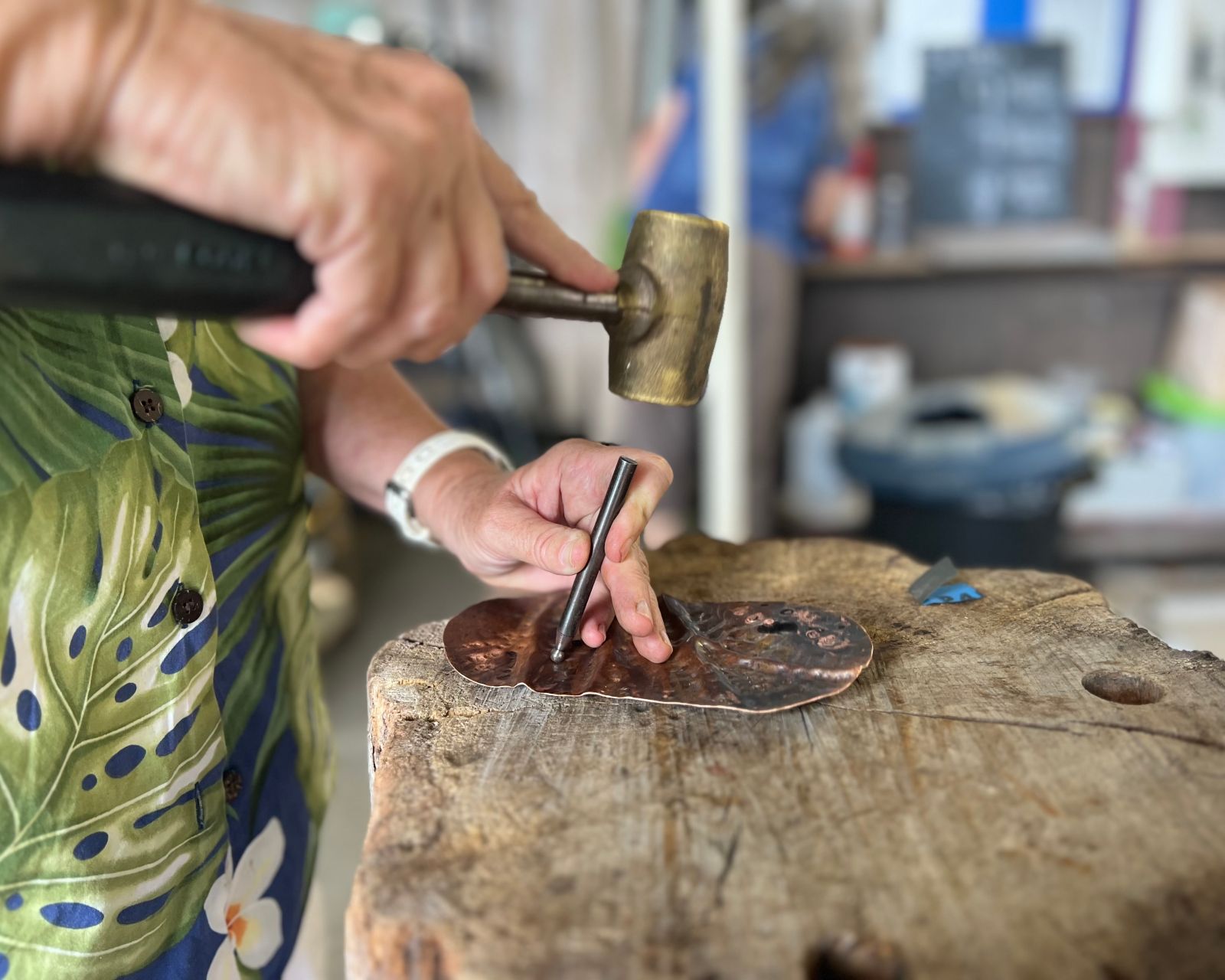 Metals Guided Open Studio: September
with Deborah Beetson
Ceramics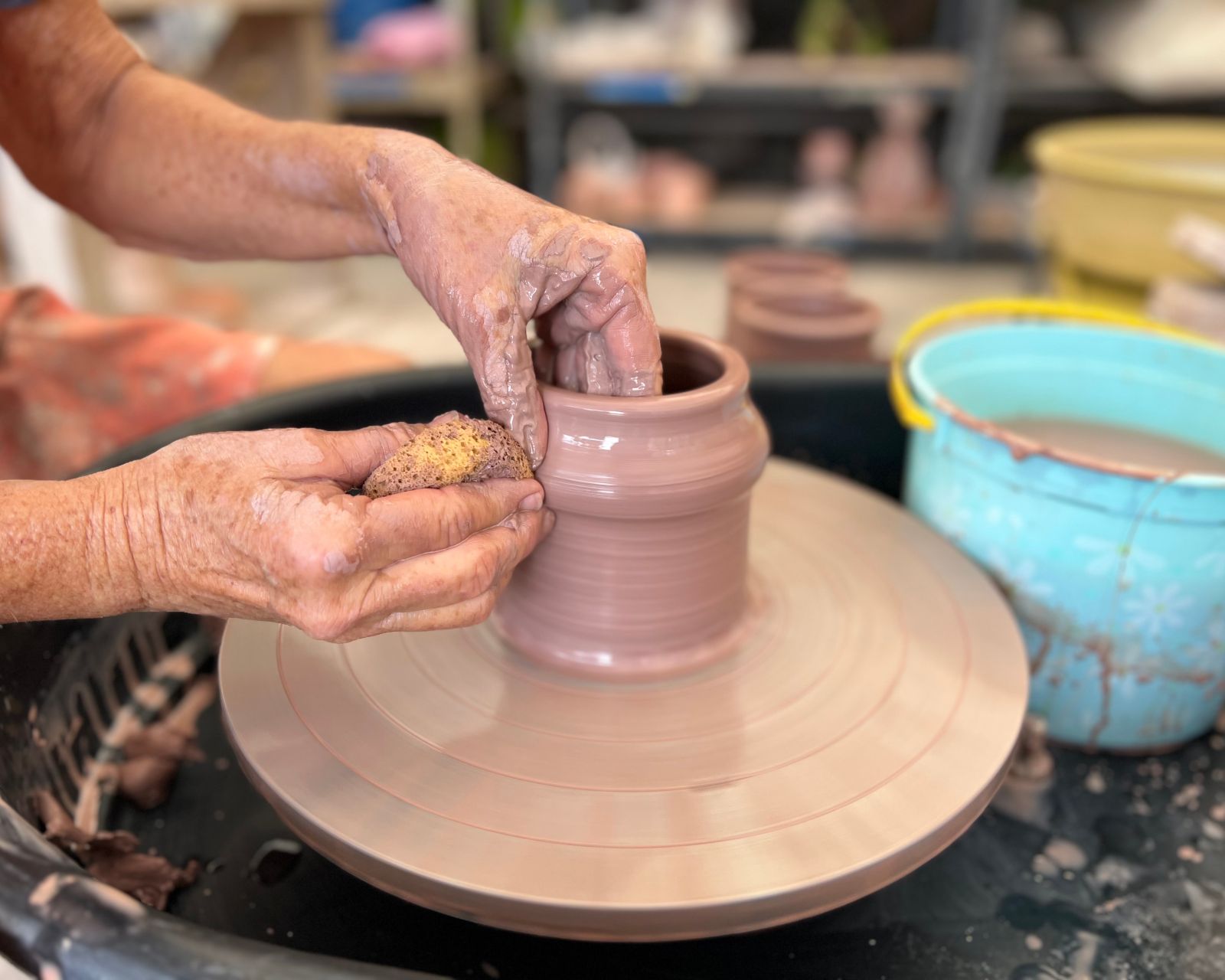 Intro to the Wheel: Fridays
with Sandy Sater