Description: Students will explore relief printmaking using a number of materials from easy cut rubber to maple woodblocks to create a multi-colored print of their own creation. Students will learn about designing a balanced composition of positive and negative space and will play with printing in various styles creating a stylized color and pattern matrix. Participants will learn about tools, carving & printing techniques, composition, registration, and much more.
Level: Beginner
*There will be no class on Friday, October 13.
Please Note: Registration willl close Sunday, September 17 at midnight.
Supply fee includes:
Access to Print Studio Equipment: Caligo inks (oil based water soluble), cleaning supplies, press, brayers, newsprint and carving tools…
Gomuban (2, 1/2 sheets)
Sulphite Drawing / Printmaking Paper - 5 sheets
Stonehedge Printmaking Paper, 22 x 30" 2 sheets per student
Maple or Pine sheet of shelving material
Speedball Speedy Carve Blocks 4 x 6"
Students should bring:
Sketchbook
Pad for note taking
Clothes in which you can get messy!
About the Artist: Gerald Thomas Walsh III is a local artist who has lived in the Big Island all his life. Graduating from University of Hawaii at Hilo, Gerald's major was a B.A in general art. In the process of studying and practicing art, he soon found his passion for printmaking. His work explores patterns in both the organic and geometric sense as they embody images in relation to the human figure. Gerald's prints have been shown in numerous exhibits of the Donkey Mill as well as the Annual Japanese Chamber of Commerce Exhibit in Oahu. Gerald Walsh was a full time teacher at Makua Lani Christian Academy where he taught art from Kindergarten through 7th grade. He is currently focusing on his own printmaking and is working for Parrots in Paradise Sanctuary.
Ceramics
Ceramic Open Studio Schedule: September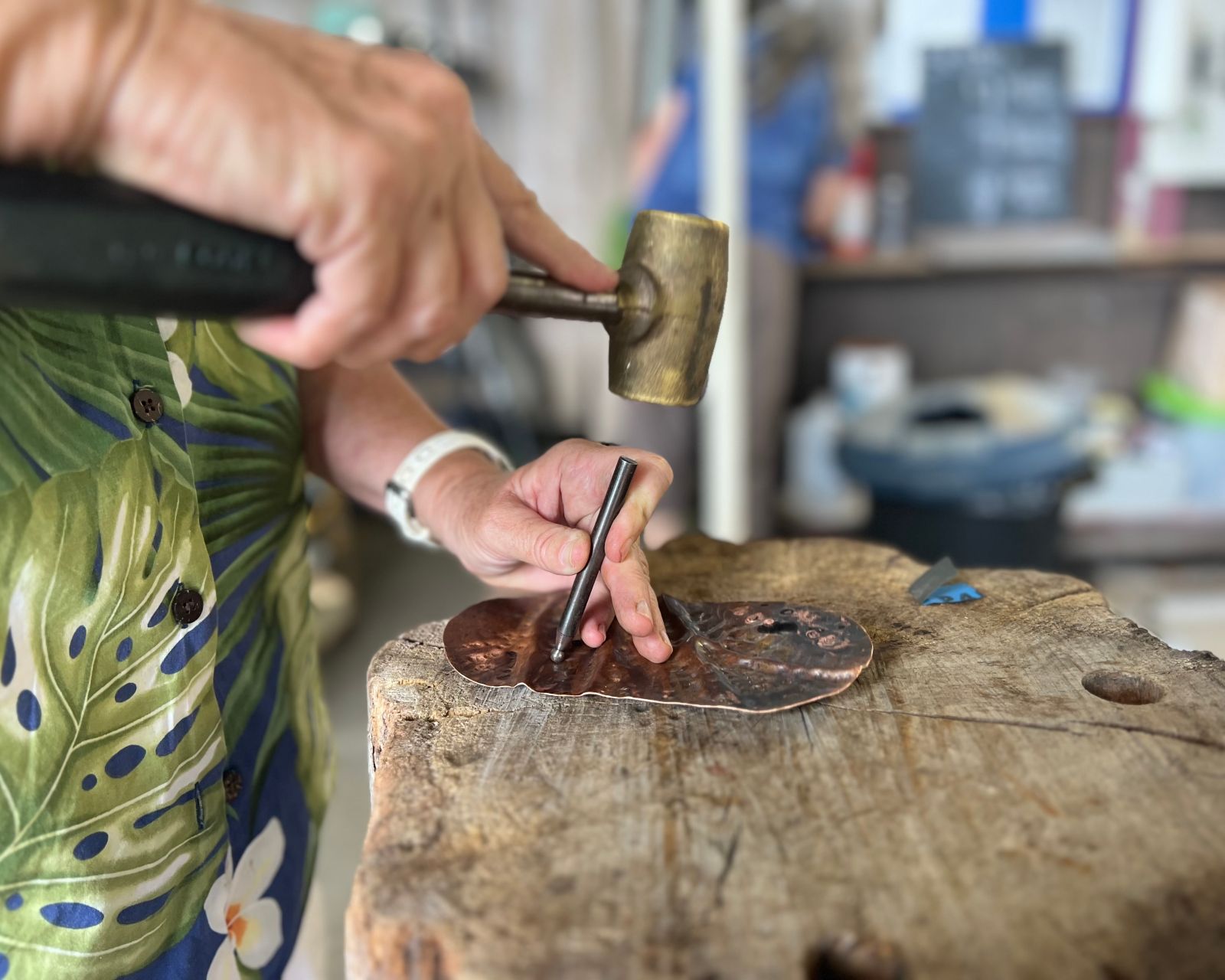 Metals Guided Open Studio: September
with Deborah Beetson
Ceramics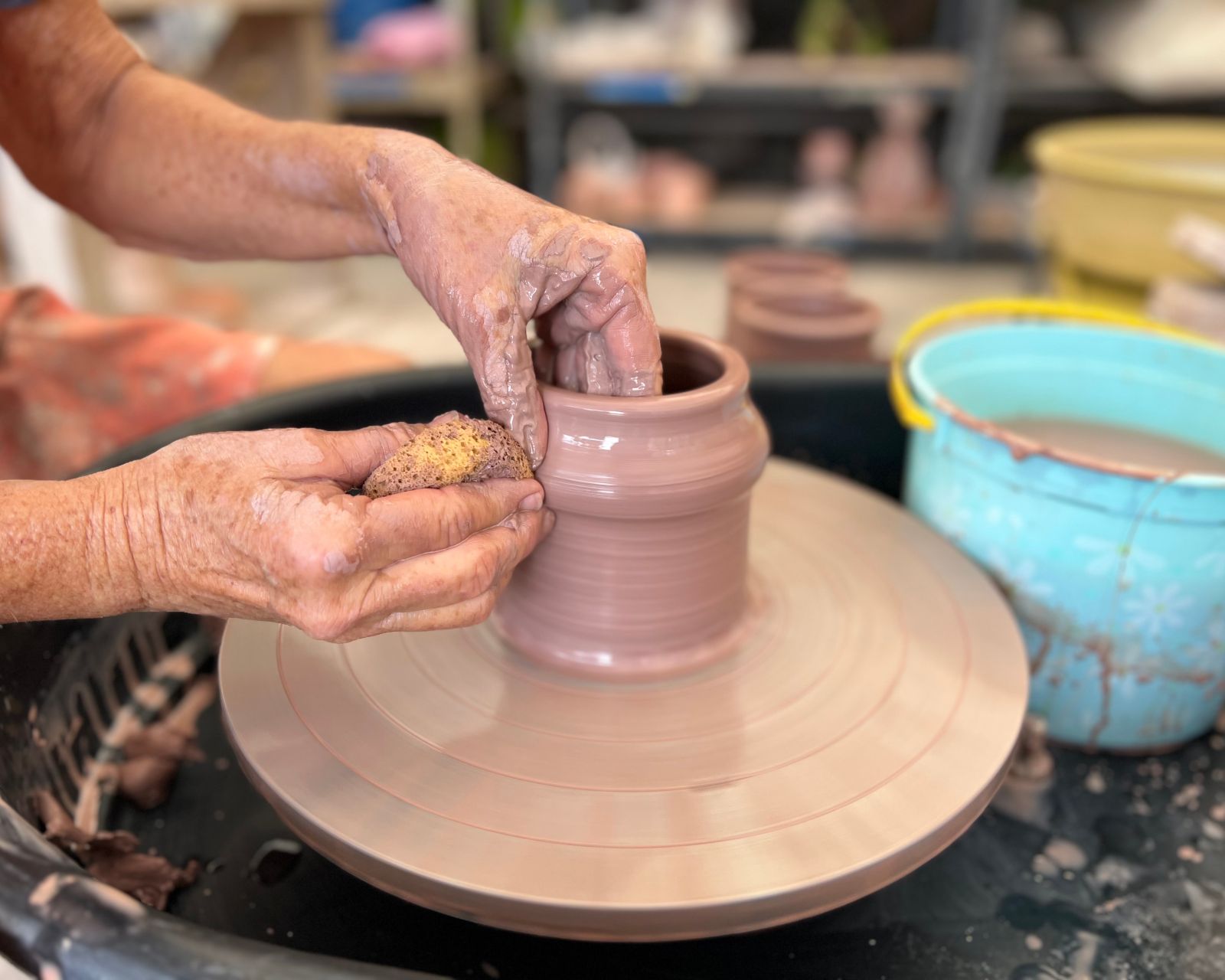 Intro to the Wheel: Fridays
with Sandy Sater