Description: This workshop will cover a selection of glazing processes including production style pottery glazing, how to glaze larger work, and glaze decoration techniques. It will also include a description of the glaze test tile display, the specifics of our studio glazes, studio procedures, and the different types of firing process offered at the Mill. Students will be provided with a bisqued item for practice and are encouraged to bring more bisque items to practice their newfound skills.
Level: All levels
Please Note: Registration willl close Friday, October 13 at midnight.
Supply fee includes:
An assortment of bisque ware for tests, glazes, and underglazes
Students should bring:
Sketchbook & pen or pencil
Bisque ware to be glazed
About the Artist: Jake Boggs is a Hawaiʻi based artist, curator, and arts educator concentrating in ceramics and contemporary craft practices. He earned an MFA from the University of Hawaiʻi at Mānoa and a BFA from Eastern Kentucky University, both concentrating in ceramics. His interest in ceramics has provided him with opportunities to experience the clay traditions of various cultures, weaving a tapestry of influences that are expressed in his work. He is currently the Ceramics Studio Coordinator at the Donkey Mill Art Center in Holualoa, Hawaiʻi where he works to serve the community in ceramic education and programming. He also serves on the board of Hawaiʻi Craftsmen, a statewide non-profit that works to enrich the community through contemporary craft.
Ceramics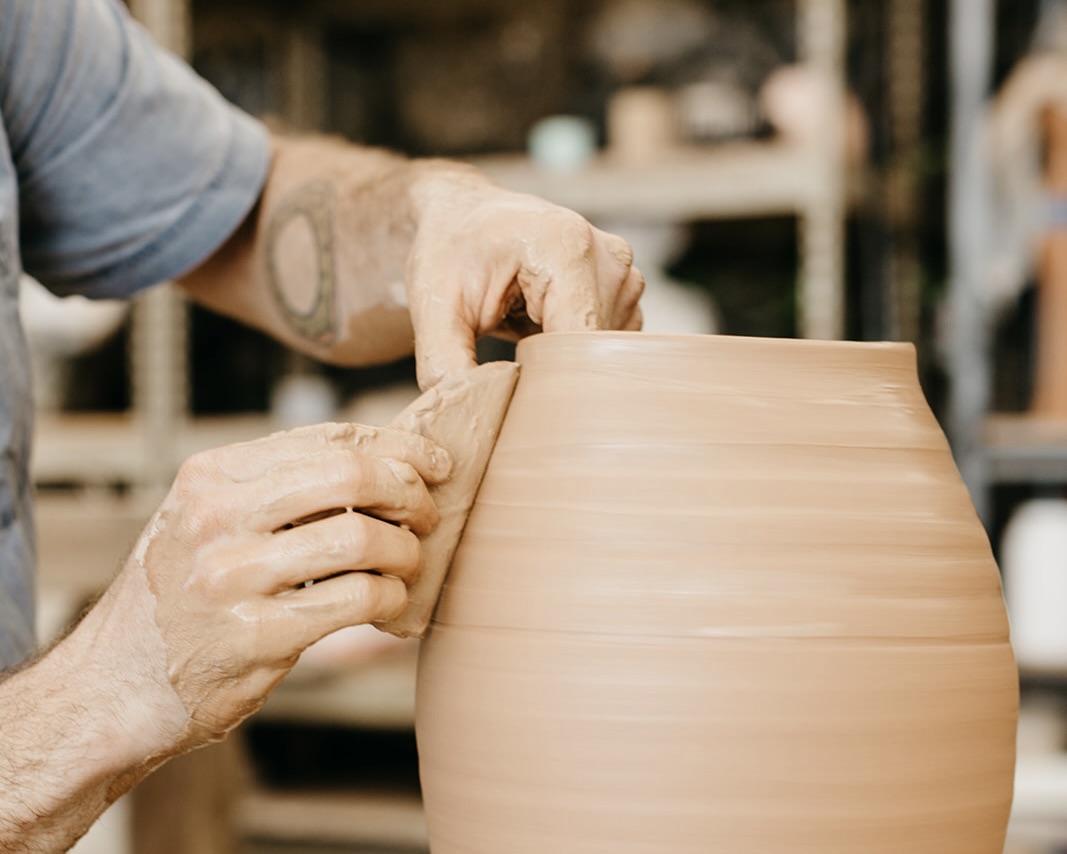 Ceramics Open Studio Schedule: December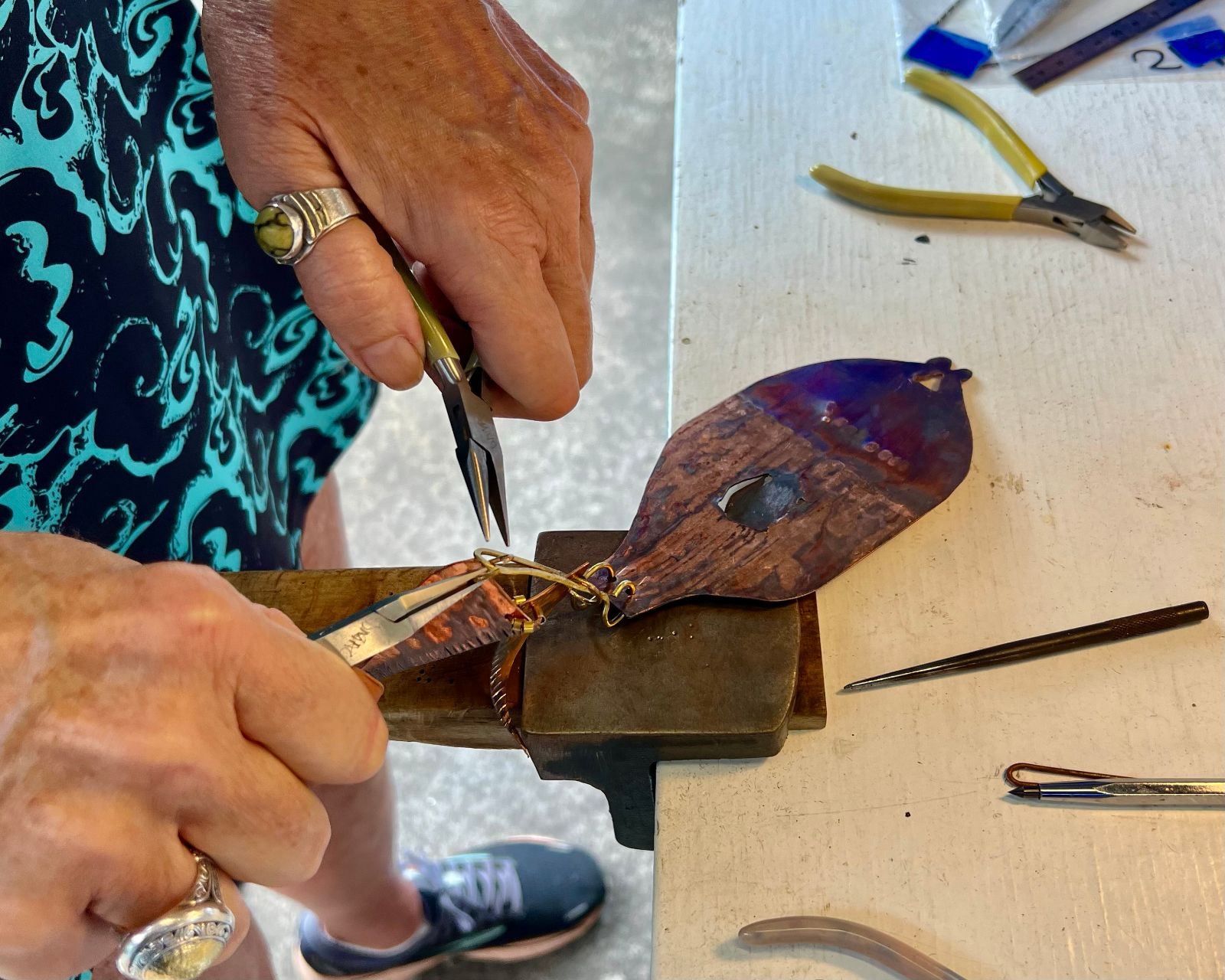 Metals Guided Open Studio: January
with Deborah Beetson
Fiber Arts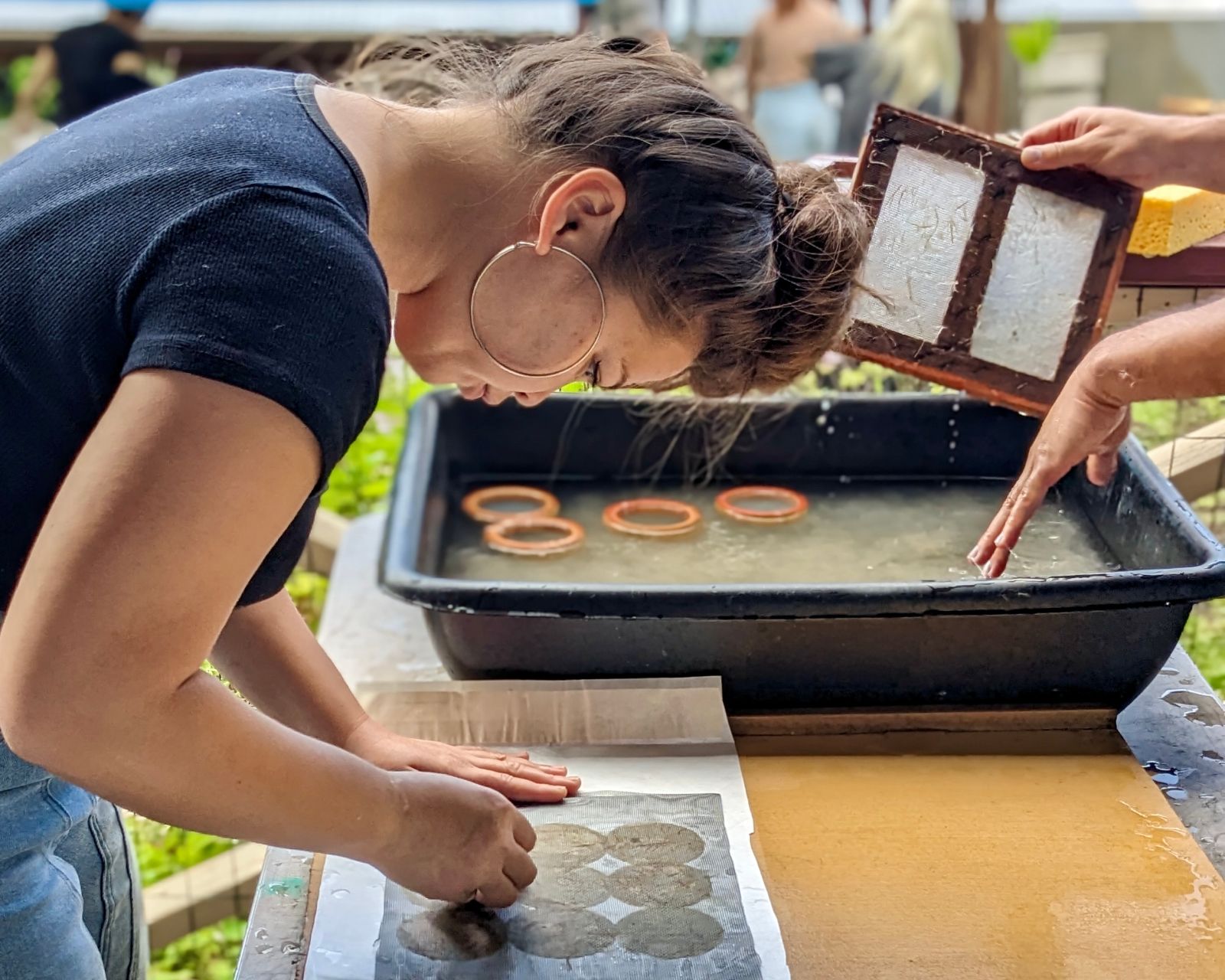 Art + Nature: Creating Paper, Inks, Pigments, & Sketchbooks
with Angaea Cuna, Andrea Dezso & Avalon Paradea