Description: Learn the fundamentals of working with nonferrous metal sheet and wire, along with the vocabulary of metalsmithing in this all-important foundation class. Students will learn to identify common metal alloys and their characteristics, measure, mark and transfer designs onto their metal and saw out intricate shapes using a jewelers' saw. We will then explore textures and add dimension by doming and forming flat sheet. In session three, cold connections are introduced, allowing you to join elements together with wire and tube rivets. In our final session, students will "antique" their pieces with natural patinas, and learn to make their own jewelry findings to complete their wearable pieces. No prerequisite.
Guided Open Studio: Sessions with Deborah Beetson are available during your course, free of charge, on the following dates:
Saturdays November 18, 25, December 2 from 12:00pm - 3:00pm
Saturday December 9 from 9:30am - 1:30pm.
Level: Beginner, Ages 16+. Intro to Metals, though designed for learning the foundations to metalsmithing, is also open to intermediate students to continue their study, advancing in skill and techniques.
Please Note: Registration willl close Sunday, November 5 at midnight.
Supply fee includes: Use of all tools and equipment in the metals studio, supplies and materials for basic projects and demos, and shared studio consumables. Additional metal and supplies will also be available for purchase during class or open studio.
Students should bring:
Ultra fine tip Sharpie
Pen and pencil
Sketchbook or Notebook
Apron
Closed-toe shoes
Hair Tie (for long hair)
Water Bottle & snacks
Vision Aid (if needed)
Optional: Tool or project box
About the Artist: After a dart thrown at a map and 20 years in Portland, Oregon, Kristin Mitsu Shiga moved to the Big Island to become a more permanent part of our creative community in 2017. She has been teaching metalsmithing, enameling, book arts, and mindfulness practice around the world since 1992. Kristin has shown her work internationally, and is included in several notable collections, including the Kamm Artful Teapot Collection and the Permanent Collection of the White House.
Ceramics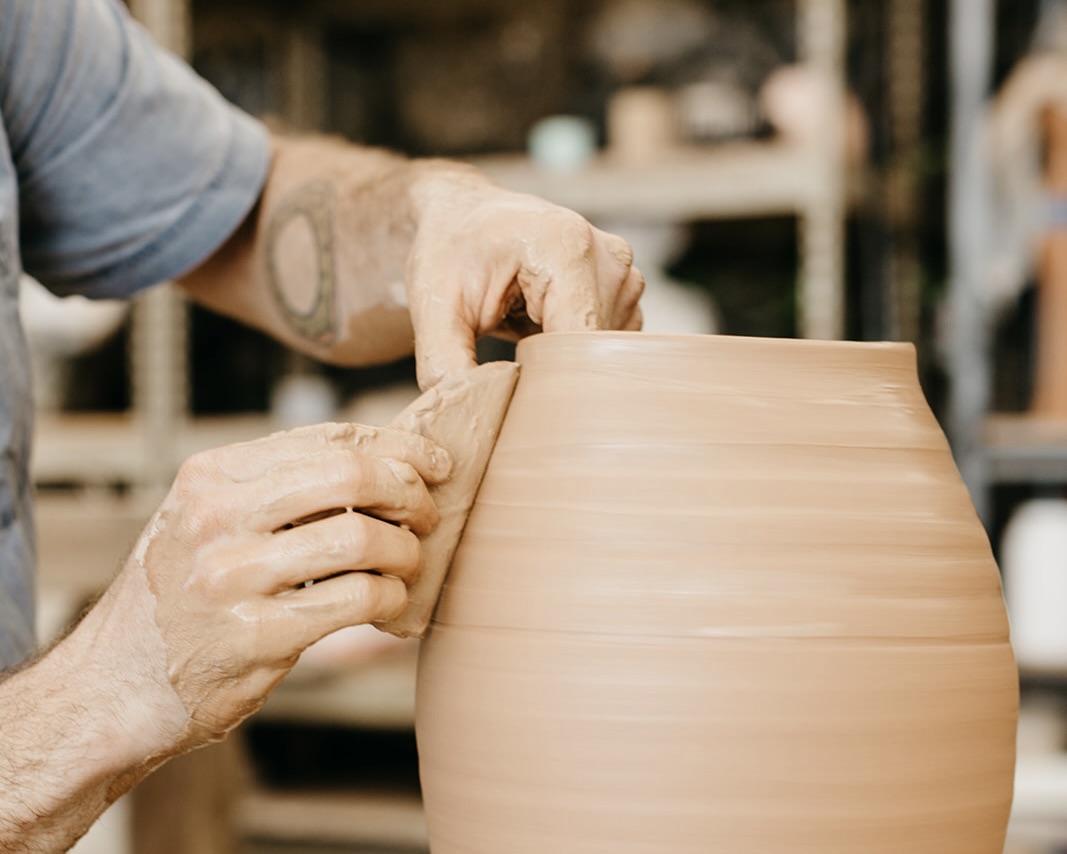 Ceramics Open Studio Schedule: December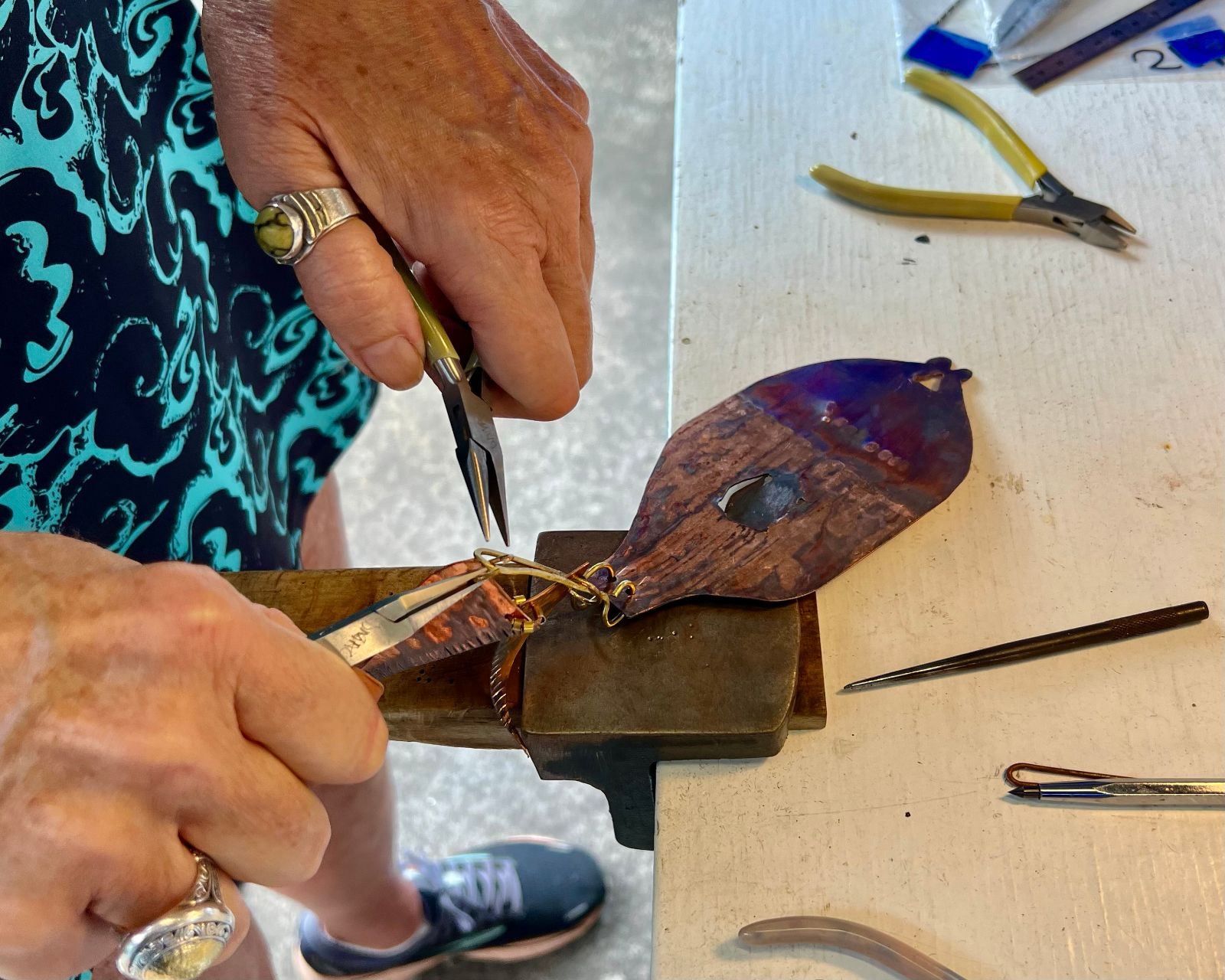 Metals Guided Open Studio: January
with Deborah Beetson
Fiber Arts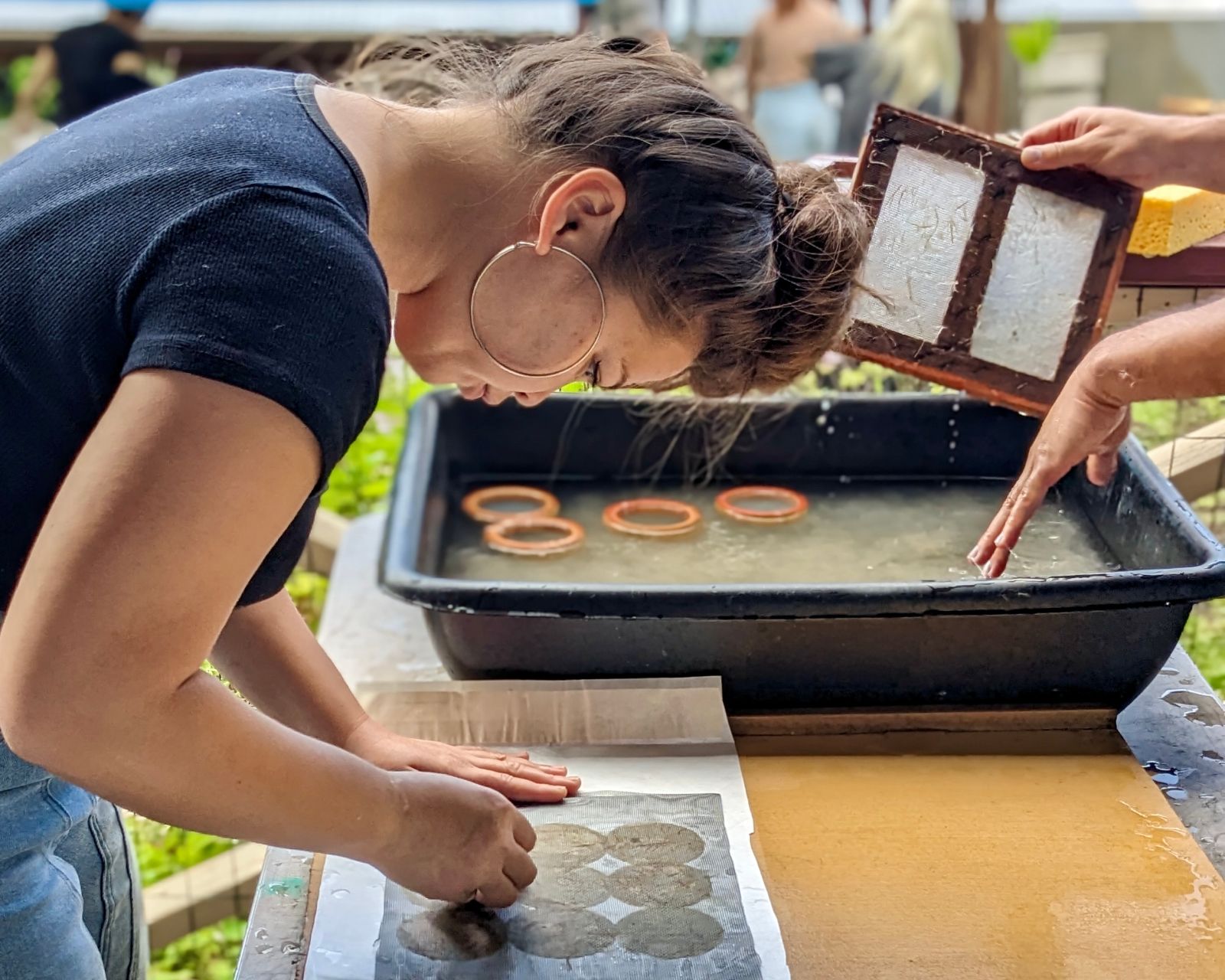 Art + Nature: Creating Paper, Inks, Pigments, & Sketchbooks
with Angaea Cuna, Andrea Dezso & Avalon Paradea