Dazzling Drifters: Alongside Kumu Angaea Cuna and Kumu Gerald Walsh, students will explore the dazzling drifters of our ocean's nursery called sea slicks. Within this microscopic world lives an array of zooplankton to phytoplankton that are significant to the survival of our ocean. Even if we can't see these creatures, they impact the survival of fish populations, and in turn, impact our resources as humans! What would happen if we did not dispose of our trash properly? How much microplastic is there compared to plankton? With recycled paper, students will create Paper Pulp Artworks, Carved Gomuban, and Prints to represent the health of our seaslicks and the importance of plankton. Through art and science, students will explore conscious living practices and establish a deeper connection to the culture of our ocean.
Program Dates: Tuesday - Friday, October 10 -13 from 9:00am - 3:00pm
Ages: Program B: Ages 9-12
If your child is between ages 6-8, please find information about Program A here.
Registration: Registration will open Wednesday, September 13 at 10:00am.
*Registration will close 1 week before the program starts on Tuesday, October 3 at midnight.
Supply fee includes: Gomuban, Pansion paper, printmaking tools and facility, paperpulp and basic youth and fiber studio materials
Students should bring:
Sketchbook or notebook
A healthy snack, lunch and something to drink
Imagination
Curiosity
Concentration
Collaboration
Communication
Kindness
About the Artists
Gerald Thomas Walsh III (a.k.a. Jerry Walsh) is a local artist who has lived in the Big Island all his life. Graduating from University of Hawaii at Hilo, Gerald's major was a B.A in general art. In the process of studying and practicing art, he soon found his passion for printmaking. His work explores patterns in both the organic and geometric sense as they embody images in relation to the human figure. Gerald's prints have been shown in numerous exhibits of the Donkey Mill as well as the Annual Japanese Chamber of Commerce Exhibit in Oahu. Gerald Walsh was a full time teacher at Makua Lani Christian Academy where he taught art from Kindergarten through 7th grade. He is currently the Print Studio Assistant at the Donkey Mill Art Center where he teaches and mentors young printmakers and hosts a monthly Guided Open Studio. He also is focusing on his own printmaking work and manages the Parrots in Paradise Sanctuary.
Angaea Cuna is a multimedia artist focusing on Fiber Arts and Installation Works. She works mainly in bookbinding, papermaking, and natural materials. She graduated from the Design | Media Arts Program and received her Bachelor of Fine Arts from UCLA. She currently works as a teaching artist at the Mill, as well as maintaining her studio called GaeaBound, and exhibiting works in Hawaii, California, and other states.
Ceramics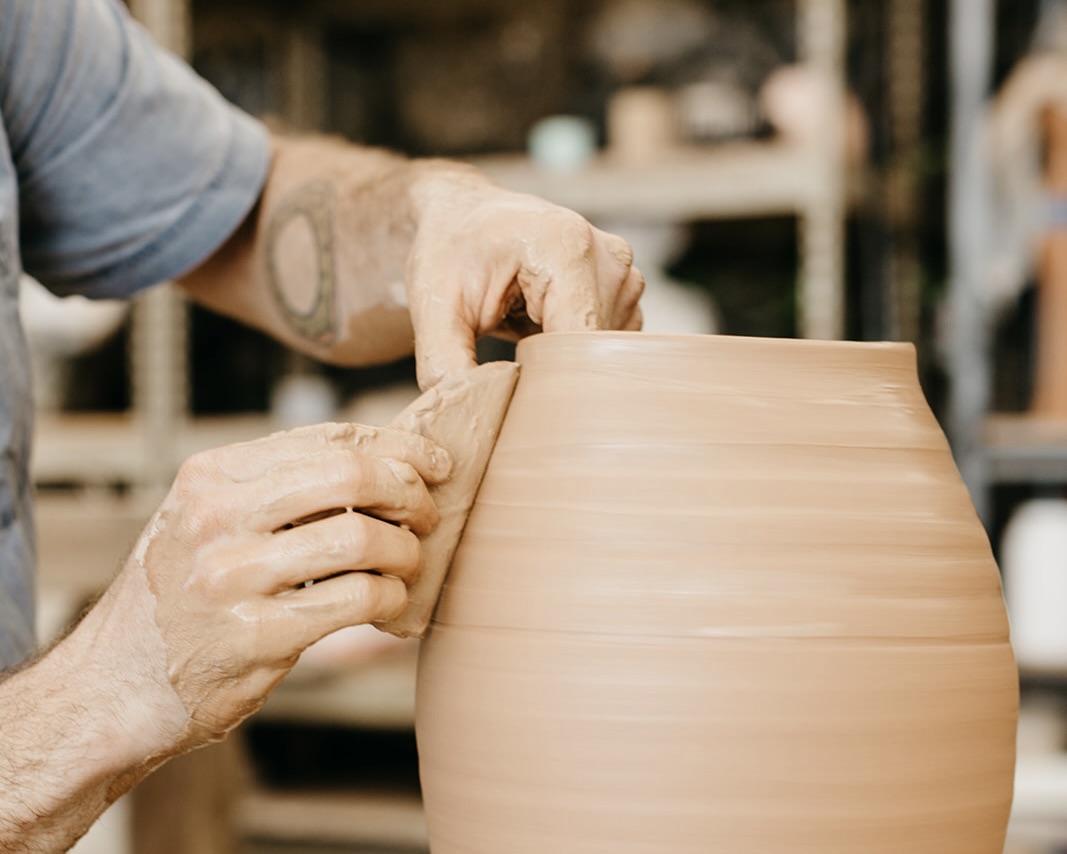 Ceramics Open Studio Schedule: December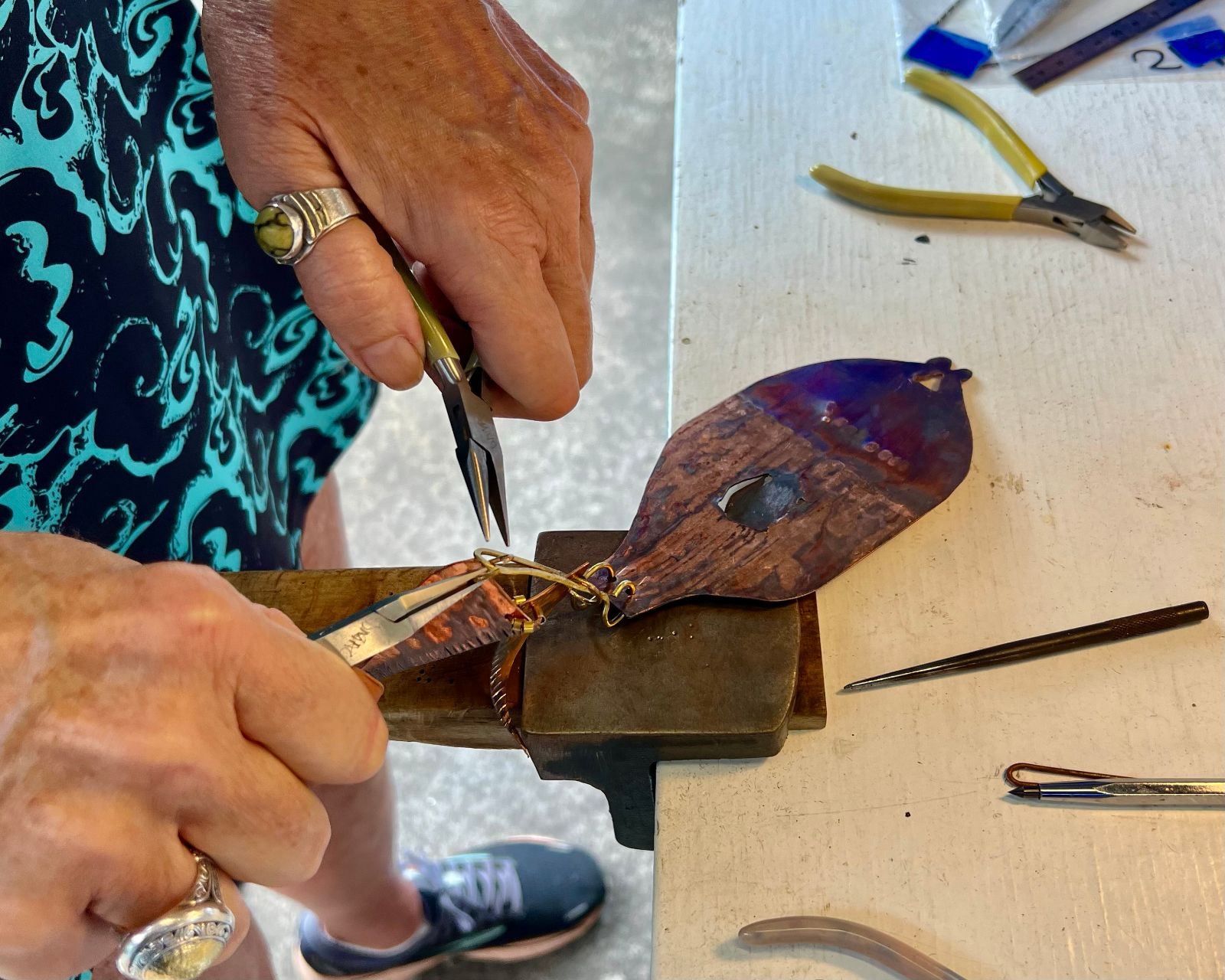 Metals Guided Open Studio: January
with Deborah Beetson
Fiber Arts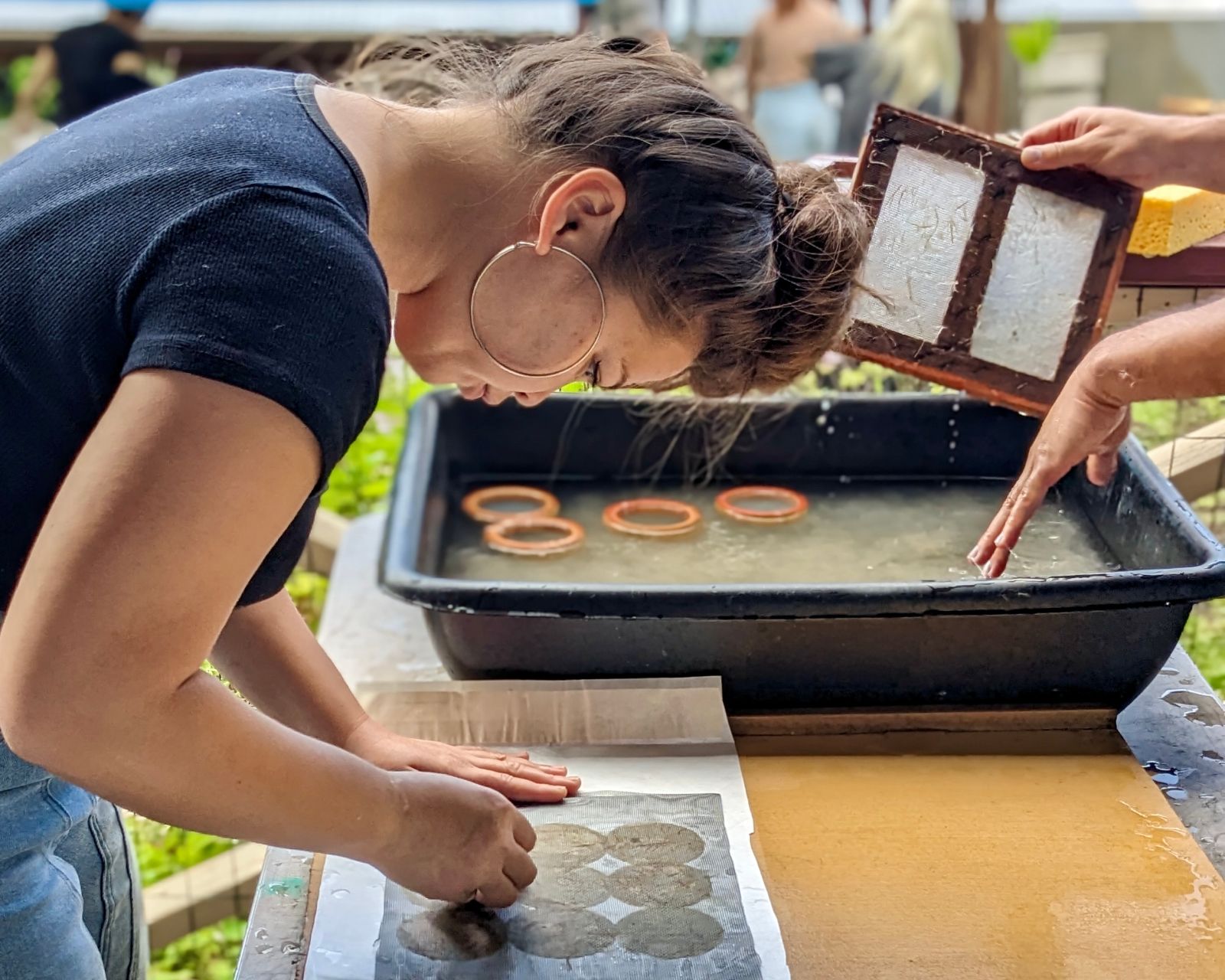 Art + Nature: Creating Paper, Inks, Pigments, & Sketchbooks
with Angaea Cuna, Andrea Dezso & Avalon Paradea