Description: Join us for a 2-day workshop where you will not only learn how to create the Joseph's Chain (inspired by one of Theresa's former students) but also learn a variety of techniques for making unique and classical chains. We will explore repetitive and one-of-a-kind links and attach them together through cold connections, soldering and fusing. In the process, you will learn to use the basic tools and equipment required for making chains. Students will begin with using copper links to explore and practice making chains and then move into silver to finish a bracelet to take home. Come and discover the joy of creating handmade jewelry!
Please Note: Registration willl close for this class on Sunday, October 22 at midnight.
Level: Beginner / Intermediate (*Suggested to have taken Intro to Metals or have some prior soldering experience)
Supply fee includes:
Links in Copper and Silver
1/2-ounce of Sterling Silver and 1/2-ounce of Fine Silver
Copper Alloys in Wire
1.5 dozen 3/0 Saw Blades
Silver Solder H, M, and or E
Students should bring:
Pen and pencil
Sketchbook or Notebook
Apron
Closed-toe shoes
Hair Tie (for long hair) and pins or barrettes for keeping hair back while soldering
Water Bottle & something to eat and or snacks
Vision Aid (if needed)
Optional: Tool or project box
About the Artist: Theresa Lovering-Brown pursued her passion in the arts earning a Bachelor's of Art at SDSU, a Masters of Fine Arts at SIUC, and an Artist Residency at ACC, TN. She began teaching in 1986, and ran the Jewelry and Metal Arts program at Monterey Peninsula College full-time for 25 years. Her art has shown nationally and internationally over the years. She joined Donkey Mill in 2021 and enjoys the outdoor setting and facility with an ocean view, birds singing in the background, and engaging people in her classes. She says "it's the best studio I've worked in throughout my career".
Ceramics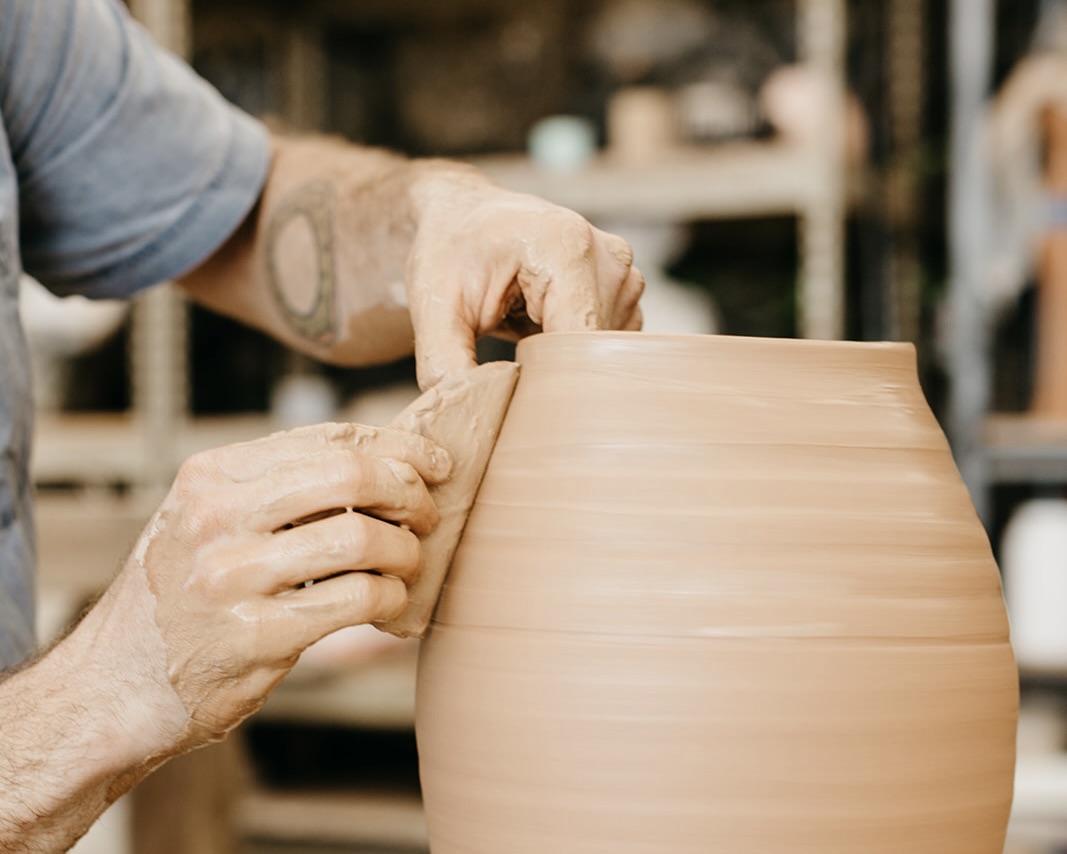 Ceramics Open Studio Schedule: December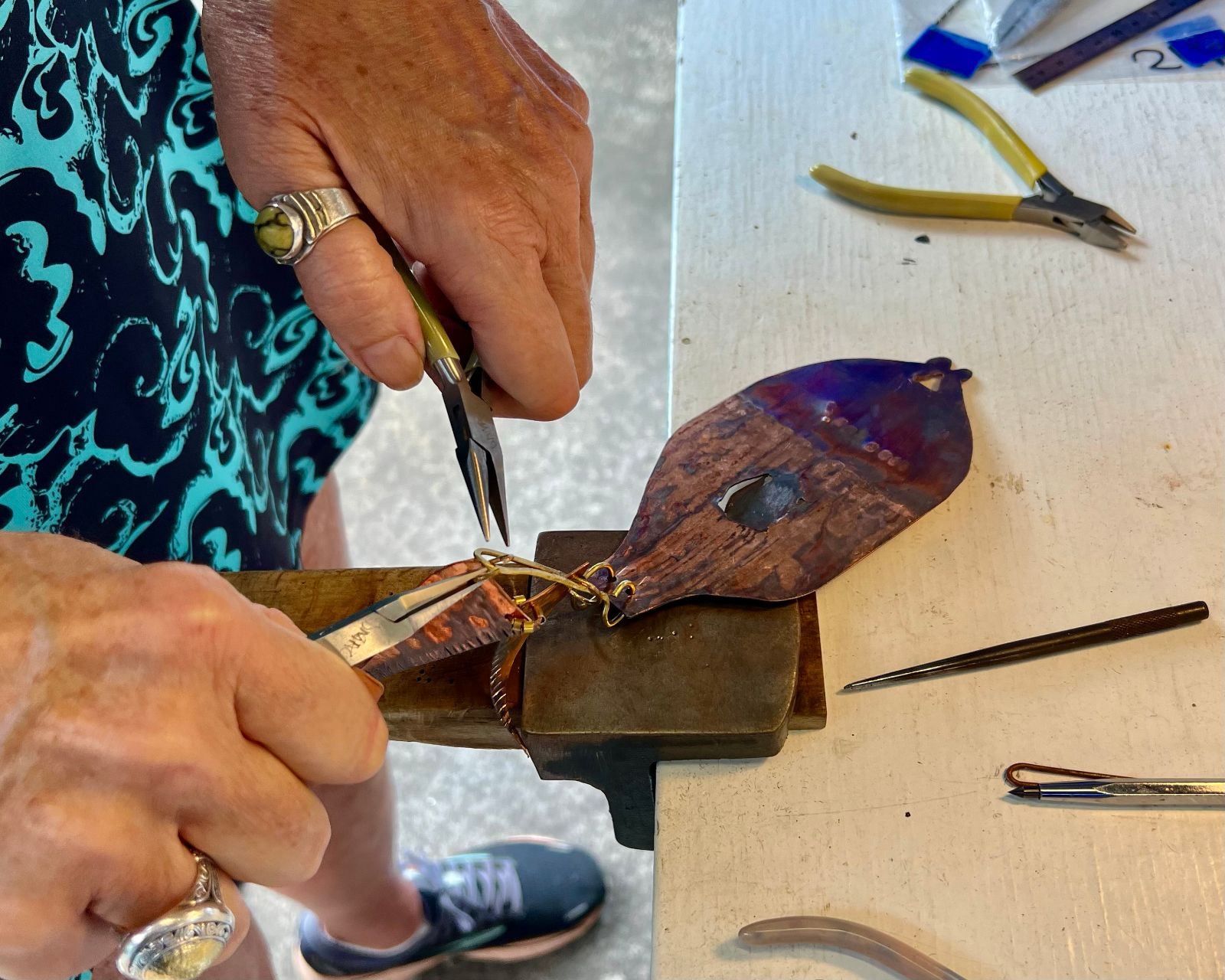 Metals Guided Open Studio: January
with Deborah Beetson
Fiber Arts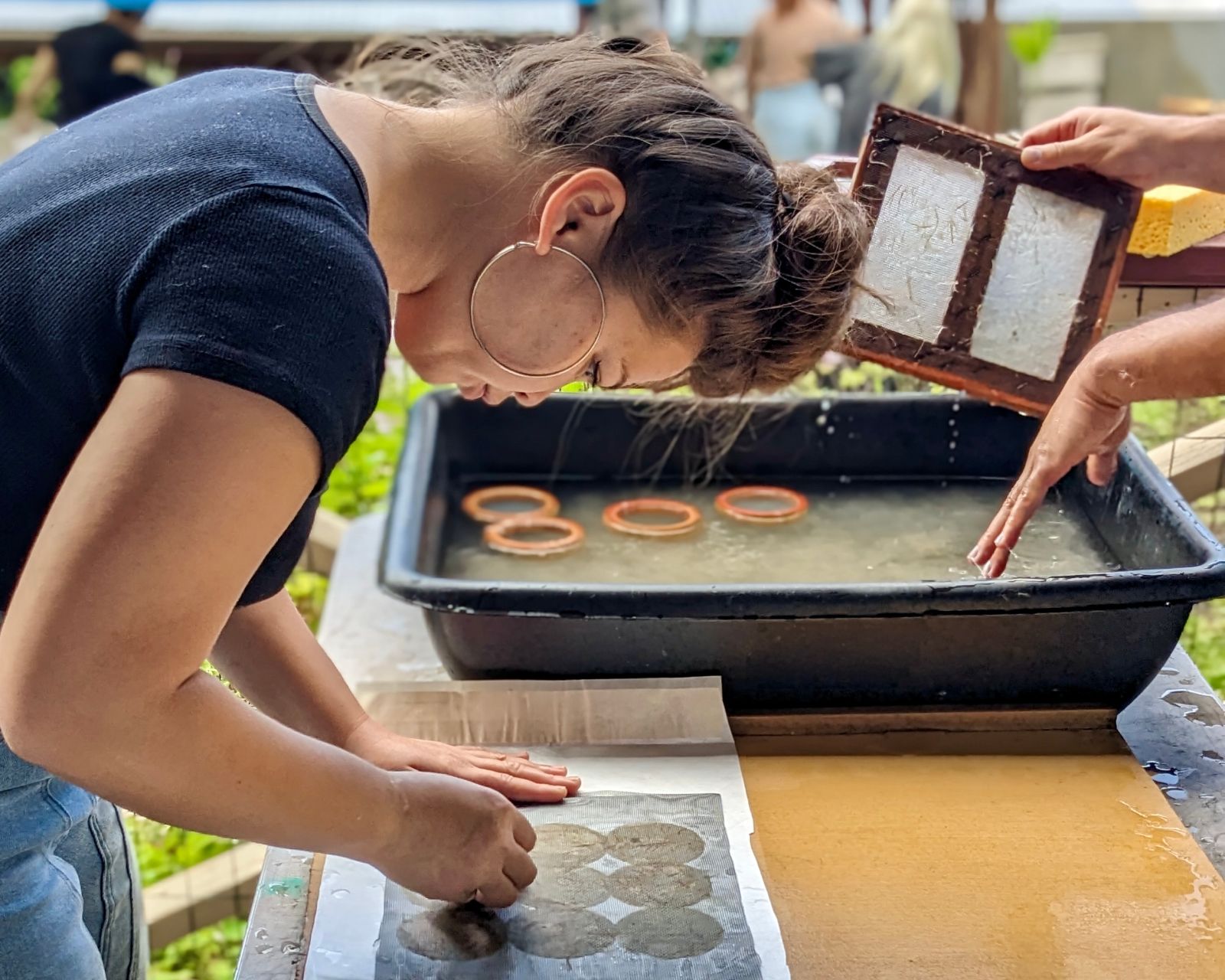 Art + Nature: Creating Paper, Inks, Pigments, & Sketchbooks
with Angaea Cuna, Andrea Dezso & Avalon Paradea