Join us this holiday season for one of our unique Holiday Art Experiences. These 3-hour workshops are a chance to connect with local artists, learn a new skill, and create one-of-a-kind gifts with festive flair for the holidays. Bring a friend and come learn, explore & create in our various studios.
Description: Winter conjures a season of cold snowy white landscapes but here in Hawaii temperatures drop ever so slightly to remain a tropical splendor in December. Join Gerald Lucena in a floral celebration that ka-BLOOMS! in an explosion of color and texture where flowers POP among a palette of dried flora of leaves and branches or swatches of evergreens.
Participants will explore unusual arrangement possibilities that bend the rules, embrace risk taking, and find beauty in unexpected places. Lucena will also be demonstrating alternative methods to using florist foam, a plastic material with negative impacts on the environment. A more green way is to manipulate chicken wire or create natural holders like rolled leaves or cut branches to keep blooms in place. If flowers are your love language, let's end the year with a BANG and ka-BLOOM!
Level: Beginner, Ages 16+
Workshop supplies include:
Containers (glass or ceramic)
Evergreens & dried materials
Students should bring:
Shears
Two dozen or more of tropical flowers (anthuriums, orchids, etc)
Additional greenery and dried materials
Please note: Registration will close Sunday, November 26 at midnight.
About the Artist: Mixed media artist, Gerald Lucena (b. 1967), was born and raised in Captain Cook, Hawaii. He earned his BFA in drawing and painting from the University of Hawaii at Manoa. He also attended the State University of New York at Stony Brook and the Skowhegan School of Painting and Sculpture in Maine. Since then, he has exhibited in Hawaii, California, and Massachusetts and has created public murals for the West Hawaii Community Health Center in Kealakekua and Innovations Public Charter School in Kailua-Kona. He also designed sets and costumes for the Aloha Performing Arts Company at the historical Aloha Theatre in Kainaliu, Hawaii. Gerald Lucena is currently the youth and fibers program coordinator at the Donkey Mill Art Center and has taught drawing, painting, fiber arts (papermaking, weaving, indigo dyeing, floral design, and lei-making) and mixed media to all ages for over a decade.
Ceramics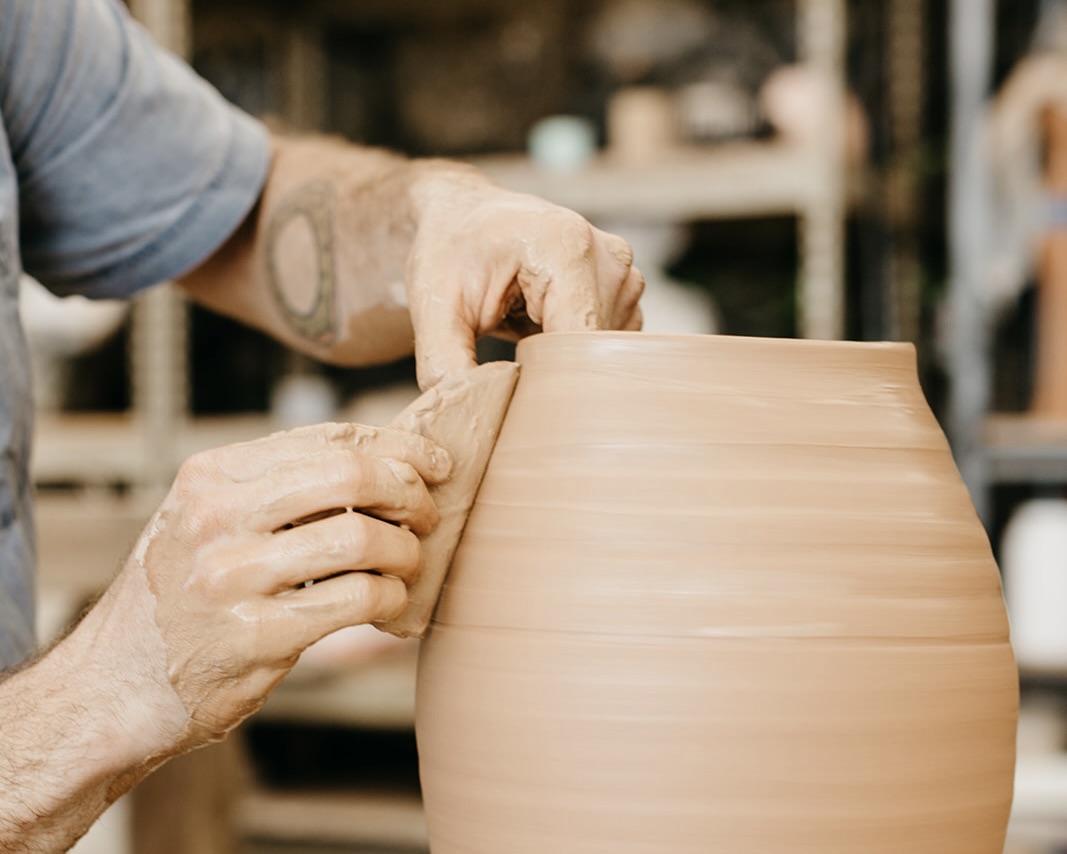 Ceramics Open Studio Schedule: December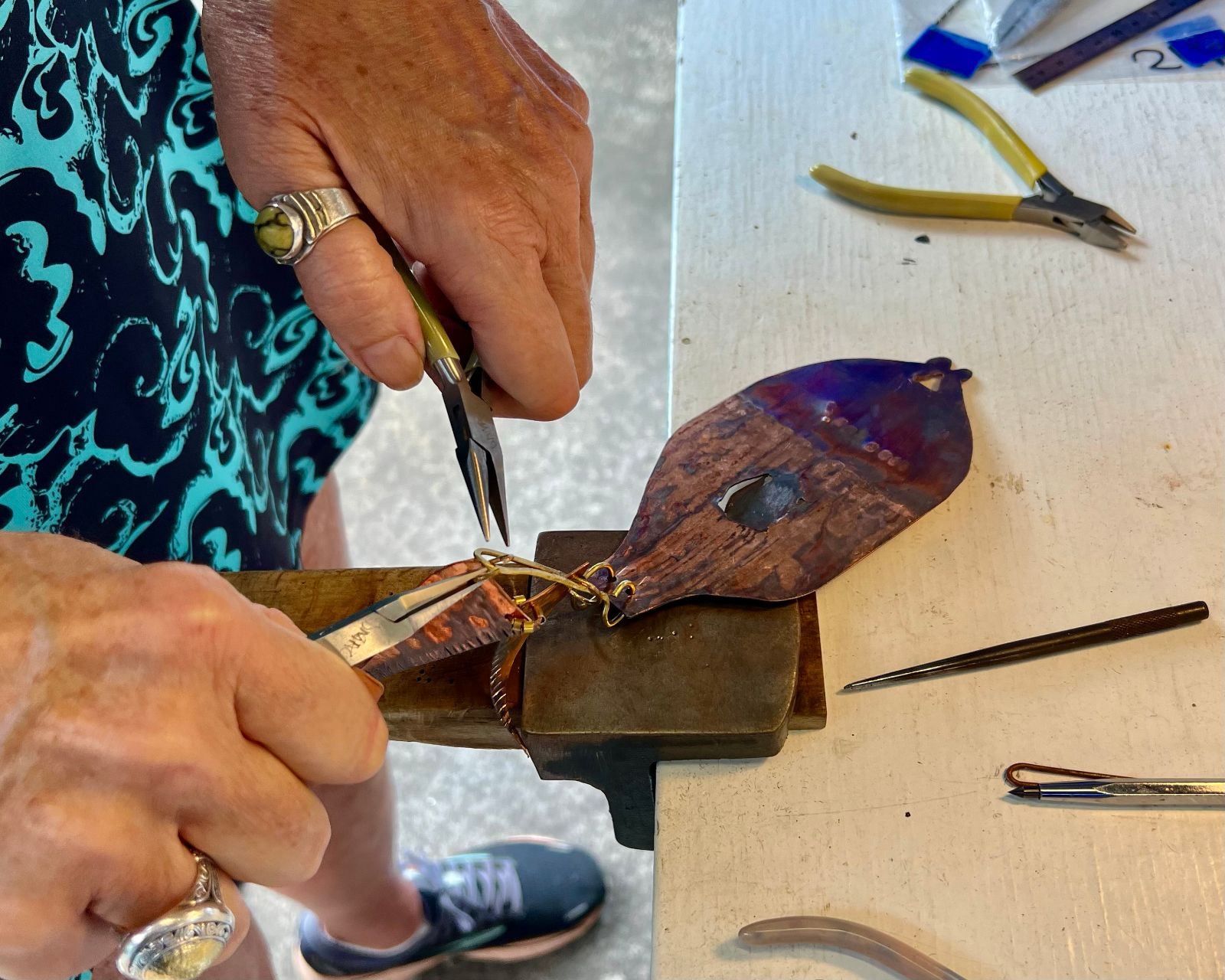 Metals Guided Open Studio: January
with Deborah Beetson
Fiber Arts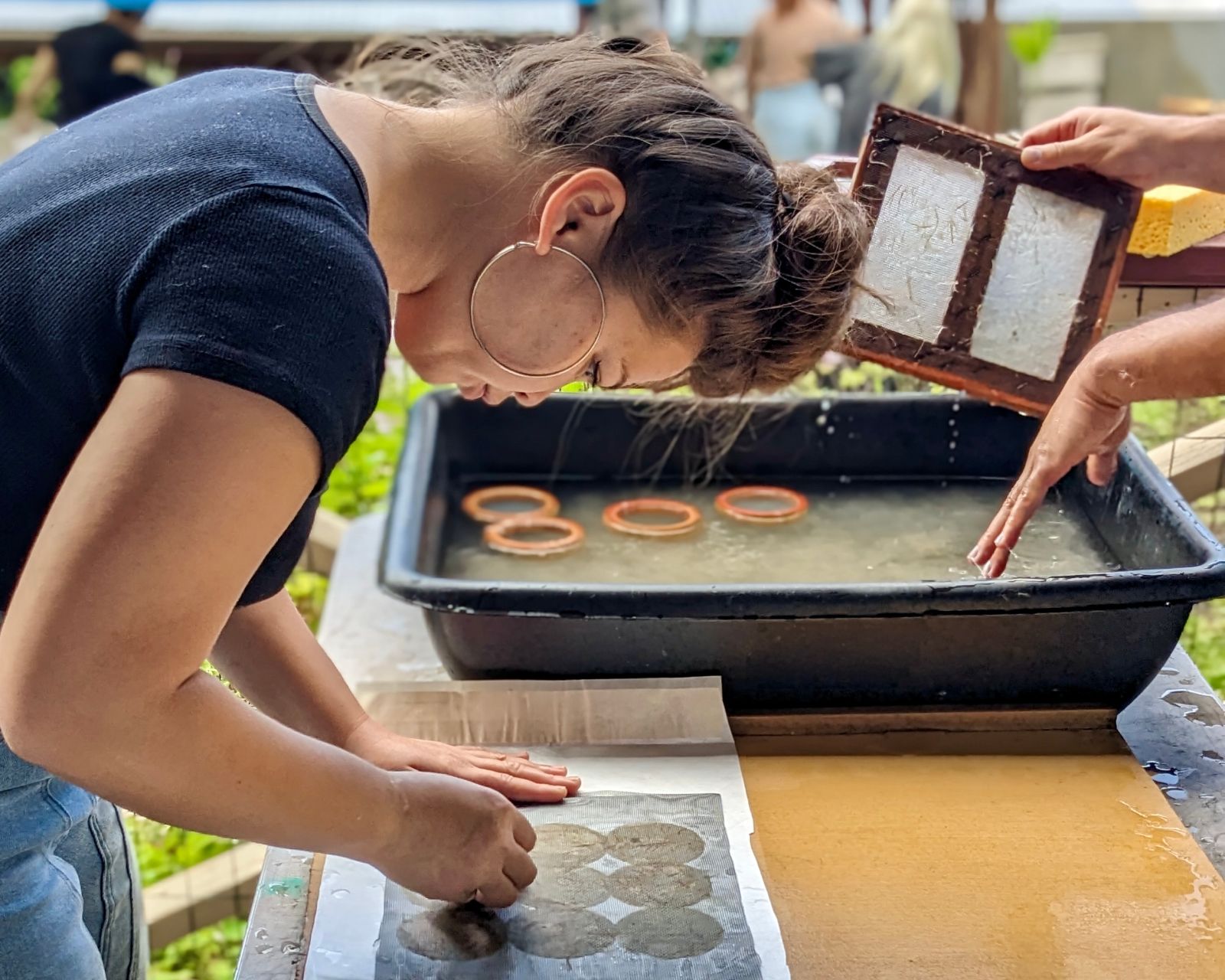 Art + Nature: Creating Paper, Inks, Pigments, & Sketchbooks
with Angaea Cuna, Andrea Dezso & Avalon Paradea