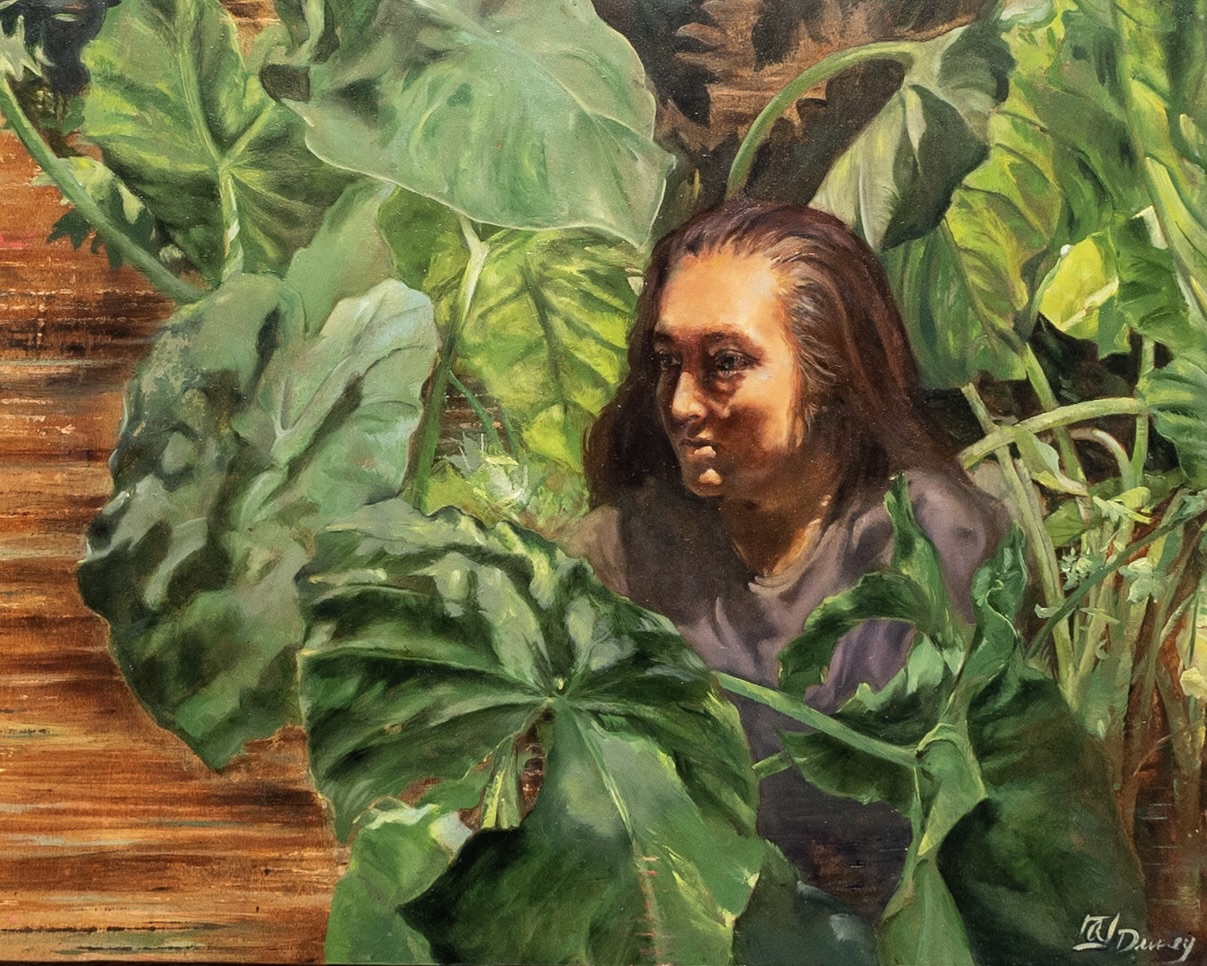 Working closely with the 'āina, they become her–the eyes and ears of the land; Listen to the stories of farmers, carriers of her spirit, who hold fast to her wisdom.
PROSPECTUS - HOW TO PARTICIPATE
Description: The ʻĀina Speaks is a juried, open call exhibition inviting artists to create portraits of Hawaiʻi Island farmers, 'āina practitioners and cultivators who work intimately with the land. As one way to actively build community through the sharing of stories, conversations between artist and farmer can reveal some of the wisdom and knowledge learned by these practitioners from working with the 'āina. This exhibition celebrates these inseparable connections with land as an essential component of building a thriving and healthy community.
This exhibition is held in conjunction with the Kona Coffee Cultural Festival. This exhibition is free and open to the public.
Timeline:
Online Entry Opens: Saturday, September 2
Online Entry Closes: Wednesday, October 18
Work Due at the Donkey Mill: Thursday, October 19 - Saturday, October 21
Jurying of Works: Sunday, October 22
Artists Notified by Email: Monday, October 23
The 'Āina Speaks Exhibition On View: November 4 - December 16
Exhibition Events:
Featured artwork by Aspen Dewey, Chantal Chung, 2021, Oil on wood
About the Juror: The juror of The ʻĀina Speaks is esteemed artist Boots Lupenui, a Native Hawaiian artist living on the slopes of Kohala Mountain on the island of Hawai'i. In describing his own series of portraits of Kanaka 'Ōiwi using oil paints, Found Not Lost, Lupenui shares, "I have painted these portraits on found materials to honor the Hawaiian belief in the concept of mana, the lifeforce we believe exists in all things. I choose materials that have had a life of service and have accumulated some experience, often evidenced by scars, breaks and other marks–not unlike people. When I add my own mana to that of the painting's subject and the material, I believe the resulting portrait to be much more powerful. I see the portraits as the partnership between myself, the subject and the materials."
Boots earned his Master's degree in Fine Arts with an emphasis on painting and drawing from the Academy of Art University in San Francisco. He received his Bachelor's degree in Social Sciences from Whittier College in Los Angeles where he subsequently lived and worked as a professional musician for several years.
Boots Lupenui has worked and lived in Florence, Italy and was a participating artist in the 2019 Venice Biennale. He has twice been selected as a judge in the U.S. Congressional Art Competition for the U.S. House of Representatives. Earning the Sappi Paper Company's "Ideas That Matter" international graphic design award in 2004, he has also been recognized by the Hawai'i Book Publishers Association through his nomination for a Po'okela Award for book illustration. Boots has participated in numerous shows such as Artists of Hawaiʻi exhibition and his 2022 solo show, Passing Notes: The Kohala Ephemera Project at Kahilu Theatre.
Ceramics
Ceramic Open Studio Schedule: September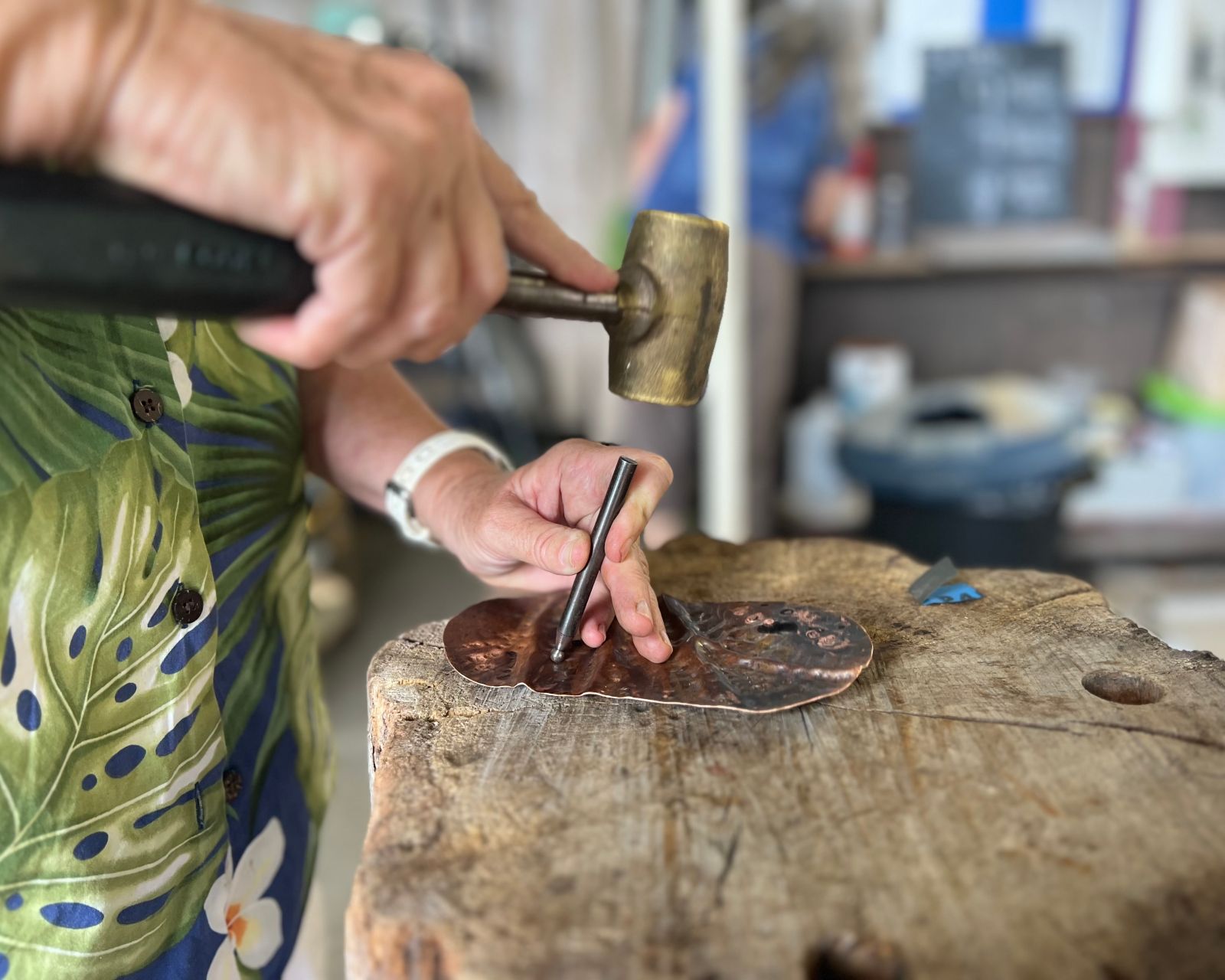 Metals Guided Open Studio: September
with Deborah Beetson
Ceramics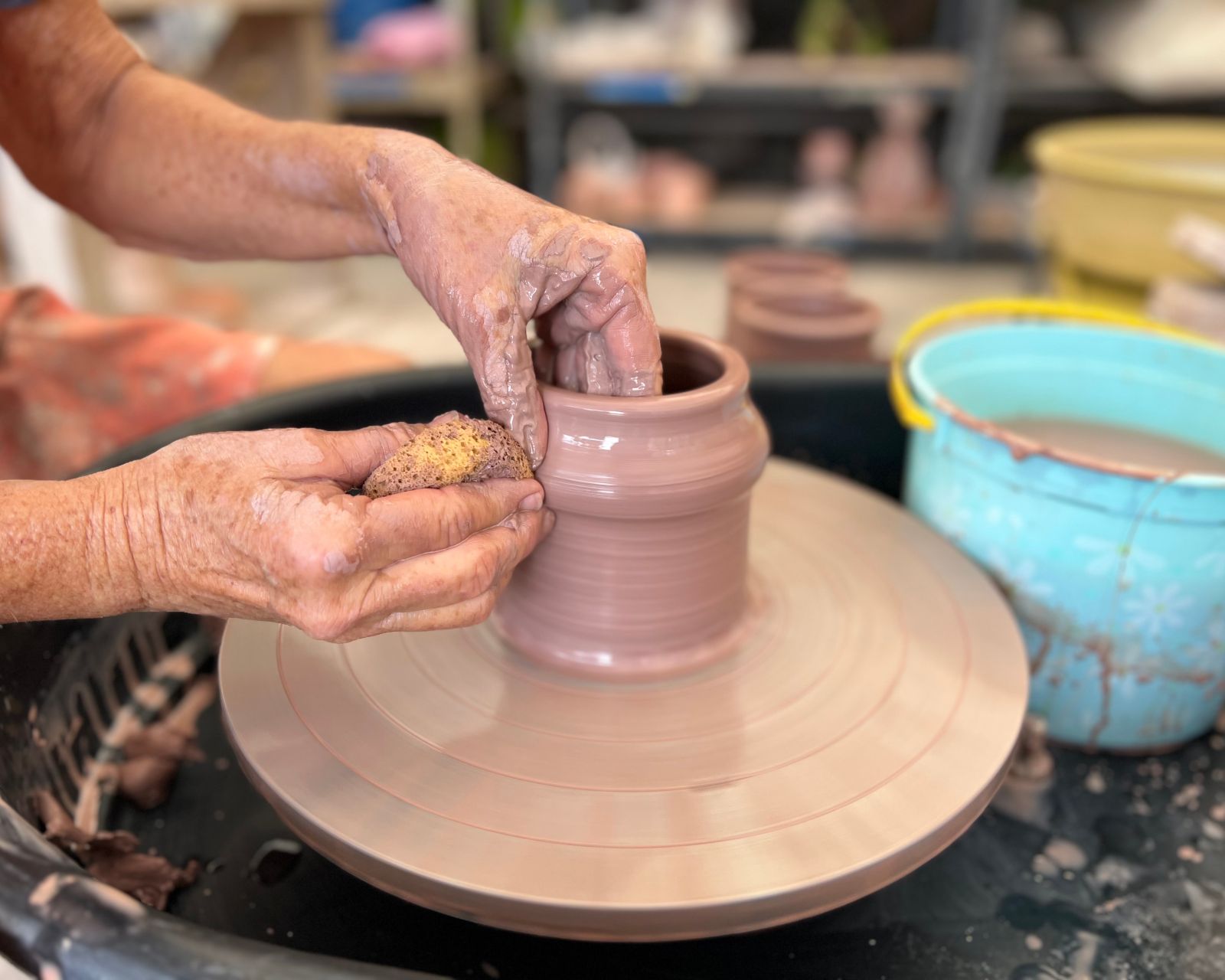 Intro to the Wheel: Fridays
with Sandy Sater