Description: This two day workshop will include a short introduction to the world of bookbinding, step-by-step demonstrations of each binding stage, and studio time to allow students to experiment with the aesthetics of their own handmade sketchbook. Students will practice each stage that goes into bookbinding in order to build their very own sketchbook or journal. Students will learn how to bind a sewn, perfect-bounded, flat spine, hardcover book that is easy and flexible to open. They will familiarize themselves with the necessary bookbinding tools, as well as the variety of materials that can reflect the intention behind the book.
Students will learn how to create their own sketchbook or journal by learning the basic skills and techniques of bookbinding. Through learning the basics, students will gain an understanding of the sustainability and archival aspects of bookbinding, as well as the creative tools and engineering that goes into bookbinding. Bookbinding is a multi-faceted and timeless art, combining other mediums such as paper making, leather work, weaving, printmaking, and sculpture, but also providing an opportunity for experimentation.
Please note: Registration will close Sunday, January 14 at midnight.
Age/Level: Beginner, Ages 16+
Supply fee includes:
Drawing paper
Davey Board
Bookbinding press & supplies
Students should bring:
Decorative paper 11 x 17" or bigger
Personal decorative objects, motifs, gewgaws or trinkets to embellish your book or to create a bookmark
About the Artist
Angaea Cuna is a multi-media artist focusing on Fiber Arts and Installation Works. She works mainly in bookbinding, paper making, and natural materials. She graduated from the Design | Media Arts Program and received her Bachelor of Fine Arts from UCLA. She currently works as a teaching artist at the Mill, as well as maintaining her studio called GaeaBound, and exhibiting works in Hawaii, California, and other states.
Ceramics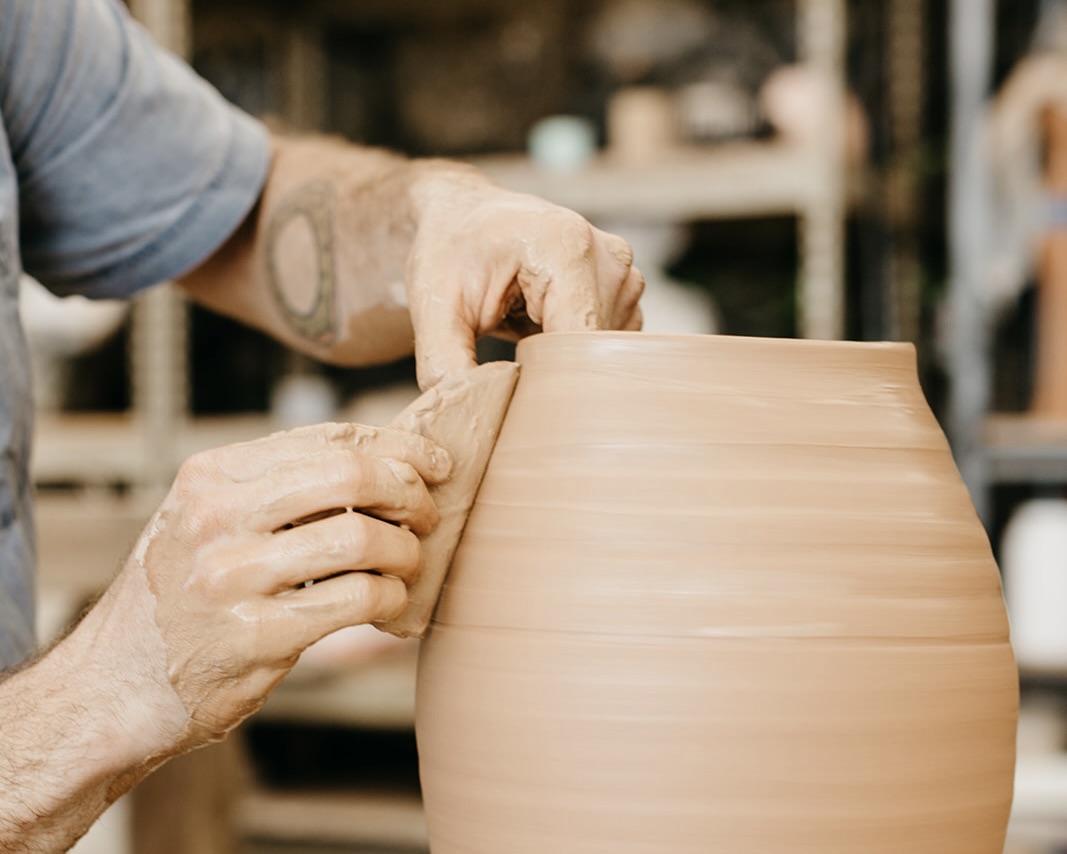 Ceramics Open Studio Schedule: December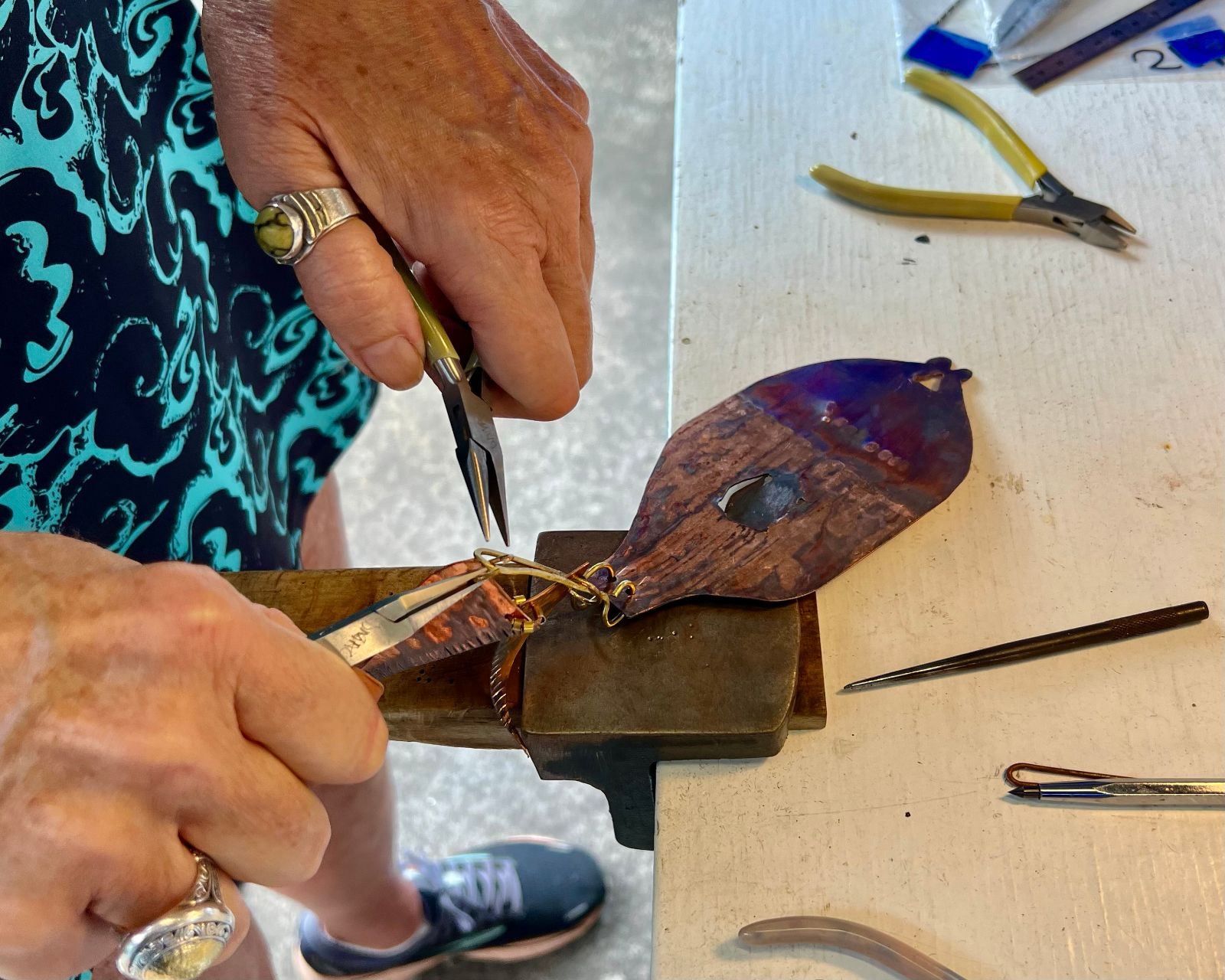 Metals Guided Open Studio: January
with Deborah Beetson
Fiber Arts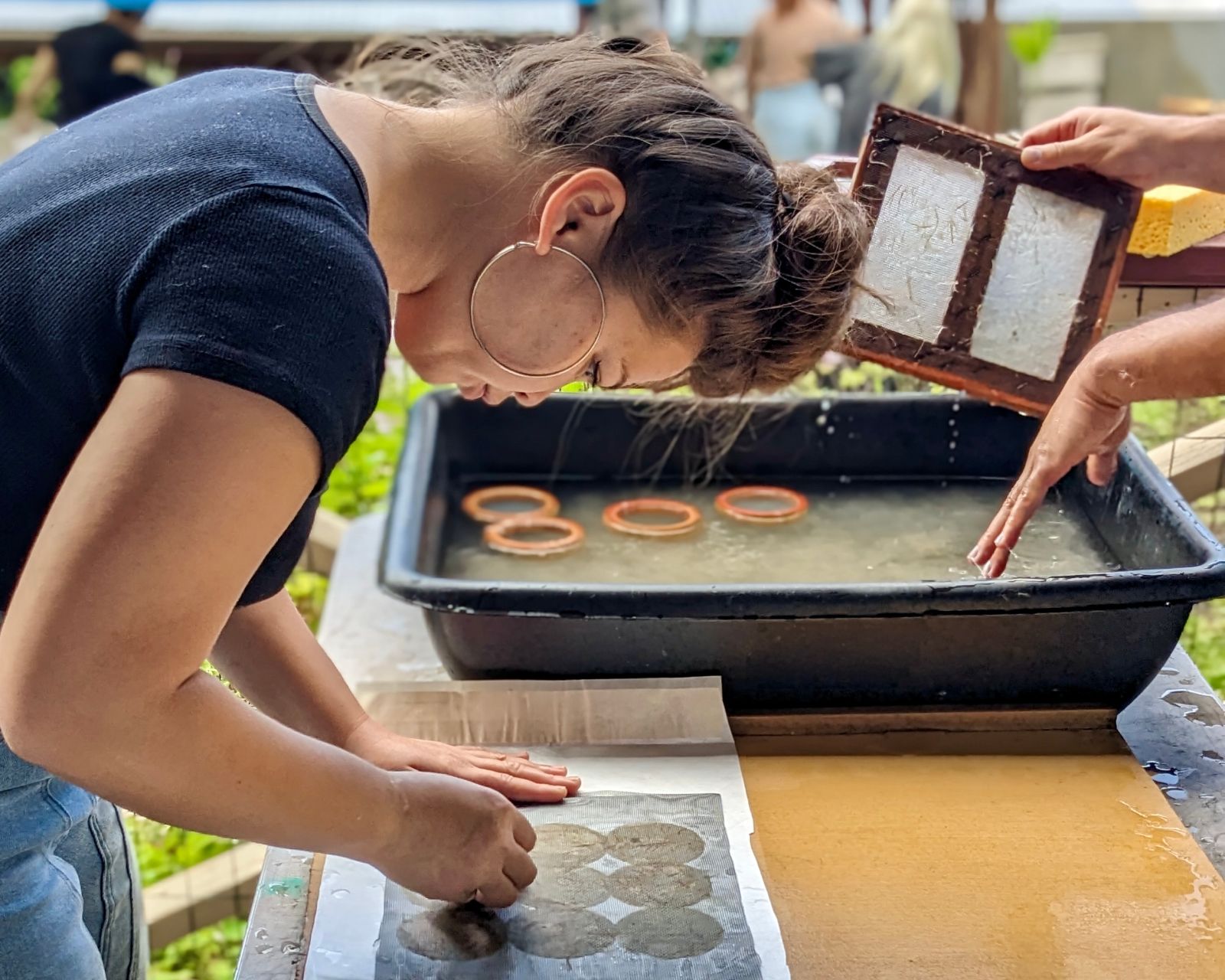 Art + Nature: Creating Paper, Inks, Pigments, & Sketchbooks
with Angaea Cuna, Andrea Dezso & Avalon Paradea