Description: Join master printmaker Hunter Buck and explore the basics to copper etching. Introduction to Etching will demonstrate a wide variety of copper plate etching techniques. From drypoint, the most direct scratching and engraving on the plate, to experimental acid resists and multiple plate color prints, students will learn a new technique each week using small test plates, and move onto larger plates for the final three weeks of the course. For the final project each student will combine two or more techniques of their choosing to create a consistent edition of prints. Using traditional Crown Point Press printing techniques, demonstrated throughout the entirety of the course, each student will learn to confidently prepare paper, set the press, mix inks, hand-wipe plates and print their images with the help of their teacher and fellow students. Etching is a technical endeavor, trial and error and student to student learning are all part of the process. Come make a photorealistic portrait of your great aunt Gertrude or loosely splatter and play on the copper, all approaches are encouraged and supported in Introduction to Etching at The Donkey Mill Art Center.
Please Note: Registration willl close Friday, January 19 at midnight.
Supply fee includes:
Copper plates
Paper
Etching needles
Spray paint
Soap ground
Sugar lift
Asphaltum
Contact paper
Plastic mylar
Mask
Gloves
Sharpie
Students should bring:
Apron
Images or sketches if interested
Sketchbook
Xacto knife
About the Artist
Hunter Buck received a BFA in Printmaking from California College of the Arts in 2012 and an MFA in Visual Studies from the Pacific Northwest College of Art in 2017. From 2013 to 2014 he was an assistant printer at fine art printing and gallery Paulson-Bott Press (now Paulson-Fontaine Press). From 2014 to 2015 he was a resident and assistant photo-gravure printer for Unai San-Martin at the Kala Art Institute in Berkeley, CA. He has participated in group shows in Germany, Iceland, Japan, Italy and the United States. In 2018 he received a fellowship residency at community art center The Ink Shop in Ithaca, NY, where he taught introductory intaglio classes to beginners and experienced printmakers.
Ceramics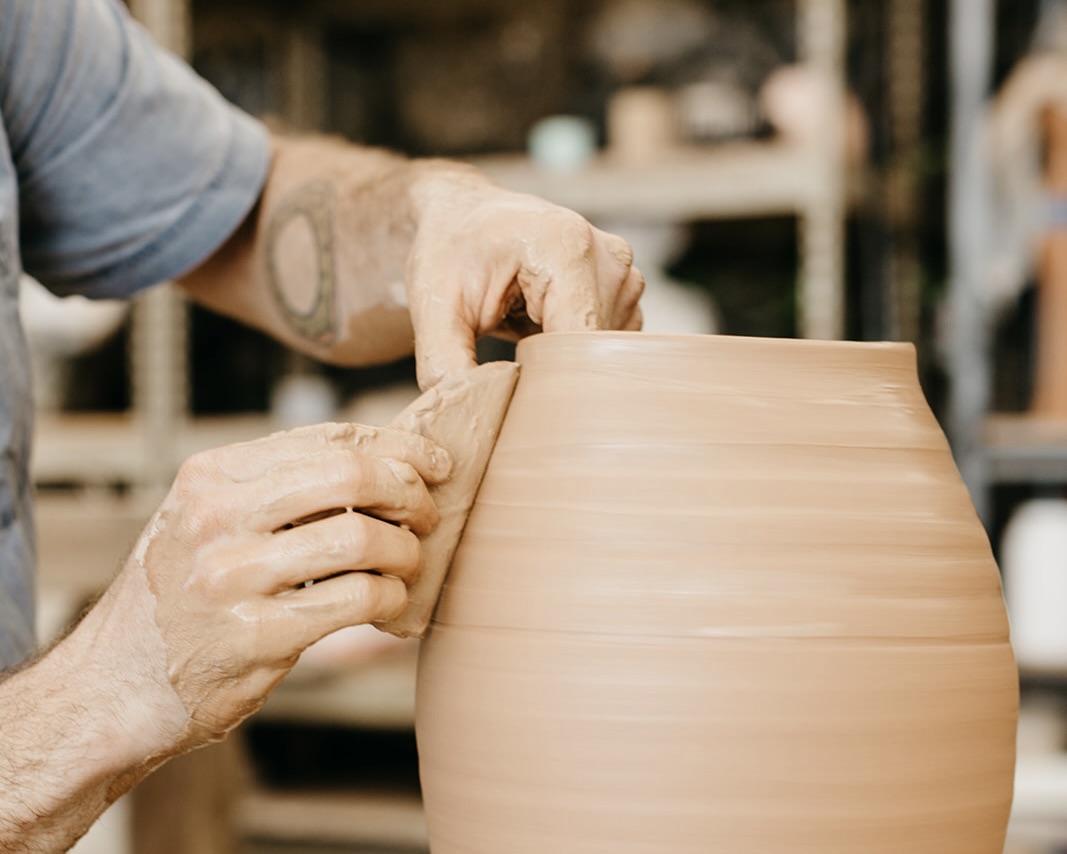 Ceramics Open Studio Schedule: December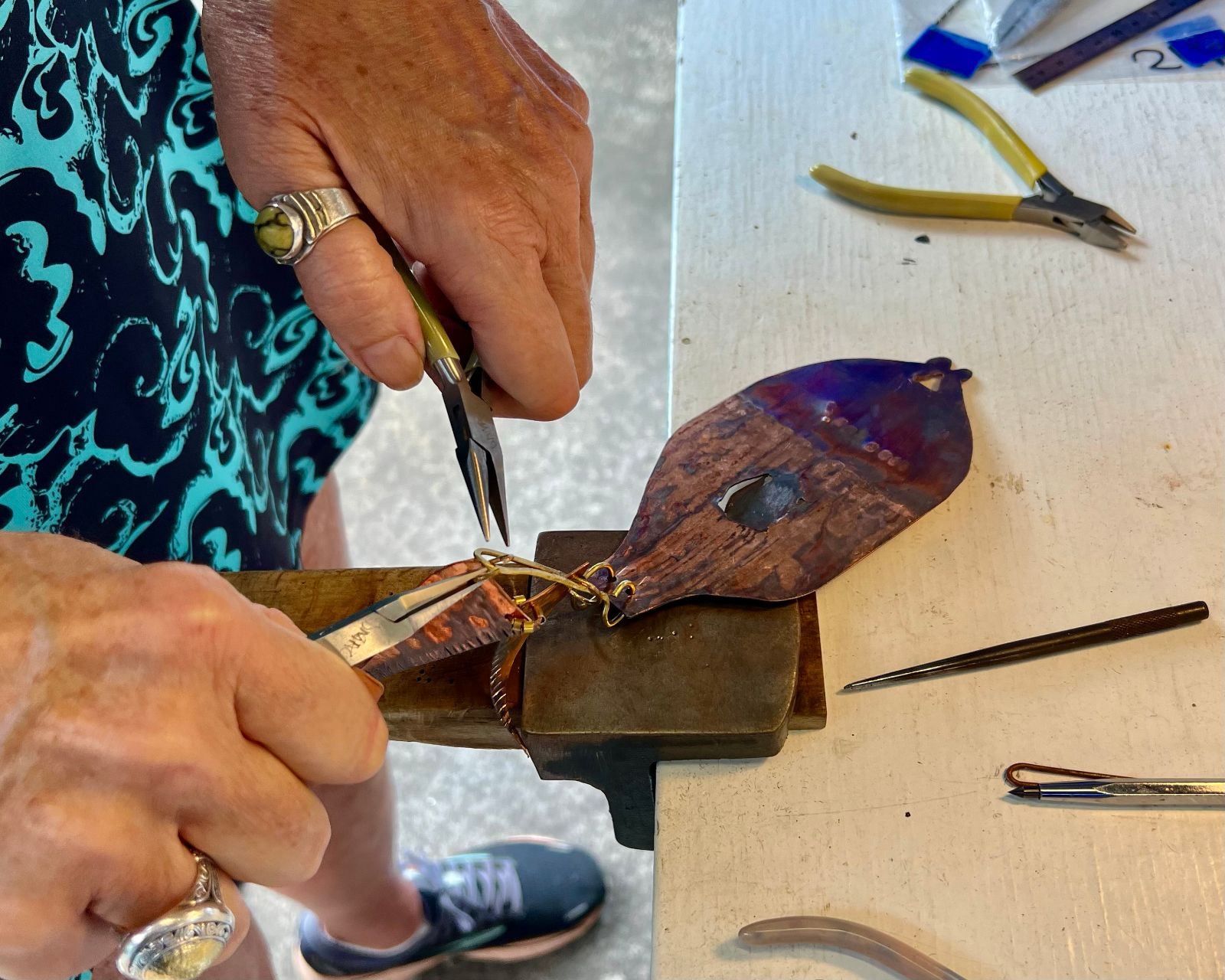 Metals Guided Open Studio: January
with Deborah Beetson
Fiber Arts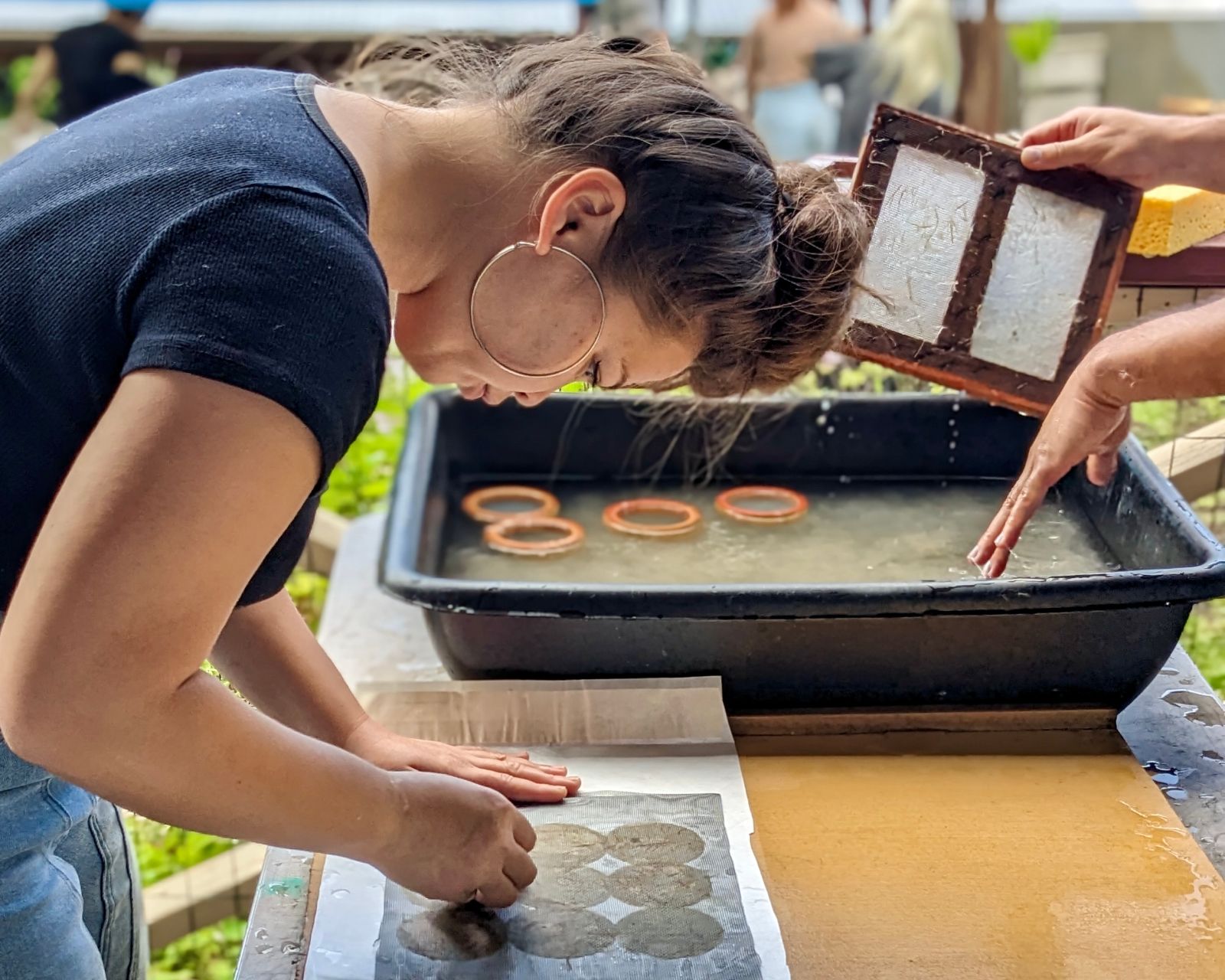 Art + Nature: Creating Paper, Inks, Pigments, & Sketchbooks
with Angaea Cuna, Andrea Dezso & Avalon Paradea