Description: The Introduction to the Wheel class is a structured approach to achieving a foundational understanding of the potter's wheel. In this 8-week course you will begin to build your repertoire of forms while learning to throw, trim, decorate, and glaze cups, bowls, cups with handles, and bottles.
Level: Beginner
Please Note: Registration willl close Friday, January 26 at midnight.
Syllabus
Week 1: Studio Policy, Introductions, Cylinder Demo
Week 2: Trimming Cylinder, Pulling/Attaching Handles, Bowl Demo
Week 3: Work Day
Week 4: Bowl Trimming Demo, Bottle Vase demo
Week 5: Bottle Vase Trimming, Glazing Talk/Demo-Last Day to Throw - Bisque Before
Week 6: Work Day
Week 7: Glaze Day, Glaze Fire Before Next Class
Week 8: Critique
Open Studio
During your 8-week class, you have access to the ceramic studio during open sessions. The ceramic discipline requires time to get to know the materiality of the clay body. It is highly recommended that students in any ceramics class plan to attend at least one open studio session in addition to their class on a weekly basis. Typically, sessions are 3-4 hours long and are offered in the morning or afternoon during our regular open hours. *Please note: session availability may shift depending on the studio schedule.
Included in your course fee:
Free Open Studio access to any student enrolled in an active class
One additional session after the last class date which expires 1 month after the last class. This session is provided for any additional glazing or firing needed.
Registration is required to use the studio and sessions are free of charge to students in an active class. You can register for open sessions by stopping by the front desk during open hours or by calling/emailing us with your name and the date and time of the session you'd like to take. A calendar of monthly sessions will be posted in the ceramics studio and is available online 1-2 weeks before the first of each month.
Supply fee includes:
One 25lb bag of clay
DMAC glazes and underglaze products, bisque and glaze firing
Students should bring:
Dress to get muddy!
A towel for wiping your hands
Notebook for note taking
Water bottle / Snack
About the Artist
Susan Raber Bray, born in New York and living in Vermont since the early 70's, works in several media, including clay, oils, pastels and natural found materials. Her work is shown both nationally and internationally. In recent years Susan has held clay workshops in France, England, and Italy. As a visiting artist sponsored by the Vermont Council On The Arts (since 1989) she has taught in numerous Vermont public schools. Over the past 40 years she has taught at many Vermont colleges; The University of Vermont in the Art department and the Environment Program, The Community College of Vermont, St Michael's College, Champlain College, Rhode Island School of Design and her own studio school, Springhousearts in Charlotte.
Ceramics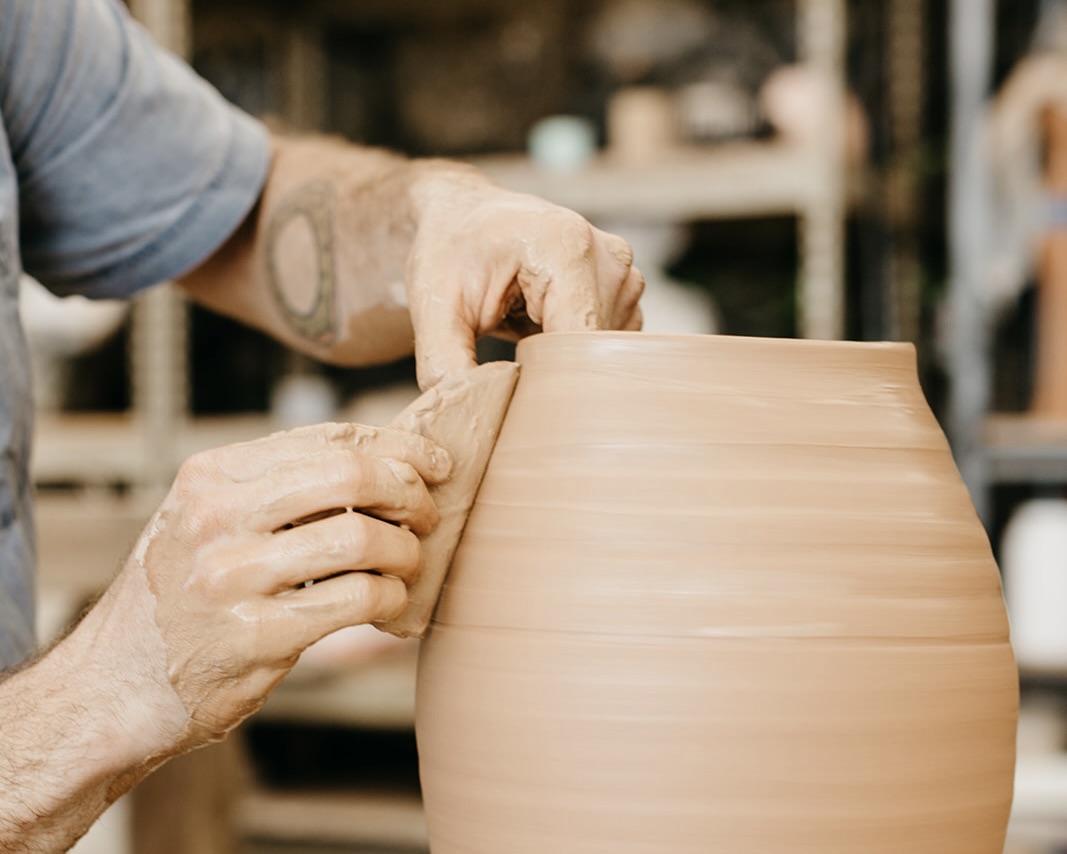 Ceramics Open Studio Schedule: December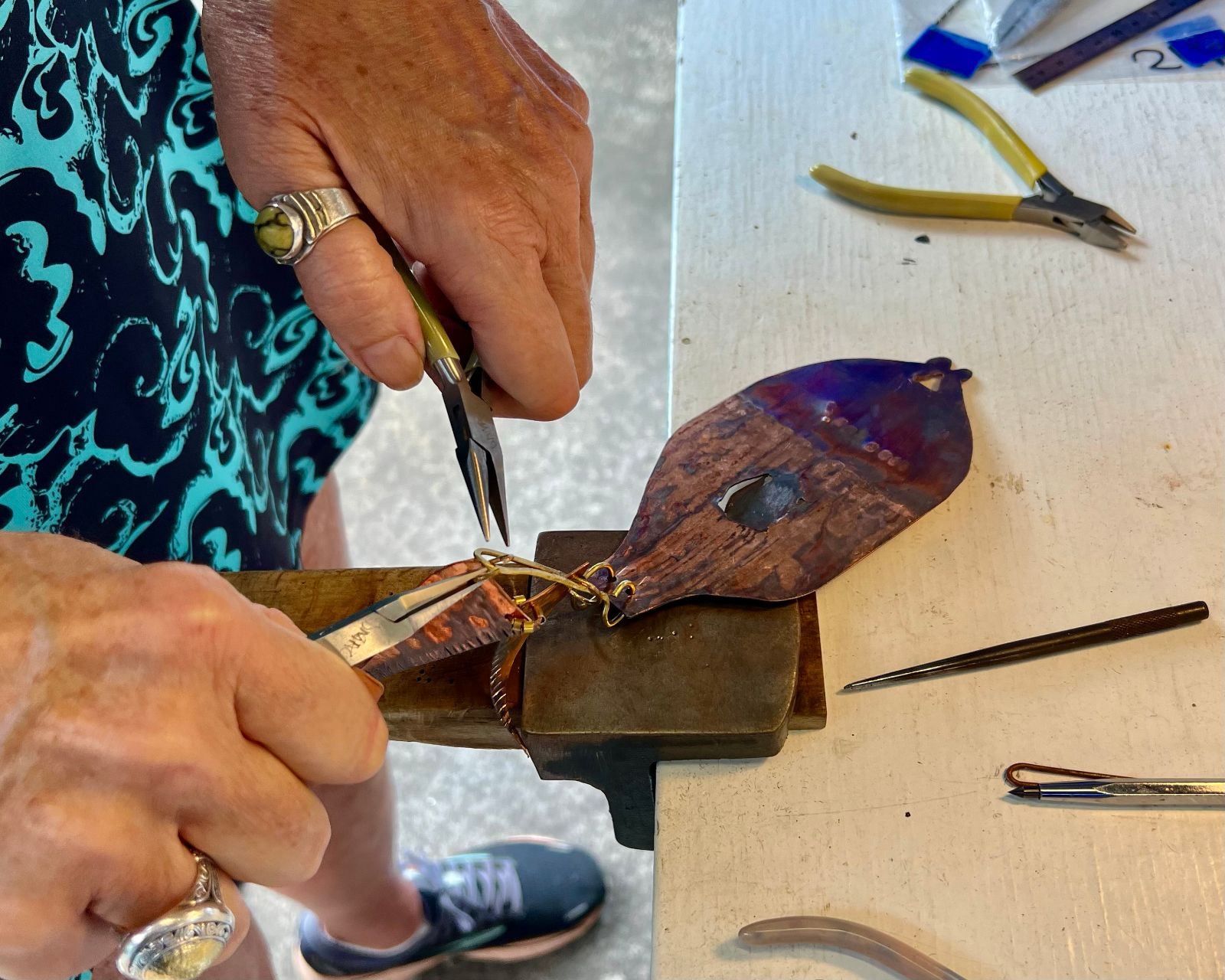 Metals Guided Open Studio: January
with Deborah Beetson
Fiber Arts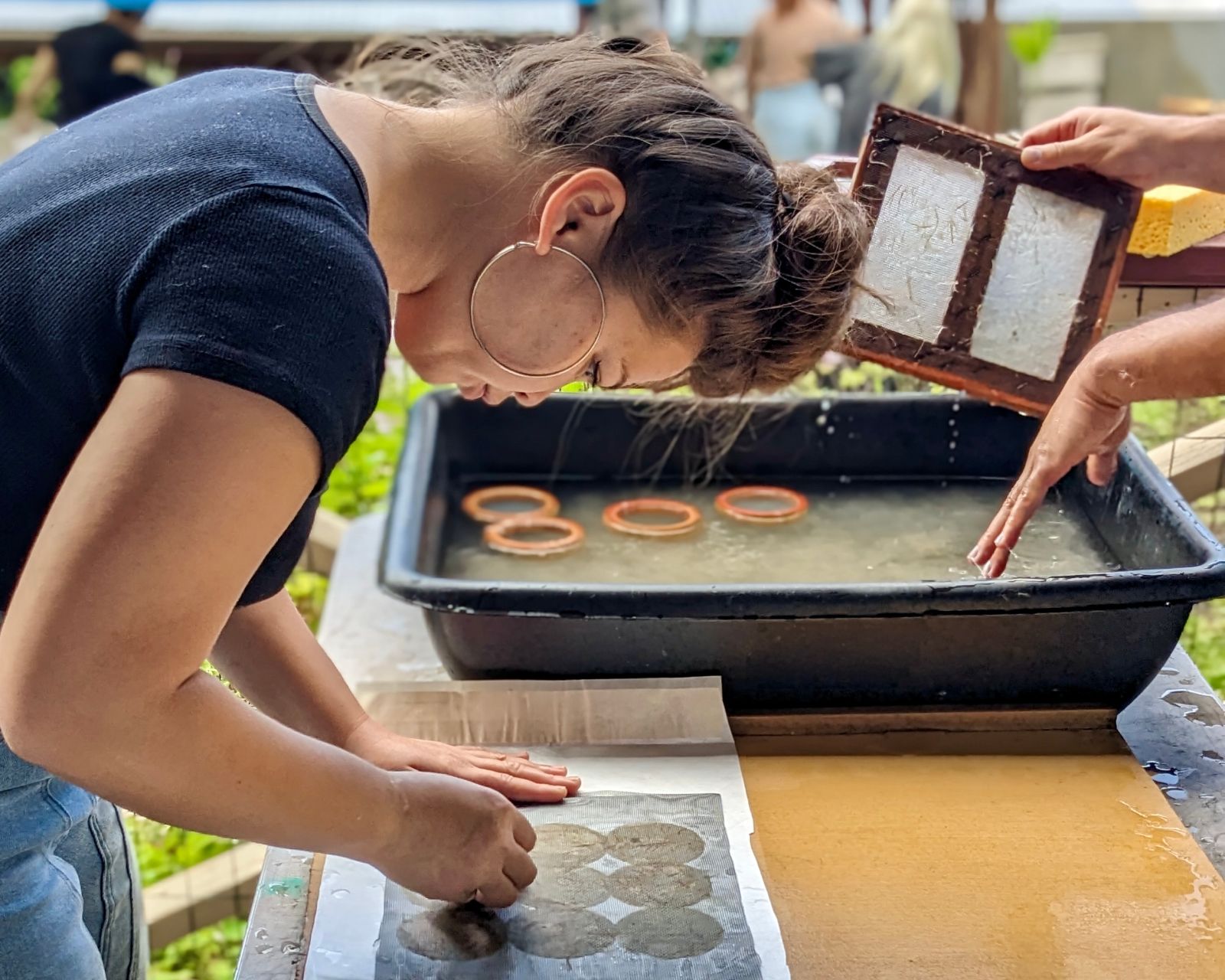 Art + Nature: Creating Paper, Inks, Pigments, & Sketchbooks
with Angaea Cuna, Andrea Dezso & Avalon Paradea