Description: This 5-day workshop in Holualoa, Hawai'i will focus on sustainable, land-based art practices informed by indigenous and contemporary approaches in papermaking, natural pigments, bookmaking and sketching.
The program will teach participants concrete skills they can adapt to materials and environments wherever they live. In addition to learning how to create natural dyes and pigments, make paper from natural fibers, and bind beautiful sketchbooks, students will experience drawing and painting practices rooted in careful observation of nature — kilo kilo 'aina. There will be ample opportunity for participants to draw and paint in nature with guidance from the instructors. Let your sketchbook be your playground for new visual narratives, and an invitation to observe nature and your place in the natural world.
This workshop centers the beautiful land and resources of Hawai'i. The skills students acquire can be adapted to plants and materials found locally throughout the world. The observational drawing/painting exercises can be practiced anywhere. In this way, each student will gain practical knowledge and approaches to apply to their art practice wherever they live or travel.
Age/Level: Beginner, Ages 16+
Please note: Registration will close on Saturday, January 6 at midnight.
More Details About this 5-day Workshop
Origins 1 — From Pulp to Paper
Students will learn about locally-sourced wauke (Broussonetia papyrifera, paper mulberry) and begin the journey of papermaking from harvest to handmade paper. Fiber artists, Gerald Lucena and Angaea Cuna, will give students the opportunity to get familiar with the tools and techniques to produce beautiful sheets of wauke paper. To prepare paper for wet media applications like ink, students will learn a simple sizing recipe using konnyaku powder and water that will be brushed onto the dried handmade paper. Students will create paper to bind into sketchbooks.
Origins 2 — Colors from the 'Aina
Avalon Paradea will guide students through the basics of working with natural materials for making inks and paints. Hawaiʻi boasts numerous native and indigenous plant species, many of which have been used historically to decorate kapa (barkcloth) and continue to be enjoyed by modern-day artists and practitioners. Earth pigments such as ʻalaea (red ocherous earth) can be mulled into watercolor paints using simple and accessible ingredients. Exploring ʻāina (nature) through artistic processes allows us to deepen our relationship to the land and see color in a new light. Students will create inks and pigments to draw and paint with in their sketchbooks.
Integration — The Artist's Sketchbook
Andrea Dezsö will introduce students to the world of bookbinding through step-by-step demonstrations to create handmade sketchbooks. Students will bind their wauke paper into hand-made one-of-a-kind sketchbooks.
Exploration — Observational Drawing and Painting
Dezsö will guide students in a series of outdoor sketching and journaling explorations using the natural watercolors and inks they created, as a way to deepen their connection to nature and begin to develop a richer sense and appreciation of the 'aina. The sketchbook is a place of freedom where artists experiment, explore ideas, record experiences, develop new directions and play without pressure. What we create in our sketchbook often becomes the foundation to an artist's body of work.
About the Artists
Angaea Cuna is inspired by the language between human and nature. She creates platforms for communication and exploration of landscape+culture through immersive installations, narrative-based artworks, and creative writing. She founded Gaea Bound, a bookbinding studio based on Big Island, and is currently a teaching artist for the Donkey Mill Art Center focusing on Youth and Fiber Arts education.
Andrea Dezsö is a visual artist who works across a broad range of media including drawing, painting, artist's books, embroidery, cut paper, animation, sculpture, site-specific installation, and public art. Dezsö's permanent public art has been installed in three New York City subway stations, at the United States Embassy in Bucharest, Romania and at CUNY BMCC Fiterman Hall in Lower Manhattan. Community Garden, Dezsö's mosaic in the New York City subway was recognized as Best American Public Art in 2007 by Americans for the Arts.
Dezsö exhibits in museums and galleries around the world and teaches widely. Dezsö is Professor at the Rhode Island School of Design (RISD).
Avalon Paradea was raised in Waikōloa and has been passionately making art since childhood. Always fascinated in human culture and our relationships to the world around us, she immersed herself in the realms of anthropology and ethnobotany as a college student at UH Mānoa. Since graduating in 2014, her knowledge of Hawaiʻi's many plant species and their functionality in the arts has expanded through working as a conservationist and archaeologist, as well as through mentorship in making kapa and plant dyes. Avalon sees herself as both a lifelong student and budding teacher in using locally-sourced plant materials to create sustainable, meaningful artwork.
Ceramics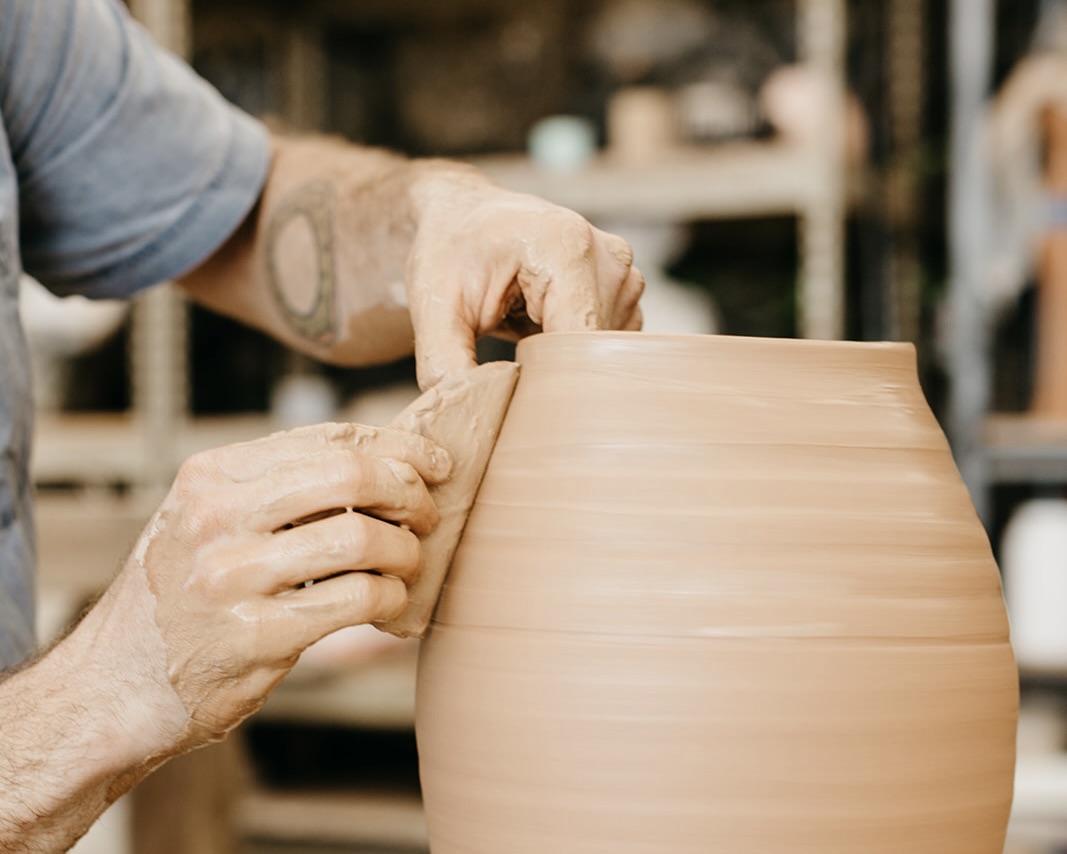 Ceramics Open Studio Schedule: December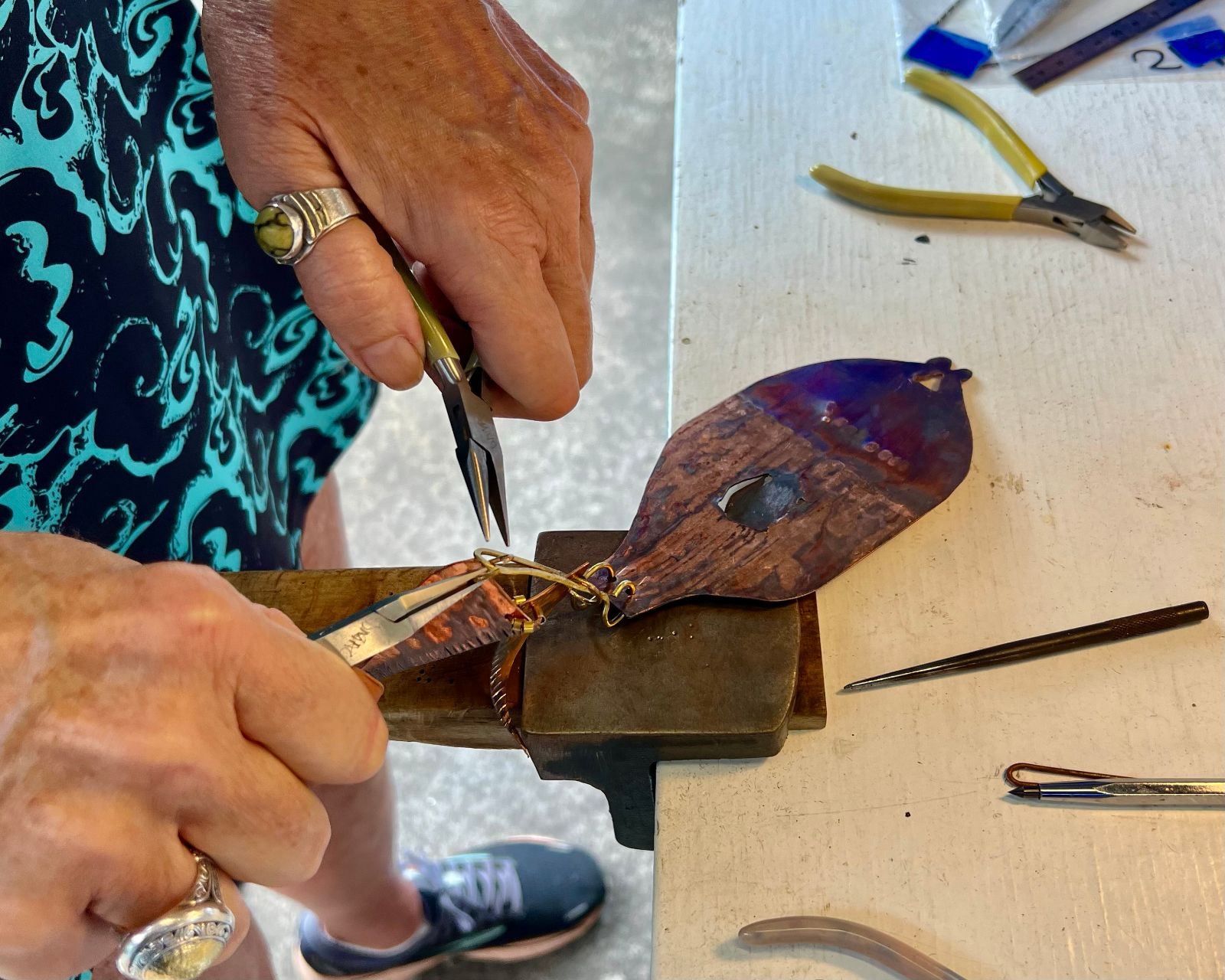 Metals Guided Open Studio: January
with Deborah Beetson
Fiber Arts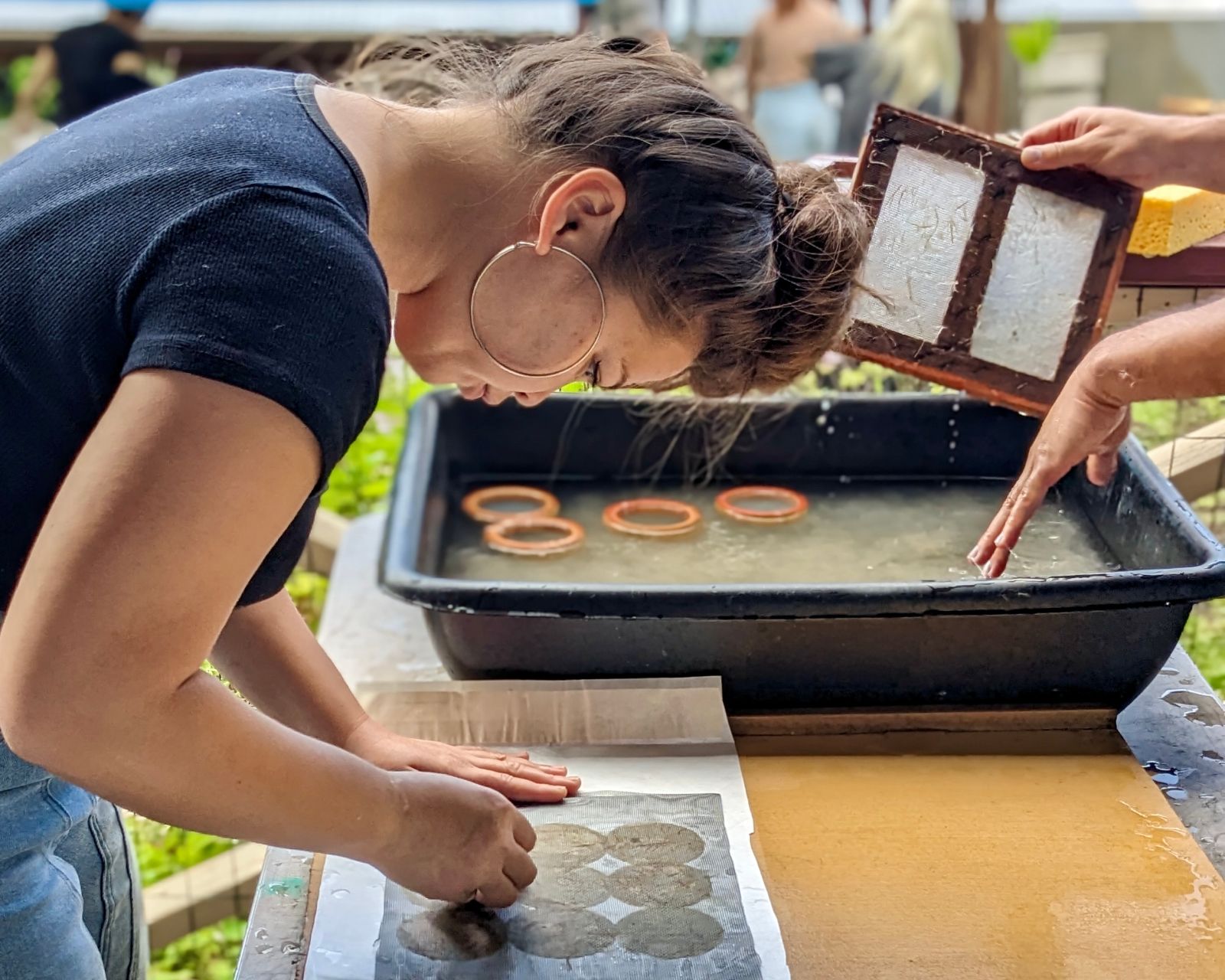 Art + Nature: Creating Paper, Inks, Pigments, & Sketchbooks
with Angaea Cuna, Andrea Dezso & Avalon Paradea